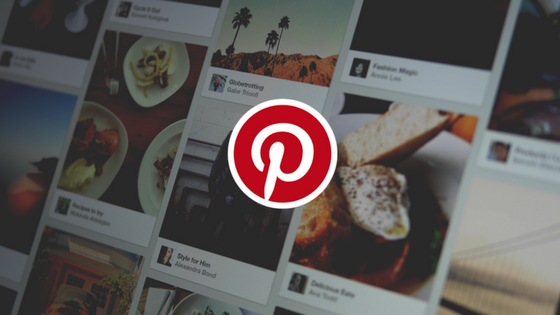 Wouldn't it be phenomenal if you could market your business on a platform where people are actively looking to make a purchase, are more likely to buy products and services, and spend more money?
Well, the good news – no, the GREAT news, is YOU CAN.
Enter Pinterest. The misunderstood social network that is a sales driving powerhouse.
Most people believe Pinterest is a place to get home decor ideas and dinner recipes. And, it is.
It's also an excellent place to advertise for your business.
Pinterest first came on the scene solving a major problem for internet users. They provided a place for people to save things they liked and saw online.
Instead of someone having to save a link to an article, bookmark a site, or save an image to their computer – Pinterest provided the ability for people to simply "Pin" these items to a virtual pin board.
Think of it like a giant digital cork board where instead of you having to print things out and put them on your board, you can simply save them to your Pinterest board.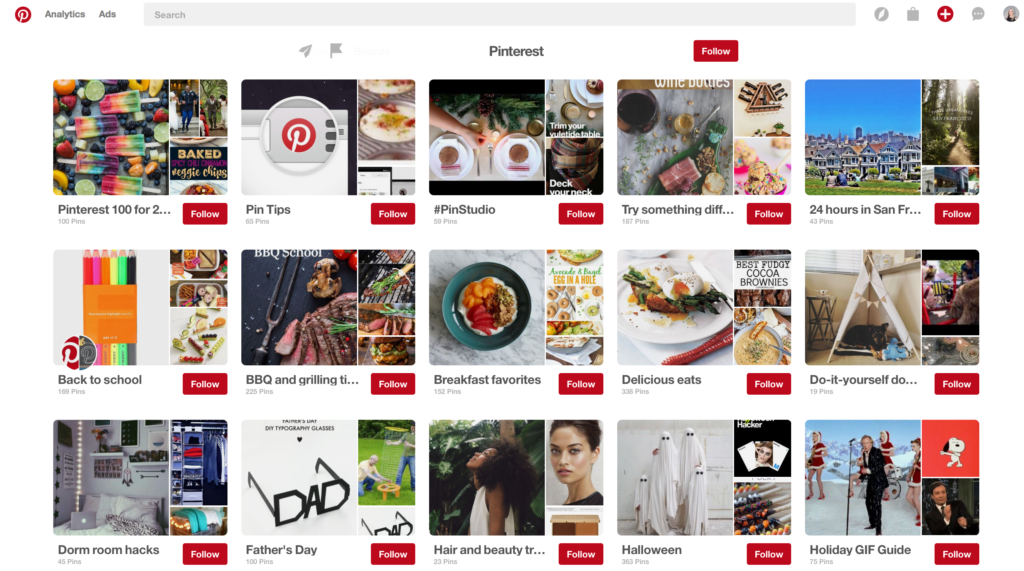 What takes Pinterest to the next level is the fact that it's also a social network.
Users not only have their own pin boards where they can save content they like, they can also have followers, follow other people, access detailed data about their audience, and advertise.
The ability to advertise is a tremendous opportunity – missed by MANY.
Before I dive in to why Pinterest ads are going to be your newest secret weapon, let's first shed a little light on why so many people are missing out on this opportunity.
They don't think it will work for their business. 
They don't understand how the platform works so they don't want to use it. 
They don't know the benefits. (And there are SEVERAL) 
Pinterest is an incredibly versatile social network that has content across many different topics. Here at Marketing Solved, we offer digital courses in Marketing & Business. You wouldn't think a platform with Home Decor and recipes would be a great place to sell our type of content…but it is! In fact, Pinterest is our #1 source of traffic, subscribers and Sales.
Don't think it will work for you? 
Pinterest covers a broad range of content and categories, off the top of my head I did a search for Rum & Guitar Lessons.
Both incredibly different types of content…both with extensive search results.
Search Results for Play Guitar
Search Results for Rum. (Some of these have been saved 60,000 times!) 
If you think the platform isn't for you, go do a quick search for your industry and see what the results are.
Don't understand how the platform works so you don't want to use it? 
Pinterest is user generated content which means that the millions of users are the one's that decide what content is saved to the platform. This is why there is such a wide variety of content and why there's a really good chance there will be content related to your business.
Pinterest content is also evergreen, which means that it lasts forever. It can be found at any time by a simple search of keywords. As opposed to other networks, like Facebook, Twitter or Instagram – content you share has a fairly short shelf life of just a few hours!
Pinterest content lasts for years. YEARS!
Here's the first pin we ever pinned. July 2015. It still drives us traffic, subscribers, and sales and can still be found as one of the top search results for Female Entrepreneurs.
It's also been pinned over 10,000 times.
That's 10,000 users who have saved this content and shared this content with their networks. It's truly unbelievable when you think of the exposure potential.
We've had plenty of time to perfect our Pinterest strategy where we can routinely rank our pins to the top of the Pinterest search engine. The benefit to your Pin staying at the top of the search results is to continue being found as the top results so it continues to get shares and drive traffic to your business.
If you didn't know the many benefits to using Pinterest for your business, here is the best one: 
Pinterest has Promoted Pins which is their form of advertising.
Pinterest promoted pins are a huge opportunity for you to break into an untapped market of buyers.
Because there's not a lot of businesses advertising on the platform, that means you're going to have very little competition when it comes to placing ads.
This means two things:
Your ad cost is going to be cheaper because there won't be competitors trying to reach the same audience, driving up your ads.
You're going to be able to break through the noise and head straight to the top of the feed as a top search results,  driving traffic and getting exposure to your business.
Unlike Facebook, who has already said they're running out of ad space which is causing ad costs to increase quickly – Pinterest is an open market waiting for you to advertise.
Similar to Facebook, Pinterest has many of the same ad functions and capability as well.
Website Retargeting: You can utilize website retargeting – placing ads in front of visitors who recently visited your website, products or services.
Conversion Tracking: You can also set up conversion tracking to measure the amount of Pinterest users who are taking the action you want them to take, like subscribing or buying a product.
Custom Audiences: You can create custom audiences from an email list or customer list
Actalike Audiences: Facebook calls these "Lookalike Audiences" but the action is the same. They create an audience that "looks / acts like" an audience you already created.
Now, after reading about all of these benefits:
The low cost advertising, the untapped market, low competition, evergreen content, ability to rank your pins quickly to the top of the search, a customer base more likely to buy and spend money, and the fact that people are already searching for your content on the platform: it's time for you to get started.
Quick Tip: Create a Pinterest Business Account, this gives you the ability to run promoted pins and access the amazing analytics the site can provide. 
It's your turn! Time to get started on Pinterest and unleash your newest secret marketing weapon. Be sure to connect with us at Marketing Solved so we can see your amazing content.
While you're here, Grab these FREE Weekly Social Media Planners!