Some critics say email automation is dead. While contrary to that assumption–it isn't. In fact, email automation is one of the key facets of marketing success. According to Mailigen, 89% of marketers state that email is their main avenue for lead generation. In addition, Forbes has found that email is a major source of analytics or data, for marketers, around 41% utilize their email marketing performance findings. For example, marketers look at:
Total opens
Open rate
Average opens per person
Click to open rate
If the number of opens aren't matching the desired rates, email content and images can be modified with a goal of improving the level of recipient response and engagement. Email automation can be a powerful tool, which can be tweaked to create personalized experiences for a wide swath of customers every month. The secret is consistency.
Measure consistency
It's difficult to decide whether or not something works unless you have given it a shot for an extended period of time, on a consistent basis. How do you measure the effectiveness of your email marketing campaign if what you're measuring isn't executed on a consistent basis? You should execute an email automation campaign for at least six months before deciding whether or not it's time to pull the plug.
Engage your customers on a personal basis
 According to Campaign Monitor, marketers who use personalization in their subject lines get 26% more opens. If you have thousands, or hundreds of thousands of customers, it would be impractical to manually search through all of your customer records and personally engage with each and every one.
This is where email automation comes in to save the day. Given the sheer volume of customers you may deal with, you can utilize email automation to promote a more targeted and personalized engagement. Contacts don't want to receive coupons three times a week that they won't even use. Marketing automation is about tailoring your message to your target audience.
Mix Up the Follow Up
The joy of automation allows you to create canned versions for certain situations, such as the follow up. The sales process is a series of steps which should include:
Identifying your target audience
Prospecting
Attracting leads
Conveying your value proposition
Follow up
Closure
Yet, it isn't that simple. Lead generation can be exhausting–first you need to collect your leads, then you need to figure out how close they are in the buying process, you must also nurture them and have conversations. As your business grows, so do your number of leads. It can be difficult to manage, and perhaps you'll leave many leads high and dry if you've forgotten to follow up.
This is why it's imperative to automate your follow up process–especially if you have hundreds or thousands of leads. It's too much work to physically keep in touch with every single one of your prospects. Following up helps to bring your contacts back into the fold, back to your site and qualifies them. It also helps enhance customer satisfaction and saves you time. You should set up two distinct follow-up sequences of course: one for your prospects and one for your customers.
A customer will need to be reminded why they should continue utilizing your products and services. On the other hand, a prospect needs to have a relevant reason to do business with you. After that, you'll need to decide on an end goal. What would you like your follow-up emails to achieve? Here are some ideas:
Improve referrals
Increase engagement
Induce repeat sales
Determine "hot" prospects
Receive feedback
Now, how will you achieve your goals? If you want to get more repeat sales, you might send out emails with relevant data on monthly clearances or even information on a rewards program. Remember, every missed follow-up opportunity can be equivalent to a loss in sales. When you have hundreds of leads to follow up with, it's easy to miss a few. Thanks to automated solutions, you don't have to.
Related: The Importance of Social Media Marketing
Accountability
 In order for your email marketing campaign to reach its full potential, you must set up a series of deliverables and goals. Stay consistent with your overall marketing objectives. Consider how your campaigns align with the needs of your company's bottom line.
To illustrate, if your company wants to increase sales by 25% this year, how can your email marketing campaign contribute to achieving that objective? You can't send out three coupons and consider that a campaign. As stated earlier, consistency is necessary for accountability.
Don't ignore the customer after the sale
You've spent countless hours chasing after a prospect, and now you have them as a client. You've studied them and tailored your emails to their buying persona. It's a win that should be celebrated, even if it's a simple pat on the back.
Now that they're buying from your company, you've forgotten they exist. Why is that? Here's the thing, it's much easier to sell to people who have already bought from you than it is to a new prospect. Stop sending them unoriginal coupons thinking that's how you're nurturing and maintaining the relationship.
You can use automation to create a drip campaign, which studies have shown produce a 98% conversion rate. Your campaign should include targeted and relevant communications, sent out at regular intervals, to warm up leads, attract new customers and educate current clients.
You want an email platform which supports triggered automatic sending. If you wanted to send an offer for a scarf after someone buys a coat, your automated system will search your database for these types of customers and send your formatted email. All you do is determine the contact strategy, and the rest will be handled for you.
Research shows there are over 205 billion emails sent each day. The only way to send content your recipients will love is to segment your users. You can do this by including these metrics:
Prospect vs. customer
Most recent purchase
How often they buy from you
How much do they spend
With segmentation, you can change your message with each email. You might offer hidden customers access to loyalty rewards, while giving prospects who have subscribed but never purchased, a discount. Another powerful automated option is to have a found send an email within an hour of a customer signing up.
Think of the span between the client placing the first order and receiving the product. There's a lot of excitement and anticipation. Use that time to let them know when their product or service will be delivered and share best practices through a blog post. Not to mention, you want to help them share their excitement with the social media community.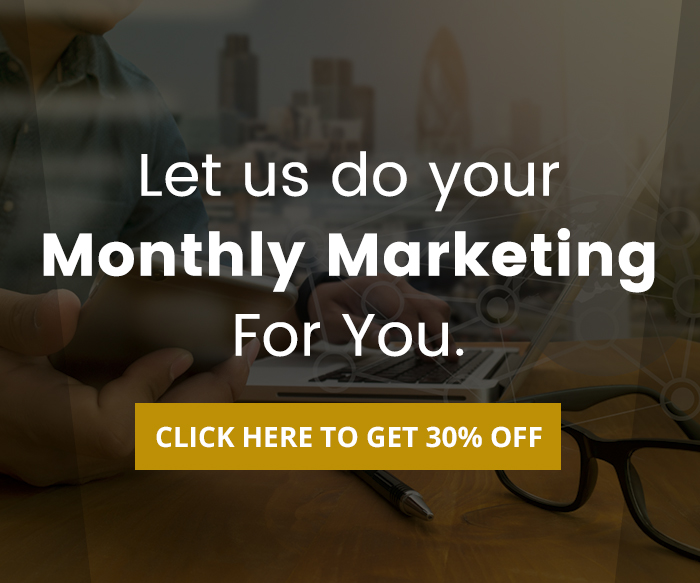 A major opportunity that marketers often miss, is tailoring emails to cross- sell, up-sell and re-sell. Don't send them emails of products you want to promote, send them information on products that are relevant to them.
Think beyond just one email
The purpose of white label marketing is to step outside the one-email space. Your automation has to be adjusted for changes in the market and buyer personas. Yet, you must also send customers a steady stream of relevant and informative emails. One and done won't cut it over the long haul. The market changes, customers change–and, your email messages need to change as well.
Take a close look at your open and bounce rates over time. Which messages have seen the most success? Which times of year have provided the most click-through rates? What types of customers are the most perceptive? Take that data and use it to guide your next set of email messages.
As mentioned above, email automation can help you produce drip campaigns, provided triggered automated sending and help you nurture your leads through a targeted campaign. You can pre-plan your campaign to segment your audience based on their interaction with your communications. To illustrate, you might set up automated emails to send discounts on tops when a customer buys a pair of pants.
As a result, your system can automatically send your customers and prospects in varying directions based on their interests. After setup, you can run your campaigns for weeks or even months. To make your campaigns even more successful, make sure all emails have links and calls to action. Giving your targeted audience more choice helps to improve your response rate.
Establish your reputation with a track record
Customers and prospects have a right to ignore your messages, but they don't want to be forgotten. It's quite the opposite, they want to be heard and recognized. They want to feel that you are listening to their feedback and suggestions. In one word, they want engagement. All business growth requires a successful track record. You can't get to that point if you're constantly changing tactics.
As a result of a lack of consistency, many efforts will fail before you've even reached a quarter of your goal. Problems arise when you don't  stay the course. Don't give your email automation strategy a chance to fail. Make it consistent, and tweak it in response to customer directives.
Get the message out at the right time
Even if your messages are relevant, timing is everything. A personalized message can fail if sent at the wrong time. For example, if you offer a food delivery service, would you send a message about breakfast at 2PM? Who would order breakfast at 2PM? By that time, people are already thinking of what they're having for dinner.
Here's another illustration, if you have a large client base of office workers, would you send a lunch coupon at 7PM? The office is usually empty by then.
This is why it's critical to get the right message to your targeted audience at the right time. Customer Intelligence has found that 58% of adults check their email first thing in the morning. So, that might be a good time to send relevant items. At the same time, as shared in the earlier example, if you're a food delivery service–you must send timely coupons and updates on new restaurants or food offerings as well.
Final Thought
Your reputation and relevancy really depends on sending a predictable flow of information which engages your target audience. You need to maintain a message that is also flexible to market and customer changes. Plus, don't forget about timing. With all of that considered, you'll see email automation success in no time.