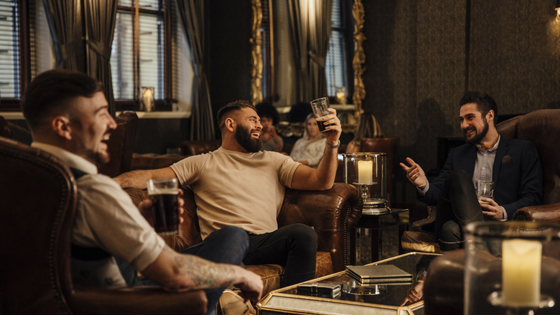 Most successful entrepreneurs will tell you – they put their money behind people as much as behind ideas. Having the right person as your business partner or co-investor can decide the future of your company from the start.
The relationship between partners is a lot like marriage – once you get into it, you're in it for the long haul. Also, you have to make sure that you can get along when your circumstances change (for better or for worse).
Here's a few thing you should have in mind before you make the decision about starting a business with someone.
Know your partner beforehand
This is the most important advice on the list. It's best to have a history with the person you plan to work with outside of work itself. That way you'll know their character, and their strengths and weakness in a variety of settings, not just in the office. If you've met someone you would like to work with, but you don't have this kind of past together – create it. Don't just jump into it, start working on smaller projects first – get to know each other before you finally decide on investing together.
Related: Defining Your Social Media Presence: A Quick Blogging SEO Strategy 
Create a common vision
Details of your work will change in time (hopefully they'll become more complex), but the basic are for you to determine. This isn't something that is just implied, it's a task that needs to be done. Have a sit down, discuss and write down what your company should be like, what your corporate culture should be and what are your long term goals. When it comes to this symbolism is also important. You can create a personalized custom usb drive with this information to seal the deal. Latter, you can give those away to your clients as a quick way to know what your company is about.
Define job roles
This is best done early on. Decide in clear terms who is responsible for what tasks (or at least for what kind of tasks). Be open about this – you should be able to say that you're not comfortable with something or that you believe your partner is not suited for some line of work.  Have in mind that determining job roles also implies determining accountability that comes with them. In the end, don't forget that there are jobs none of you can do, and don't feel bad about reaching out for assistance.
Be honest about money
Usually partners don't enter into a business commitment free. There are other projects and other income sources for everyone involved. It's a good policy to discuss this openly. Most partners ignore the fact that they're not going into a project with the same amount to lose and just decide to split everything fifty- fifty. Obviously, this can be a recipe for a disaster, because potential loss wouldn't have the same effect on everyone. Honesty is the best policy when it comes to these matters.
Address problems when they arise
Planning a business and having one are two completely different things. When the actual work begins so will the problems. This is nothing to worry about- it's a fact of life. Important thing is not to let these problems pile on unaddressed. Make room in your schedule for discussing frustrations and finding solutions to them. Your business partners should be people with whom you can talk about these things.
There is also an opposite problem – some companies can get lost in this back and forth, especially if all partners are strong personalities that like to be in charge all the time. The best solution is to have monthly "state of the union" type of meeting where everyone can tell you where they stand. Also organize the meeting in a way that offers solutions to the issues, it's not enough to just name them.
Creating a business can be rewarding, challenging and exciting work. This is not just because it allows you to put your skills and knowledge to the test, but because it creates strong and enduring relationships. Most important of these is with your business partner. If you build your business around it, you can thrive on both personal and professional level.