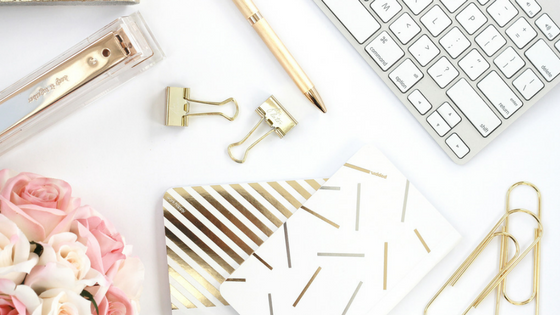 Styled Stock Photography, a gorgeous way to utilize images that are eye catching and click worthy!
If you've been seeing styled stock photography around and you're ready to finally dig into this trend, look no further than this post. You will find 9 killer resources to find incredible stock photography.
Don't miss #10 – the ULTIMATE BONUS Resource! You'll thank me later 😉
If you're wondering how you can use styled stock photography, be sure to check out this post for 12 awesome examples of how you can use styled stock photography to grow your brand!
In no particular order, here are 10 great resources to find styled stock photography.
This is the holy grail for styled stock photography. The prices start as low as $2 for some images with the average price around $15.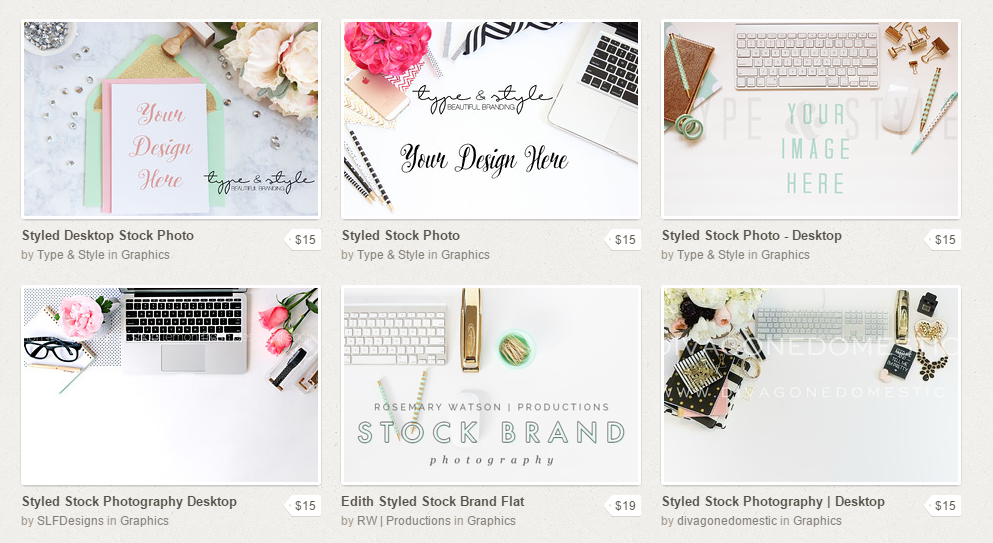 There is a huge variety of styled stock photography here with prices starting at $3.50 for some of the simpler images.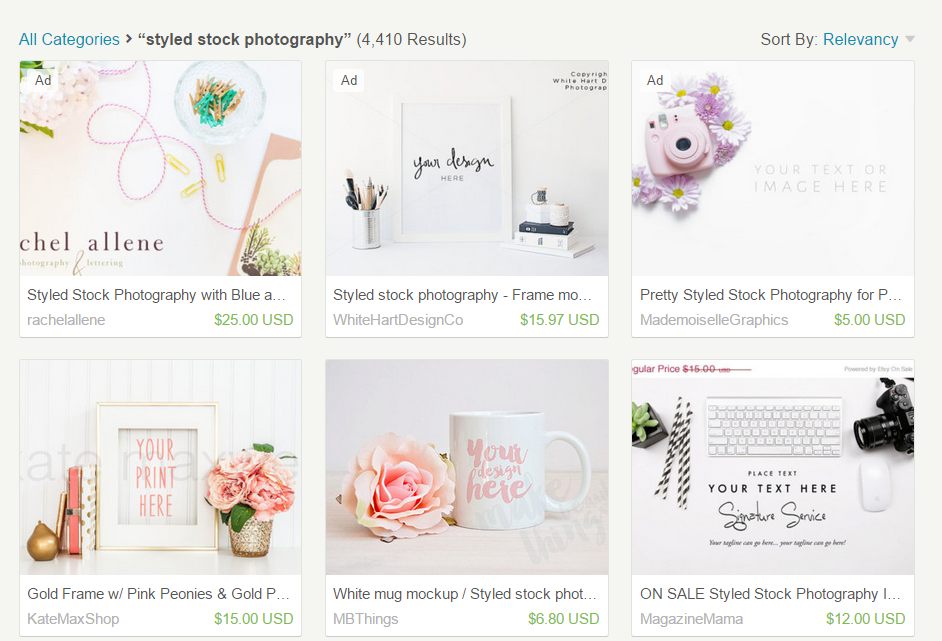 I adore her! Prices range from $15 and up and there is a lot of high quality images to choose from!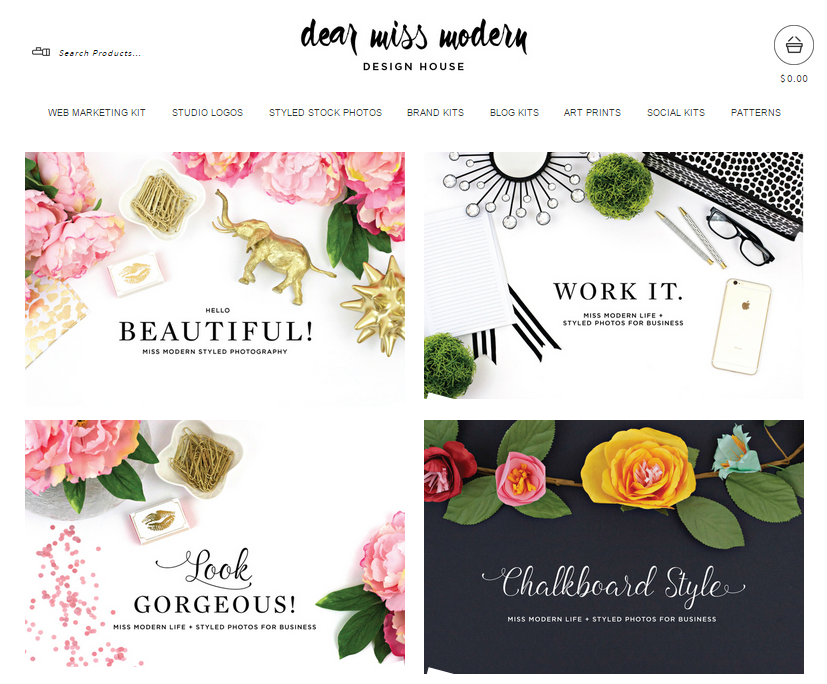 SWOON!! There is so much variety to choose from! I've purchased several from Kate Maxwell and will probably be adding to my collection soon.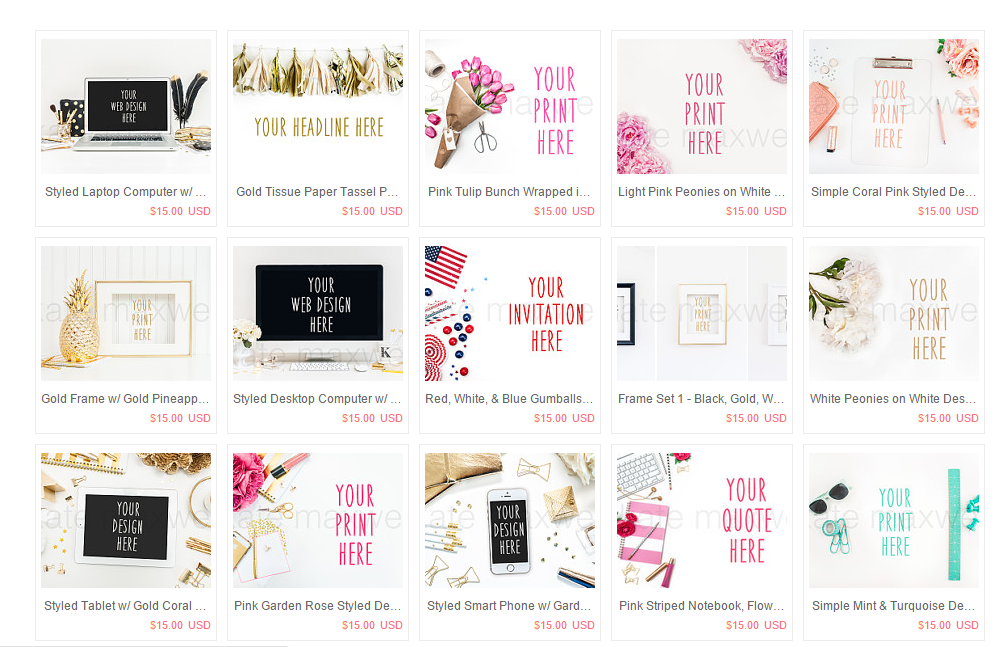 Glamorous yet simple with gorgeous pops of color.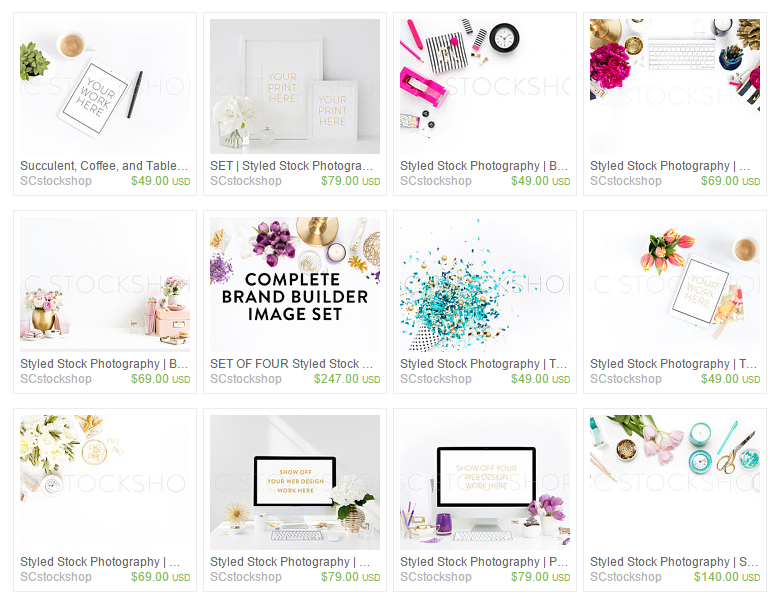 There should be an award for best use of confetti in styled stock photography because this shop would certainly win!
Simple and gorgeous. These images leave plenty of room for marketing messaging and branding.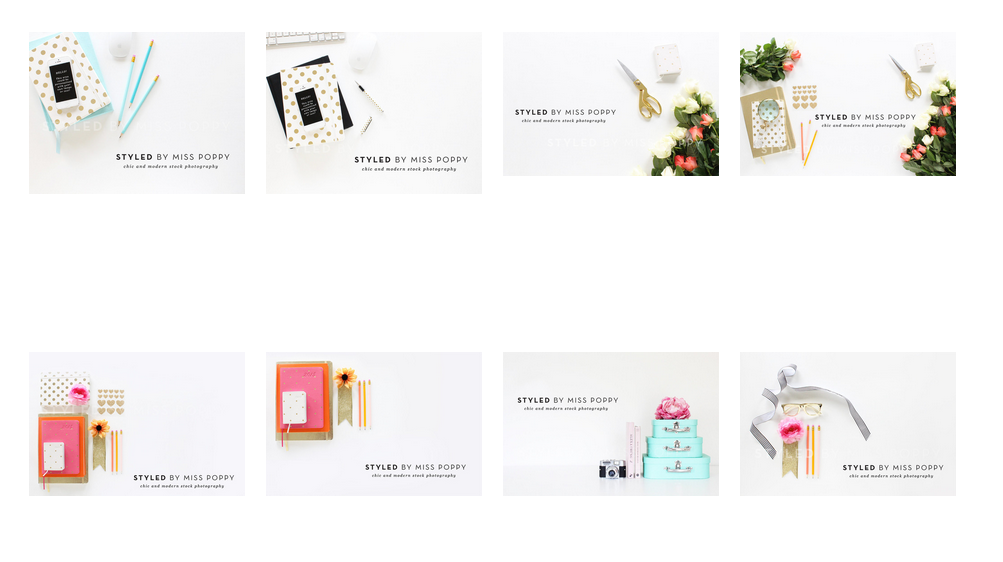 Bright and Colorful Styled Stock Photography…ah-mazing!! The pops of color are perfect for summertime and vibrant brands.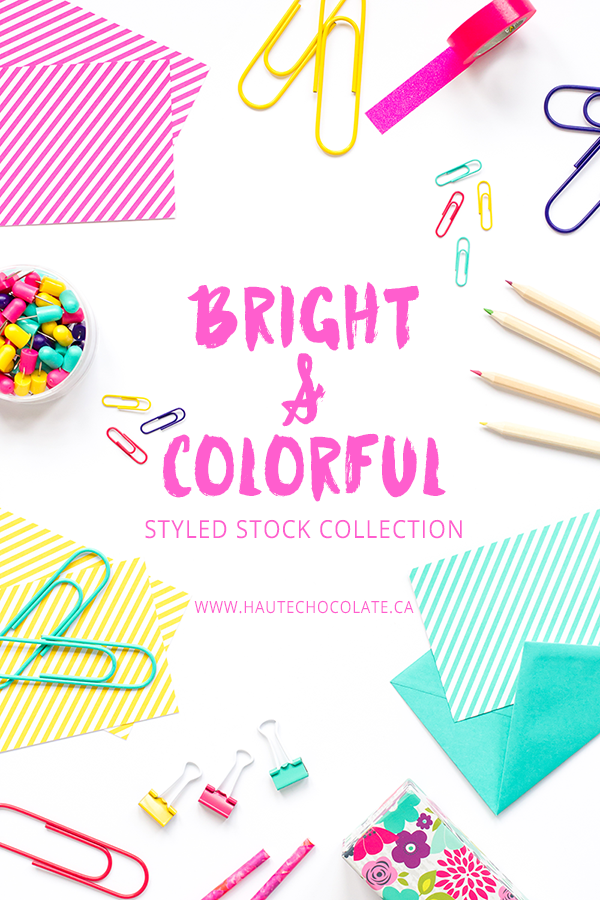 If you're looking for an alternative to the super styled stock photography, check out Bloguettes stock that rocks for some creative and fun images that can add that extra chic style to your brand.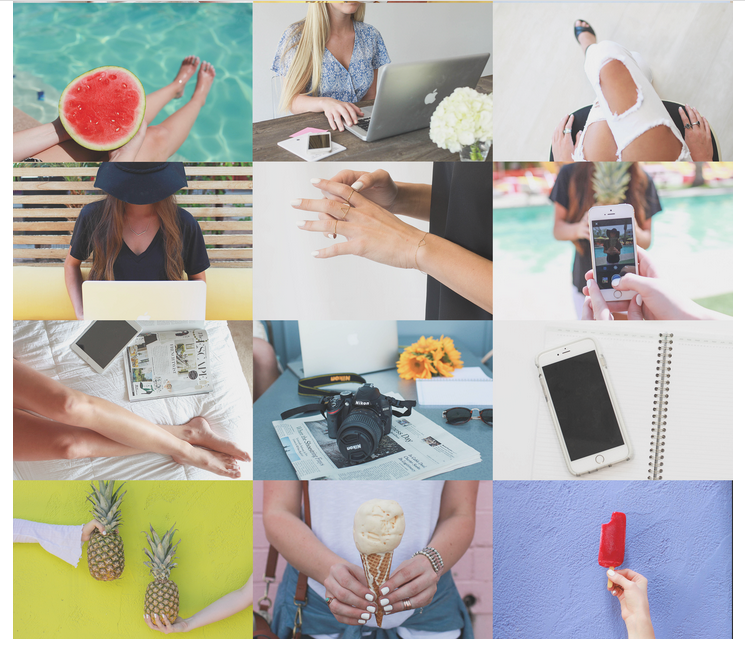 BONUS! If you're a SUPER Fan of Styled Stock Photography, you'll love these next few options. Instead of purchasing ONE image, you can purchase an entire mock up set and create your very own styled photography!
Here's a few of my favorites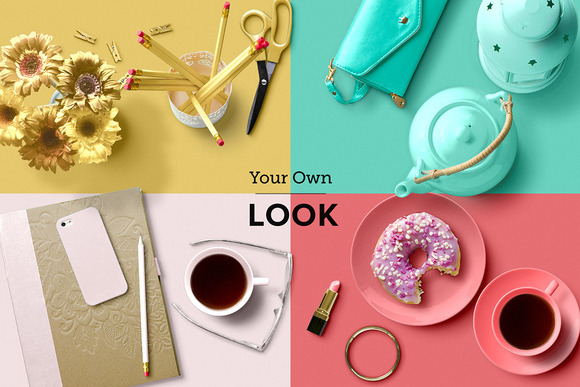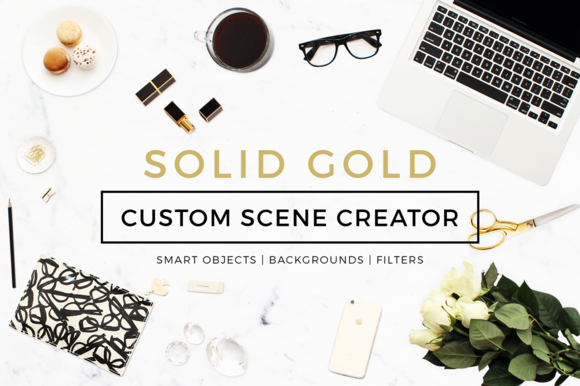 If you need ideas or inspiration on how to use styled stock photography to grow your brand, here's 12 Ways to Use Styled Stock Photography to Boost Your Brand.
There you have 9 amazing resources for unlimited options with styled stock photography. Which one is your favorite? Did I miss any? Let me know in the comments.
For some more ideas on Styled Stock Photography, check out our Pinterest board!
Follow Marketing Solved's board Styled Stock Photography on Pinterest.


SaveSave