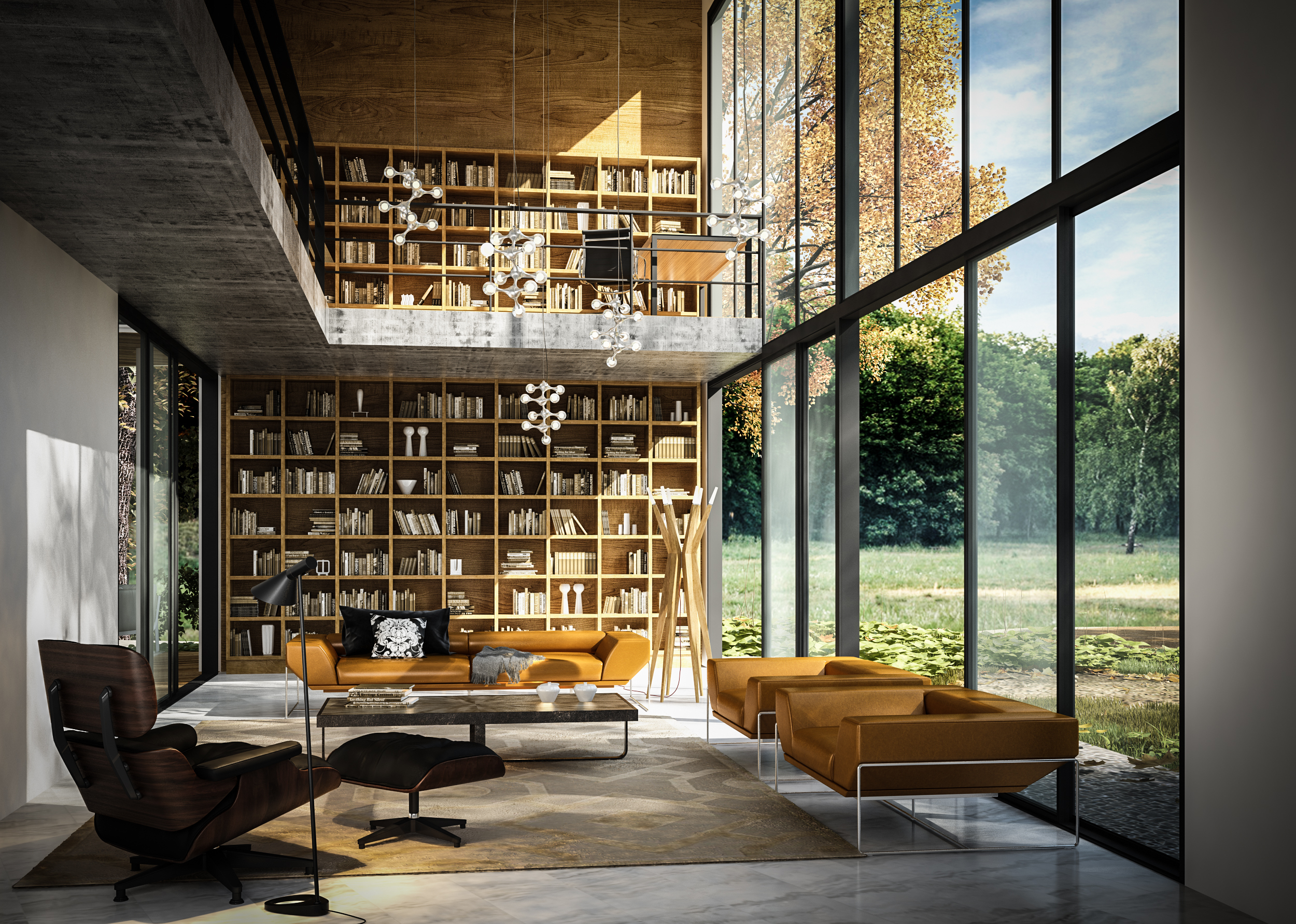 When it comes to great books for business, there's an endless amount of titles that will inspire you, educate you, and if they're really good, they'll entertain you.

Recently, I asked our Marketing Solved Community what the #1 Business Book they recommend to read in 2020. Although, picking "just 1" is impossible, we received a variety of incredible suggestions.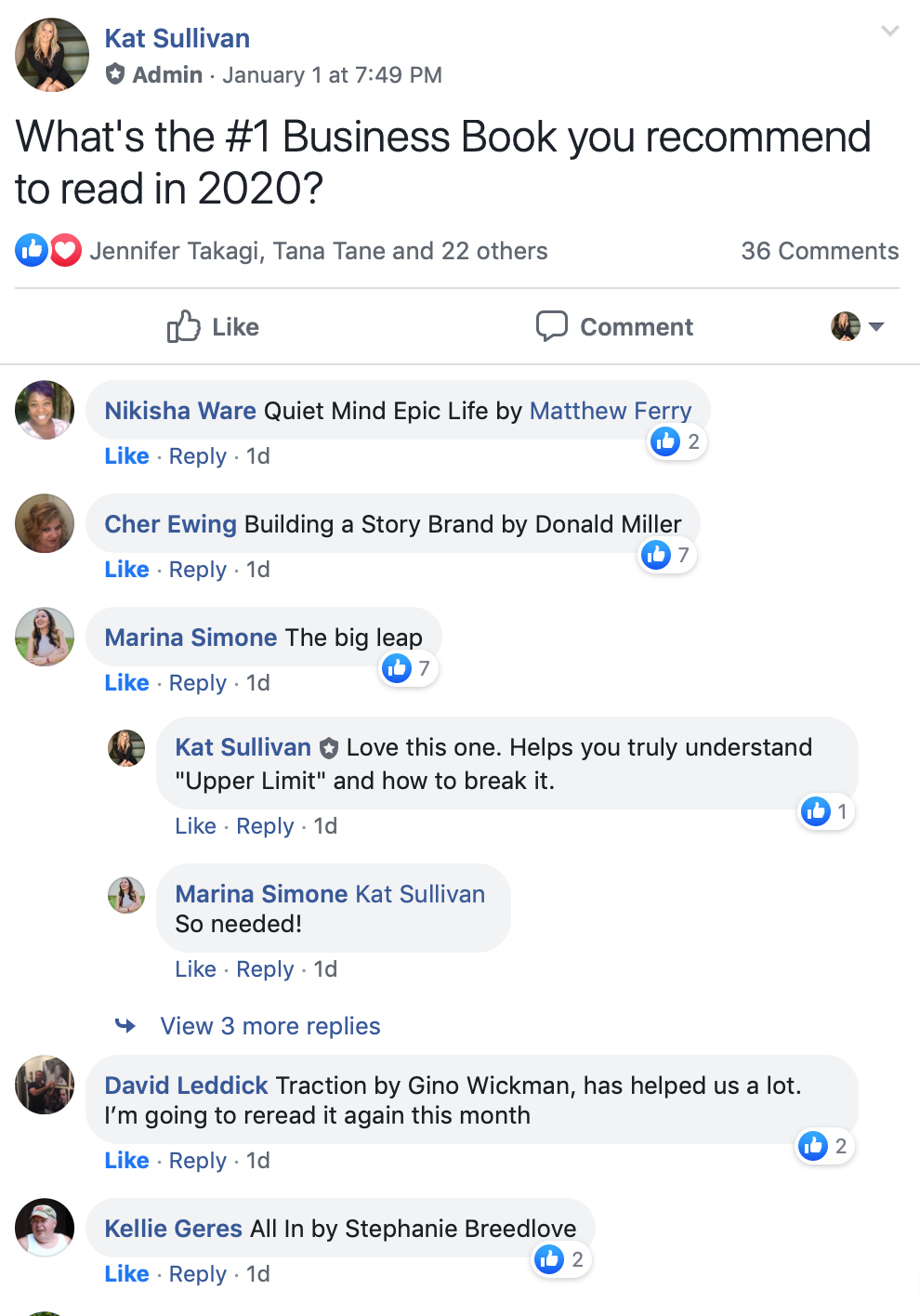 Whether you're looking for a new book to read on your kindle, a physical book to highlight and save (which is my preferred reading style) or maybe you're looking for something to listen to in the car while attending "Automobile University" as the Great Zig Ziglar used to say, you're guaranteed to find an excellent business book here.
Here are several of the The Marketing Solved Communities Favorite Books About Business with a brief description of what the book is about. I haven't read them all, but I've read most and will share a few personal insights as well.
Kat's Notes: This was, by far, the most recommended book from the group.
Description: This revolutionary method for connecting with customers provides listeners with the ultimate competitive advantage, revealing the secret for helping their customers understand the compelling benefits of using their products, ideas, or services. Building a StoryBrand does this by teaching listeners the seven universal story points all humans respond to, the real reason customers make purchases, how to simplify a brand message so people understand it, and how to create the most effective messaging for websites, brochures, and social media.
Whether you are the marketing director of a multibillion-dollar company, the owner of a small business, a politician running for office, or the lead singer of a rock band, Building a StoryBrand will forever transform the way you talk about who you are, what you do, and the unique value you bring to your customers.
Kat's Notes: "A mindset. A mantra. A Conviction." I got this one for myself as a Christmas gift and so far, I really like the writing style. It's simple to follow and insightful. If you're a Marie fan, add this one to your list.
Description: Whether you want to leave a dead end job, break an addiction, learn to dance, heal a relationship, or grow a business, Everything is Figureoutable will show you how.
You'll learn:
•  The habit that makes it 42% more likely you'll achieve your goals.
•  How to overcome a lack of time and money.
•  How to deal with criticism and imposter syndrome.
It's more than just a fun phrase to say. It's a philosophy of relentless optimism. A mindset. A mantra. A conviction.
Kat's Notes: Ever hear the term "Upper Limit" Problem? This book was given to me at an event with Allison Maslan. It's a super quick read and nails down what keeps people from achieving MORE. I've read this one a few times already and refer to it often.
Description: With over 100,000 copies sold, New York Times bestselling author Gay Hendricks demonstrates how to go beyond your internal limits, release outdated fears and learn a whole new set of powerful skills and habits to liberate your authentic greatness. Fans of Wayne Dyer, Eckhart Tolle, Marianne Williamson, and Gabrielle Bernstein will discover the way to break down the walls to a better life.
Kat's Notes: Speaking of my dear friend Allison Maslan, she released this bestseller in 2019 to help businesses scale. Allison has a inspiring business ethic and the kind of determination you only see in the greatest CEO's. If you're ready to scale your business, grab this first.
Description:In Scale or Fail, author Allison Maslan—who has successfully scaled ten companies from scratch and has guided thousands of small businesses to do the same—shares her revolutionary SCALEit Method ® for successfully growing, replicating, and expanding your business. She also shares pivotal mindset strategies she's used to break the fear barrier as a trapeze artist so you can move past any obstacle, take strategic Big Picture risks, and fulfill your dreams of business expansion and skyrocketing profit.
Kat's Notes: This is one of those "Must Reads" for business owners. Honestly it cuts to the core on how to truly make a small business successful. When the business landscape changes, I refer back to this one for the fundamentals. You have to add this to your library.
Description: An instant classic, this revised and updated edition of the phenomenal bestseller dispels the myths about starting your own business. Small business consultant and author Michael E. Gerber, with sharp insight gained from years of experience, points out how common assumptions, expectations, and even technical expertise can get in the way of running a successful business.
Gerber walks you through the steps in the life of a business—from entrepreneurial infancy through adolescent growing pains to the mature entrepreneurial perspective: the guiding light of all businesses that succeed—and shows how to apply the lessons of franchising to any business, whether or not it is a franchise. Most importantly, Gerber draws the vital, often overlooked distinction between working on your business and working in your business.
Kat's
Notes: Read it. I snagged this book at a used book store and had no idea the impact it would have. If you're interested in understanding persuasion (and how to use it to your advantage), this book is a business must.
Description: In this highly acclaimed New York Times bestseller, Dr. Robert B. Cialdini—the seminal expert in the field of influence and persuasion—explains the psychology of why people say yes and how to apply these principles ethically in business and everyday situations.
You'll learn the six universal principles of influence and how to use them to become a skilled persuader—and, just as importantly, how to defend yourself against dishonest influence attempts —Influence is a comprehensive guide to using these principles effectively to amplify your ability to change the behavior of others.
Kat's Notes: SO GOOD. A friend sent this to me and I read it in a few days. Honestly, this is a fascinating view into how the Nike brand was built.
Description: Phil Knight borrowed fifty dollars from his father and launched a company with one simple mission: import high-quality, low-cost running shoes from Japan. Selling the shoes from the trunk of his car in 1963, Knight grossed eight thousand dollars that first year. Today, Nike's annual sales top $30 billion. In this age of start-ups, Knight's Nike is the gold standard, and its swoosh is one of the few icons instantly recognized in every corner of the world.
But Knight, the man behind the swoosh, has always been a mystery. In Shoe Dog, he tells his story at last. At twenty-four, Knight decides that rather than work for a big corporation, he will create something all his own, new, dynamic, different. He details the many risks he encountered, the crushing setbacks, the ruthless competitors and hostile bankers—as well as his many thrilling triumphs. Above all, he recalls the relationships that formed the heart and soul of Nike, with his former track coach, the irascible and charismatic Bill Bowerman, and with his first employees, a ragtag group of misfits and savants who quickly became a band of swoosh-crazed brothers.
Description: No matter your goals, Atomic Habits offers a proven framework for improving–every day. James Clear, one of the world's leading experts on habit formation, reveals practical strategies that will teach you exactly how to form good habits, break bad ones, and master the tiny behaviors that lead to remarkable results.
If you're having trouble changing your habits, the problem isn't you. The problem is your system. Bad habits repeat themselves again and again not because you don't want to change, but because you have the wrong system for change. You do not rise to the level of your goals. You fall to the level of your systems. Here, you'll get a proven system that can take you to new heights.
Kat's Notes: Business Essential. This isn't an "easy read" by any means. However, it's a powerful read about how to focus on profitability.
Description: Conventional accounting uses the logical (albeit, flawed) formula: Sales – Expenses = Profit. The problem is, businesses are run by humans, and humans aren't always logical. Serial entrepreneur Mike Michalowicz has developed a behavioral approach to accounting to flip the formula: Sales – Profit = Expenses. Just as the most effective weight loss strategy is to limit portions by using smaller plates, Michalowicz shows that by taking profit first and apportioning only what remains for expenses, entrepreneurs will transform their businesses from cash-eating monsters to profitable cash cows.
Description: All entrepreneurs and business leaders face similar frustrations—personnel conflict, profit woes, and inadequate growth. Decisions never seem to get made, or, once made, fail to be properly implemented. But there is a solution. It's not complicated or theoretical.The Entrepreneurial Operating System® is a practical method for achieving the business success you have always envisioned. More than 2,000 companies have discovered what EOS can do.
In Traction, you'll learn the secrets of strengthening the six key components of your business. You'll discover simple yet powerful ways to run your company that will give you and your leadership team more focus, more growth, and more enjoyment. Successful companies are applying Traction every day to run profitable, frustration-free businesses—and you can too.
Description: New York Times bestselling author Steven Kotler and high performance expert Jamie Wheal spent four years investigating the leading edges of this revolution—from the home of SEAL Team Six to the Googleplex, the Burning Man festival, Richard Branson's Necker Island, Red Bull's training center, Nike's innovation team, and the United Nations' Headquarters. And what they learned was stunning: In their own ways, with differing languages, techniques, and applications, every one of these groups has been quietly seeking the same thing: the boost in information and inspiration that altered states provide.
Today, this revolution is spreading to the mainstream, fueling a trillion dollar underground economy and forcing us to rethink how we can all lead richer, more productive, more satisfying lives. Driven by four accelerating forces—psychology, neurobiology, technology and pharmacology—we are gaining access to and insights about some of the most contested and misunderstood terrain in history. Stealing Fire is a provocative examination of what's actually possible; a guidebook for anyone who wants to radically upgrade their life.
Description: 
If you're a sales and marketing professional, you can save 80 percent of your time and money by zeroing in on the right 20 percent of your market. By page 5 you'll be applying 80/20² and 80/20³ to gain 10X, even 100X the success.
Created by famed marketing consultant and best-selling author Perry Marshall, unique tools show you exactly how much money you're leaving on the table, and how to put it back in your pocket – then reinvest for even greater success.
You'll identify untapped markets, incremental improvements and high-profit opportunities, gaining time and greater income potential.
Description: Matthew Ferry presents his Rapid Enlightenment Process inside his new book Quiet Mind Epic Life."Enlightenment is not a place. It's not a destination. It's a state. It's a point of view. Enlightenment is a contextual framework that makes living an epic life possible. Let me give you my definition of Enlightenment so you understand our endgame together…Enlightenment is the recognition that the source of life within you… is also the source of life in everyone else… and everything else. We are all one thing expressing itself with infinite variety.When you truly see that the source of life within you is also the source of life in everyone else, and everything else, you enter into an enlightened state. When you see that we are all one thing expressing itself with an infinite variety, and the only thing that makes us different, is our perspective about it…. boom! Everything changes and fear disappears. From this new perspective, you rise above the limitations of cultural conditioning. You don't have to follow the rules anymore. Everything is up for evaluation. You see dogma for what it is, just stories that were made up by well-meaning people. But stories none the less. Not valid. Not true. Not real. Finally, you feel free. The invisible barriers disappear.This is what I want for you. This is the promise of Quiet Mind Epic Life."
Kat's Notes: I'm a huge Liz Gilbert fan and this book didn't disappoint. Here's my favorite quote from the book:
"‪If people LOVE what you create, GREAT!‬ ‪If people IGNORE what you create, too bad. ‬ If people MISUNDERSTAND what you created, don't sweat it. ‬‪And if people hate, criticize or attack you for what you created…‬
‪Just smile sweetly and tell them politely to create THEIR OWN f*ckng art.
Liz Gilbert – BIG MAGIC"
Description: With profound empathy and radiant generosity, she offers potent insights into the mysterious nature of inspiration. She asks us to embrace our curiosity and let go of needless suffering. She shows us how to tackle what we most love, and how to face down what we most fear. She discusses the attitudes, approaches, and habits we need in order to live our most creative lives. Balancing between soulful spirituality and cheerful pragmatism, Gilbert encourages us to uncover the "strange jewels" that are hidden within each of us. Whether we are looking to write a book, make art, find new ways to address challenges in our work,  embark on a dream long deferred, or simply infuse our everyday lives with more mindfulness and passion, Big Magic cracks open a world of wonder and joy.

Description: In his groundbreaking Secrets of the Millionaire Mind, T. Harv Eker states: "Give me five minutes, and I can predict your financial future for the rest of your life!" Eker does this by identifying your "money and success blueprint." We all have a personal money blueprint ingrained in our subconscious minds, and it is this blueprint, more than anything, that will determine our financial lives. You can know everything about marketing, sales, negotiations, stocks, real estate, and the world of finance, but if your money blueprint is not set for a high level of success, you will never have a lot of money—and if somehow you do, you will most likely lose it! The good news is that now you can actually reset your money blueprint to create natural and automatic success.
We hope you found these Business Books to read in 2020 helpful!
Want more from Marketing Solved?
Be sure to follow the conversation on social media: Facebook, Twitter, Facebook Group, Instagram & Download the Free Resources Below. 
RELATED: Top 15 Podcasts for Entrepreneurs
RELATED: 13 YouTube Channels to Inspire Your Marketing 
RELATED: 20 Habits of Successful Business Owners

And full disclosure, these are affiliate links and if you make a purchase, we receive a small affiliate commission.