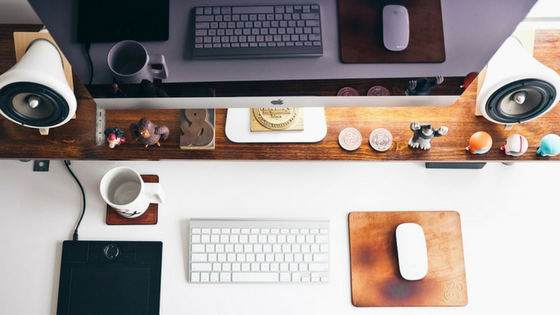 After getting a lot of questions about what tools and resources we use to run our  online business, we thought it would be helpful to put together a resource page to help you with your online business. Here are the tools and resources that I use to run my businesses. For more resources, support and training, join our Facebook community here.
Quick Disclosure: Some of these links below are affiliate links which means I may earn a commission if you sign up. Please know that I only recommend products that are helpful and I trust.
---
My Most Recommended
There are three products I recommend the most which I run a majority of my business with. I find myself recommending these products often because they are so critical to my online business.
Website Hosting
A2 Hosting – Website hosting & domain purchasing. All of my websites have been hosted on A2 because of the excellent customer service and the hosting is high quality. It's a one stop shop to buy your domain, install wordpress and get a theme up and running within minutes. I've tried a lot of hosting services and A2 by far is the most reliable.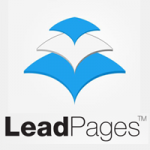 Opt In Pages
Lead Pages – One of the best tools I use to grow my business. I use LeadPages daily because of the high quality opt in pages. They're super easy to use, can be made within minutes, and they convert. I use them for everything from squeeze pages, landing pages, webinar registration pages, thank you pages, even for hosting videos. Plus, it integrates seamlessly with wordpress, and includes analytics for each page.
Email Management
Active Campaign – This is what I use to build my email list, send out emails, deliver freebies and resources, and create automation and autoresponder series. It's affordable and gives you the options you'll need as your business grows. Excellent deliverability with a  lot of benefits for split testing, segmenting audiences, email designs, and easy integration with 3rd party sites.  I've tried several other email management systems but none are as robust and affordable as I find Active Campaign to be. Plus – the customer service is amazing – you just can't beat that.
---
Website
Website Platform
WordPress.org – This is the most popular platform, easy to learn and use, integrates seamlessly across the web. Unlimited amount of plugins to customize features and themes. You can easily install wordpress on Bluehost within minutes of purchasing a domain.
Website Themes
Themeforest – Large selection of wordpress themes. Easy to install, good customer support, and affordable pricing. There are tons of options here to customize a website.
Email Management

Active Campaign – This is what we use – primarily for the automation and sales funnel execution. Great deliverability, simple set up with sophisticated options. It's affordable, especially for how much you get with you account. And – if you're going to grow your business quickly – it's a great place to start and stay. 

Aweber – Excellent email management system alternative, includes auto-responders, split testing, segmentation, email design. Aweber also has incredible customer service and are adding new features to their platform daily. Highly recommend them.
Opt In Pages
Lead Pages – This is hands down the best tool for growing your business. If you're going to use email marketing in your business (which you should!) LeadPages will make collecting subscribers as easy as possible. I've grown my entire list using LeadPages. One of my most useful tools I use daily. Create high converting opt in pages in minutes, user friendly, can host video, integrates seamlessly with wordpress, includes analytics.
Video
Movavi – Video Screen Recording & Editor – I use an all in one service for screen recording, records in HD, can easily add text & music, and has a robust editing suite.  Super affordable $59
Camtasia
Vimeo – Host videos online. Customize settings and embed on your website. Can keep them private or public. Nice streaming quality – free and paid options.
Webinar – Zoom, hands down my favorite. Can host private webinars, meetings, even take control of someone else's screen. PLUS – You can live stream to Facebook and YouTube.
Equipment
USB Microphone – Audio Technica ATR2100 – This is a great USB microphone that plugs right into your laptop. I use this mic for all my audio including screen shares, tutorials, course recording, skype calls, coaching calls, hangouts, and interviews.  Excellent sound quality, super easy to set up and use, plus it's affordable (bonus!)
Iphone Portable Charger – I never leave home without it. This is a great portable charger that I use when I'm at events or traveling. Small, can charge multiple phones, and not pricey.
Computer Backup
Backblaze – Automatically backs your computer up daily. Keeps a backup online and easily accessible, very affordable.
Social Media 
Social Media Scheduler:
Hootsuite – My #1 platform for social media scheduling. Integrates with all social networks, can have multiple social networks, also allows you to add team members for collaboration.
Buffer – Social Media scheduler, recommends content to share and provides short links.
Pinterest Scheduler:
BoardBooster – Easy to schedule out content at optimized time for your account. Tons of features to help you create content and recycle existing content.
Social Media Monitoring:
Mention – Simply add in your website or keywords and get an email each time you get a mention on social media.
Google Alerts – Set up keywords or website and get an email each time you get a hit on Google.
Printables & Guides:
Ultimate Guide to Creating Blog Posts – 123 Blog Post ideas and formulas so you never run out of content again.
Done For You Social Media Calendar & Template – 20 Types of content plus worksheets and resources
Social Media Branding Guide – Tons of examples and inspiration to brand your social media
Done For You Social Media Strategy – This takes the stress out of social media with a done for you plan to maximize your social media efforts.
The Ultimate Guide On How to Start An Online Business – FOUNDR – A super detailed guide that can help anyone start and scale an online store.
Images
Image Creators
Canva – My #1 for blog and social media graphics. Tons of layouts, font overlays, very easy to use, and offers image upgrades for$1.
PicMonkey – Excellent photo editor. Multiple filters, overlays, can use your own fonts, has transparent options, super easy to use.
Pixlr – Similar to photoshop but free online version.
Skitch – Grab screen images, add annotations, arrows, blur items out, app or desktop version. Free.
Free Images
Pixabay – Unlimited supply of good quality  images for free
Kaboompics – More modern images, less selection, all free
Deathtostockphoto – High quality images for free, emailed monthly
PlaceIt.net – Iphone, Laptop, & TV Mockups. Can embed your image on any mockups easily. Free & paid options.
Paid Images
Canva – Huge selection of images, easy to purchase, all for $1.
Stocksy– The best selection of exclusive images, high quality, awesome site.  Prices start at $10.
Fotolia – Over 47 million images to choose from, prices range from $-$$
Creative Market – Tons of resources for entrepreneurs. Fonts, Graphics, Product Mockups, Styled Stock Photography. Prices start at $2.
Analytics
Iconosquare – Instagram analytics. Check followers, likes, engagement, and all things data for Instagram.
Tweriod – Get optimized posting times for your account so you can get the most out of your tweets.
Google Analytics – Full analytic review of your website traffic and data. Check referrals, landing pages, social sources. Can set up your own metrics to check.
Clicky.com – Website analytics, very easy to use. See live analytics on your site and check referral data.
Organization
Trello – Organize projects, to do lists, team members. Can view online or with app. Free
Slack – Awesome platform to communicate between teams.
Dropbox – The easiest way to store or transfer files. I use dropbox daily to upload images to post to social media. Also allows easy collaboration with others.
Evernote – Organization tool for your notes, save websites, write blog posts. Your own personal workspace in an app. Free & Paid options.
Online Storage
Amazon S3 – Upload & host files. Get links to share. Maintain privacy settings. Free & paid options.
Membership Site
Memberpress – WordPress plugin membership site. Easy to use. Can have monthly recurring memberships, ecourses, & products.
Conference Call
Free Conference Call – Get your own custom conference line number to share whenever you need a call. Records each call and emails the call after. Free.
Payments
PayPal – The most common and easy to use payment solution. Create buttons and link to your site or integrate with 3rd party tools.
Stripe – Payment option that includes credit cards.
Outsourcing
Fiverr – Get anything for $5. Logos, designs, formatting, editing – pretty much anything here is $5. Can be hit or miss as far as quality.
Upwork – If you need to outsource work, this is a good solution. Post a job of any type: web design, web development, social, marketing, VA work – find the right person at the right price.
Accounting & Invoicing
Wave Apps – Great service to create invoices, accounting, accept payments, pay expenses or pay team members.
Link Shortening
Bit.ly – Easily convert long links into short links for easy online sharing. Can customize the links and get analytics for each link you create to measure clicks.
Goo.gl – Google Link shortening service
Facebook Live Tools 
1. WebCam:
Logitech HD Pro Webcam C920, Widescreen Video Calling and Recording, 1080p Camera, Desktop or Laptop Webcam
2. Microphone:
Audio-Technica ATR2100-USB Cardioid Dynamic USB/XLR Microphone
3. Lighting Kit:
StudioFX 2000 WATT Digital Photography Continuous Softbox Lighting Studio Portrait Kit
4. Webinar Software for FB Live Slide Sharing