Ready to unleash Pinterest in your business? Pinterest is still one of the fastest and easiest way to generate traffic to your blog or website.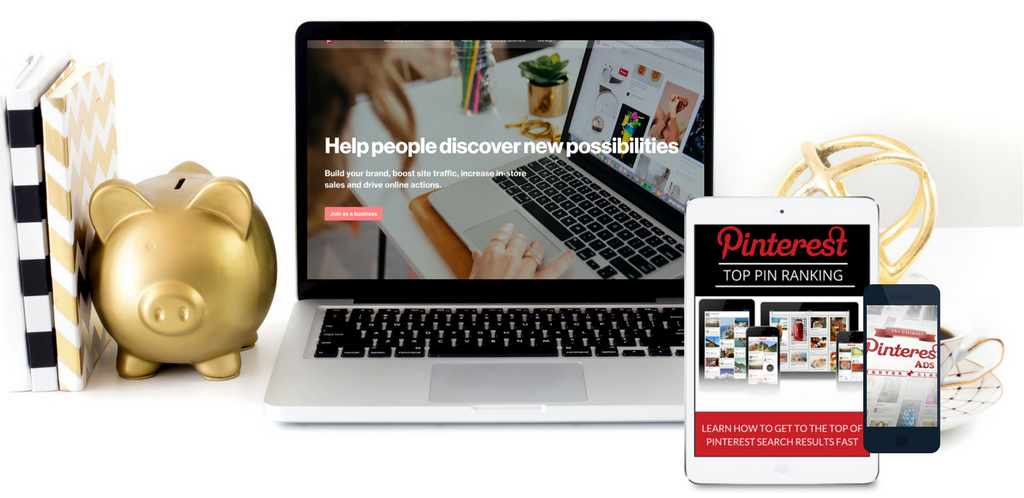 We've seen over a million views monthly on Pinterest and consistently generate 60 – 80,000 website visitors, thousands of subscribers, and hundreds of sales from Pinterest with very little ad spend. 
Here are our TOP resources to help you implement the same strategies we have to generate this kind of traffic.
Want to skip the trial and error? Grab PinFunnels and learn the exact, step by step, marketing and advertising systems we have in place to automate your sales. (This is a limited time offer only including a huge price reduction for our popular pinterest programs)
If you want the quickest jump on your Pinterest marketing, the Pinterest Crash Course will blow your mind.
Free Video Training:
Free Webinar: Pinterest for Profits
Behind the Scenes of How We Get 1 Million Pinterest Views a Month
5 KEY Tips to Establishing a Strong Brand on Pinterest
How to Go VIRAL on Pinterest. 500,000 Repins and Counting!
How to Create Custom Audiences on Pinterest 
Blog Posts:
Promoted Pins or Facebook Ads – What's Better, Cheaper, & Gets More Sales? See how Pinterest ads compare to Facebook ads and how to leverage this for your business.
Why Pinterest Promoted Pins Are Your Businesses Secret Weapon! Get the breakdown of how to use Pinterest Promoted Pins for your business.
10 Brilliant Pinterest Pinners to Follow –Want to see what the best marketers on Pinterest are doing? Follow these pinners.
13 Things You Need to Do Right Now to Drive Traffic Our tips and tools for Pinterest marketing, the easy way.
75 FREE Pinterest Resources: Printables, Hacks, Tips, Guides & More  -FREE DOWNLOAD
Programs:
Pin Funnels  – Set Up a Sales Funnel on Pinterest
Pinterest Crash Course -The premier Pinterest marketing solution that gives your business the ULTIMATE advantage
Ultimate Pinterest Ads Masterclass – Learn the simple way to use Pinterest Ads
Pinterest Pin Ranking – Learn how to be the top search result, every time.
Any Questions? Head over to our Facebook community and ask away!