ABOUT KAT SULLIVAN
Kat is the CEO / Founder of Marketing Solved. Kat has been recognized as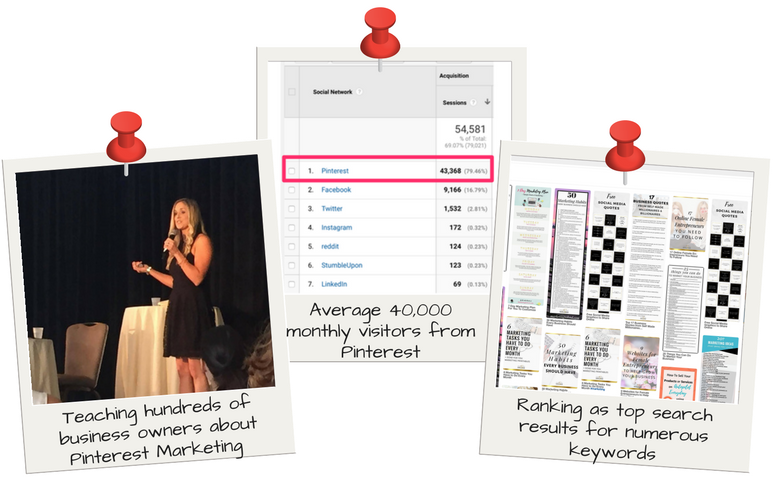 the the behind-the-scenes, go-to marketing consultant for many high level entrepreneurs. She has worked with and coached well over 3,000 business owners with her marketing strategy expertise. Kat has also been featured in Inc, Entrepreneur, & Fast Company as an emerging leader in online marketing space, specializing in social media.
With over 1 million monthly views on Pinterest, several viral Pinterest Pins saved hundreds of thousands of times, multiple #1 Pin results for her and clients, plus Pinterest being her #1 source for traffic, leads, and subscribers…when it comes to Pinterest, Kat is YOUR expert.
She has helped thousands of entrepreneurs up level their Pinterest marketing and has spoken on stage providing training to hundreds of entrepreneurs on Pinterest marketing. Whether you're an experienced marketer or a business owner who so far has only used the platform for healthy recipes, Kat can help you easily unwrap Pinterest and make it work for you and your business.
Kat continues to share her knowledge with over 100,000 social media fans across all channels but her favorite is Pinterest!
SaveSave
SaveSaveSaveSaveSaveSave