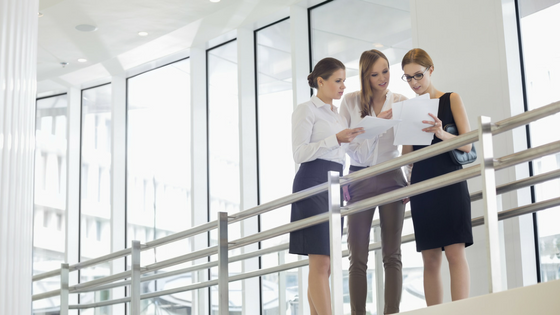 First of all, congratulations on taking the initiative to start your own business. It is not easy. The only assets you have are your self-belief, hustle and any products or services that you are sending to market. Everything else is marred in uncertainty. We salute you for venturing bravely into this exciting world where, despite imminent stumbles, success is very possible if you market well.
When starting out, you may not have sufficient funds to invest in extravagant marketing campaigns, TV advertisements or massive product launches. However, online marketing has leveled the playing field, allowing small businesses to compete at the same level as corporations, often doing better in terms of generating sales and building brand equity.
You can now grab the attention of your target audience (as most people are online today anyway), drive them to your online store (website) and convince them to buy from you. In fact, online marketing can do the above for you in ways that expensive marketing strategies cannot.
Here are our recommended key steps to marketing your business when starting out:
Pitfalls to Avoid
Before delving into what you must do, let us take a moment to identify potential pitfalls small business owners encounter when starting out. We realize that you are brimming with ideas on what to do to market your business. Plus, your friends and family will keep bouncing ideas off you. One of the key mistakes business owners make is trying to do everything in the hope that something will give. This shotgun approach often results in wasted time and resources, whereas a focused approach would have yielded better results. Here are some aspects of marketing you should stay away from:
● Trying to market to everyone;
● Trying every marketing tactic in the book;
● Being present on every social media channel just because everyone else is;
● And, not allocating budgets for marketing and waiting for the customer to come to you.
Related: 3 Ways Social Media Can Optimize Your SEO Strategy
These are typically the result of not having a clear marketing plan in place when starting out. However, that is not you. It can be difficult to stay on the right path, but keep following our advice.
Understand your Customer Well
Before taking any action, take time to understand your target audience. This will help you design a marketing strategy that will speak to them specifically, thus prompting conversions. Start off by asking:
● Who are the people who will use my product or service?
● What are their demographics, such as age, sex, and location?
● What is important to them?
● What do they value in my type of product or service?
● Are they currently using similar products?
● What are their concerns?
● Which online platforms are they on?
● How do they make purchase decisions?
Answering these questions by researching potential customers with thorough analysis will give you the necessary information to draw a customer profile to showcase the characteristics of your target customer. This will help ensure that your offering and your marketing are focused.
Establish your Business Goals
Although every business's goal is to make profits, when formulating a marketing strategy as you start out, be sure to break your larger goals into smaller, more short-term goals. The smaller and more focused your goal is, the easier it will be to achieve and ensure you are on the right path toward the big picture: profits. When drawing up your online marketing strategy, your goals may be one or two of the following:
● Growing your email list to build a database,
● Create awareness of your products/services in the locality,
● And, sales projections.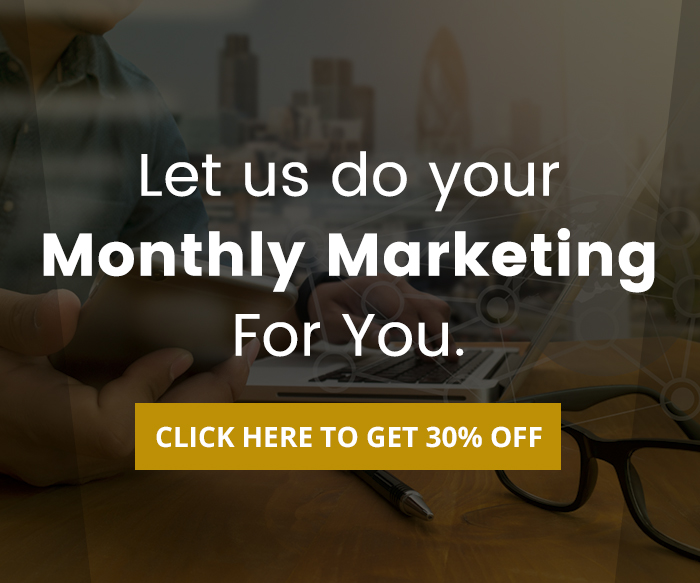 Focusing on one goal helps you focus your strategy and efforts towards it, thus increasing the likelihood of success. Also, when the goal is firmly in place, you can reverse engineer your strategy to figure out how you will achieve it.
Establish your Online Presence
To have a firm presence online, you must have your own website. With a clear understanding of your products, customers and business goals, it is time to get cracking on building a kick-ass website that will serve as your online face. Here are a few "tip of the iceberg" tips to building your website:
● Unless you are an experienced web developer, use a professional.
● Keep it clean and simple.
● Be consistent with your brand image.
● Professionally written copy that communicates clearly to your target audience and works to help convert them.
● Memorable design takes into account aspects of aesthetics, balance, loading time, and more.
● Clear call-to-action statements or buttons that guide visitors to taking the next steps toward conversion.
Create Great Content
We have all encountered incredible content online: text, visuals or video that grab your attention and keep it. Once you are done consuming it, you cannot but help share it with your friends on social media.
Enter the world of awesome content. Content creates reputations and builds business from scratch. Great content helped businesses like Dollar Shave Club experience incredible brand equity and sales.
Once you have zeroed in on your goals and have a clear idea of who your target customer is, it is time to create content that will set you apart. Here are a few ideas that will help you get started:
● The story of your brand. What made you start this business? What are you proud of? How is your business unique from others?
● Establish yourself and your business as an expert in your niche. Understanding what your customers' concerns and problems are, you can create content that will help them overcome these problems while also establishing your brand in their minds as the solution.
● Focus on a mix of formats. Use text, visuals, video, infographics to cater to all types of mobile devices.
● Ensure you create content that is native to the online platform it will be published on. A visual suitable for Facebook should not be used on Pinterest as well.
● Explore guest-posting opportunities to leverage on niche audiences of other businesses who are not directly competing with you.
Get Social
Social media, today's boon to all of us living online, serves up plenty of opportunities for businesses starting out. It basically helps you go where your target audiences are. For example, if your business is retailing clothing for 18-24 year-olds, your best bet is to be present on Instagram. Social media allows you to speak to your audiences, engage with them, get feedback, and dispense the content you create. Another key benefit of social media is to help drive traffic to your website, which remains at the core of your online marketing strategy. Keep the following in mind when drawing up your social media strategy:
● Understand where your target customers are. Just because a specific social channel is the latest fad does not mean you need to be present there. Carefully look at which channels your target audience is using and build a presence on those platforms only.
● Add social share buttons on your website and blog. This will help users easily share your content.
● When creating content for specific social media channels, your content needs to be native. In other words, respect each channel and its USP when creating content. You would not publish a newspaper advertisement for television. Each social media channel is known for a few key aspects, and integrating those factors into your content will help generate better engagement.
● Use your marketing dollars wisely by leveraging on social media channels' amazing targeting capabilities.
The above tips will help you go from nothing, to a business generating substantial revenue using only online marketing. There are no short-cuts but precise strategies that work. Let us know how they worked out. Also, feel free to drop any questions you have and we will get back to you!
Visit 3WhiteHats to find out more here: https://www.3whitehats.co.nz/