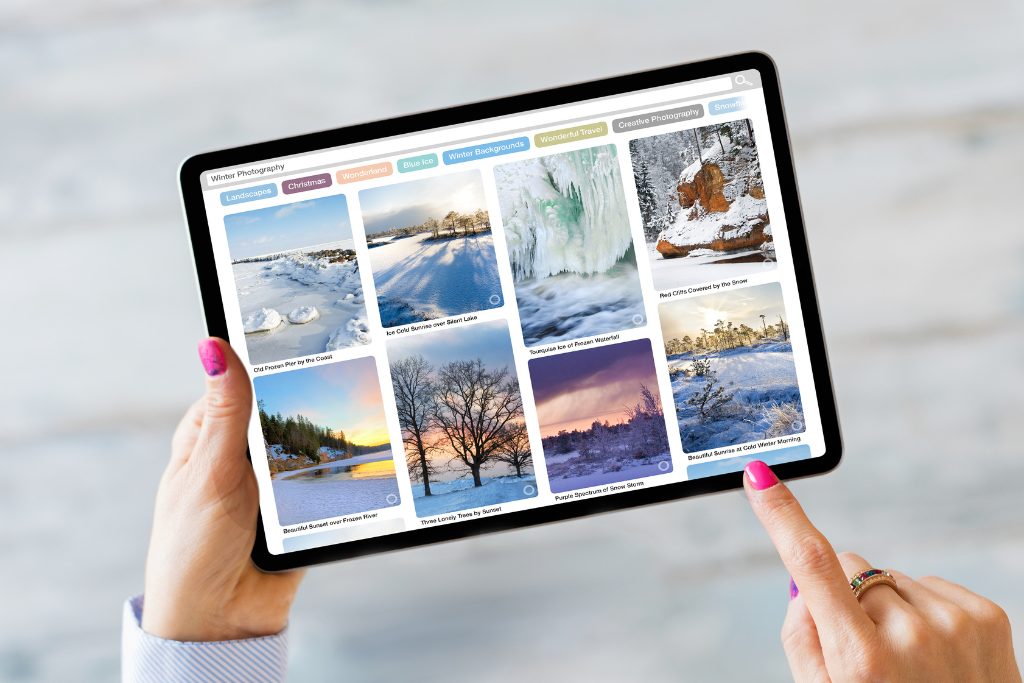 As a business owner or marketer, you know that Pinterest can be a powerful traffic driver if used correctly. In this article, you're going to learn how to use Pinterest marketing to drive tons of traffic to your website. With more than 440 million active users, Pinterest is the third most popular social media platform in terms of user engagement with brands. It continues to be a great place for businesses to drive brand awareness, promote products, and grow their customer base.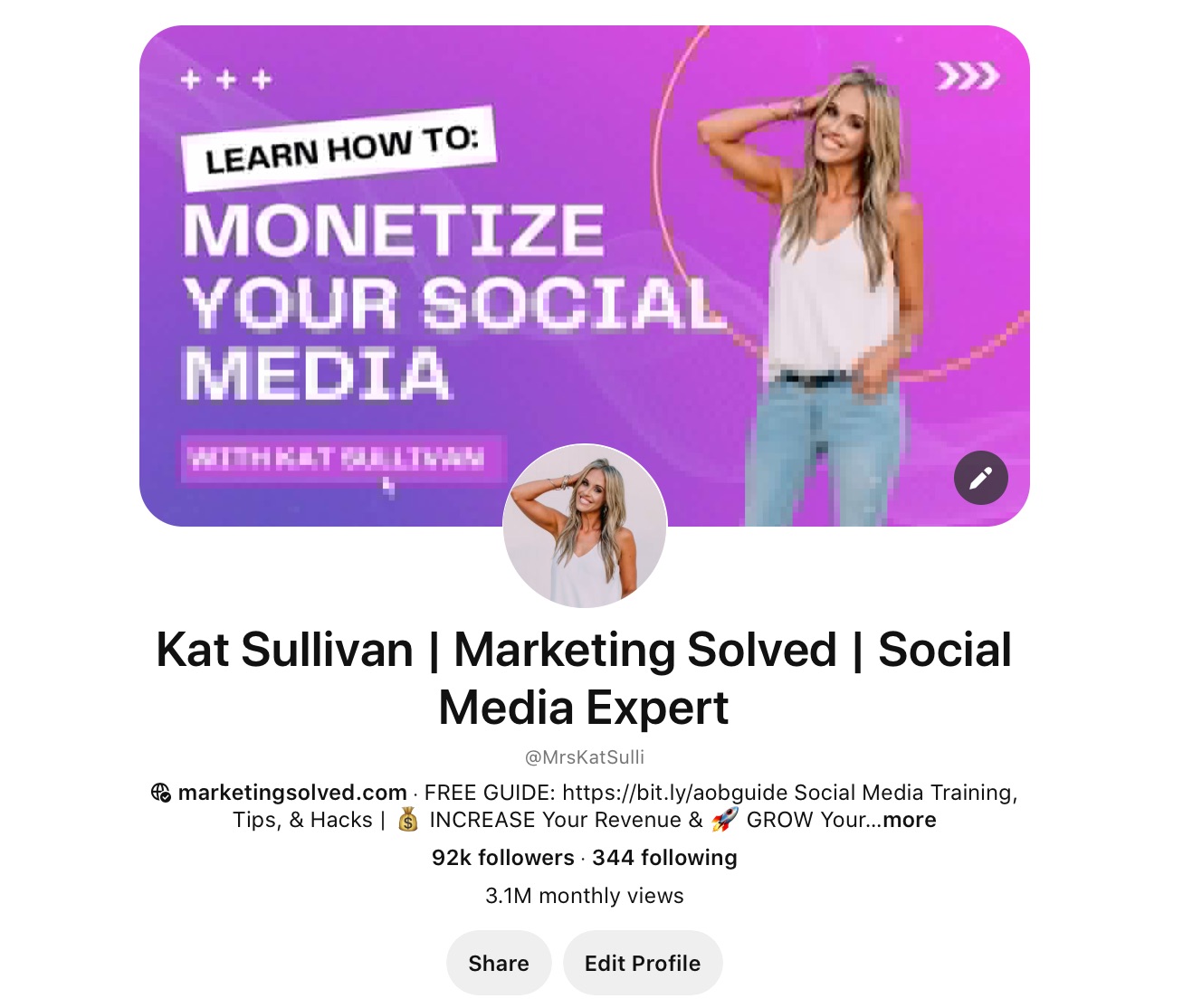 Pinterest marketing can drive tons of traffic to your website. According to statistics from the social network itself, 88% of weekly pinners have purchased a product after seeing it on Pinterest. This shows that not only does Pinterest attract attention from potential customers but it also helps convert them into actual buyers by sending them to your website.
Small businesses with limited resources can benefit from the fact that Pinterest's audience is highly engaged – users not only view content but they take action when they see something they like. This makes it easier for small companies to reach their target audiences and start building relationships with potential customers.
Pinterest users also spend a longer amount of time on the site than any other social network, AND they are also more likely to click on ads or product images that they find interesting and relevant.
One of the best reasons to use Pinterest marketing to drive tons of traffic to your website is: Pinterest content is evergreen.
Evergreen Content Definition: "Evergreen content is SEO content that is continually relevant and stays "fresh" for readers. Evergreen content is consistered sustainable and lasting." (Wordstream)
Posting content on Pinterest properly will ensure your content remains visible and searcble over time. Unlike other forms of advertising or social media marketing. People simply scan through posts quickly on Facebook or Twitter. Once the post life is exhausted, that post won't be seen again. But, on Pinterest? Pinterest is a search engine. One Pin might generate traffic for the next few years! 
All in all, Pinterest is an incredibly powerful marketing tool for small businesses because of its ability to drive website traffic and provide long-term visibility that's both cost-effective and targeted.
So, what are the best ways to maximize your efforts on this social platform?
Here are a few expert tips on how to use Pinterest marketing to drive tons of traffic to your website. By following these simple strategies, you can quickly see an uptick in web traffic (and hopefully even sales!) from this traffic generating social platform.
How to Use Pinterest Marketing to Drive Tons of Traffic to Your Website:
1. Create a Business Profile
The first step to using Pinterest for business is to create a business profile. This will allow you to access features that are specifically designed for businesses, such as analytics, keyword research tools, and promoted pins. To create a business profile, simply click on the "Create a Business Profile" button on the Pinterest homepage or find the option in your profile settings.
2. Optimize Your Profile
Once you have created a business profile, it's important to take some time to optimize it. This means filling out your profile completely, including your business name, website, and location. You should also add a profile picture and cover photo that represent your brand.
Most importantly, include keywords in your profile that you want to be found for. What words are your customers searching for – that you can use to describe your brand? Put these in your profile to magnetize followers on Pinterest.
In our signature course, PinFunnels, we go over the exact strategies we use to attract over 3,000 followers and over 3.1 million impressions each month on Pinterest!
3. Create Boards That Appeal to Your Target Audience
One of the most important aspects of Pinterest marketing is creating boards that appeal to your target audience. I call this, creating a "Followable" account. Think about what kinds of things your target audience would be interested in and create boards accordingly. For example, if you're targeting parents of young children, you might create boards with titles like "Parenting Tips" or "Fun Activities for Kids".
FREE DOWNLOAD: 75 Pinterest Resources
4. Pin High-Quality Images
When it comes to pins, quality is more important than quantity. Make sure that the images you are pinning are high-quality and eye-catching. In addition, try to use images that are tall and narrow, as these tend to perform better on Pinterest.
You want to ensure you're taking the time to set your content apart from the rest. That is how you get the traction.
5. Use Keywords in Your Pins
In order to ensure that your pins are being seen by your target audience, it's important to use keywords in both the pin title and description. When choosing keywords, think about what kinds of terms your target audience would be searching for on Pinterest. For example, if you sell women's clothing, some relevant keywords might be "fashion", "style", or "outfits".
This video walks you through a process we use to find the best keywords to rank your pins.
6. Promote Your Pins
Once you have created some high-quality pins, it's time to start promoting them! Pinterest has a robust advertising platform that offers high quality targeting and retargeting options. Definitely worth exploring to drive even more traffic from Pinterest to your website.
Pinterest marketing can help businesses dramatically increase their reach and sales potential as long as they create quality, attractive, and well ranked content that appeals to their target audience's interests.
If you're looking for a way to drive even more traffic to your website, Pinterest marketing may be the answer.
Download our Free Guide: 75 Pinterest Resources