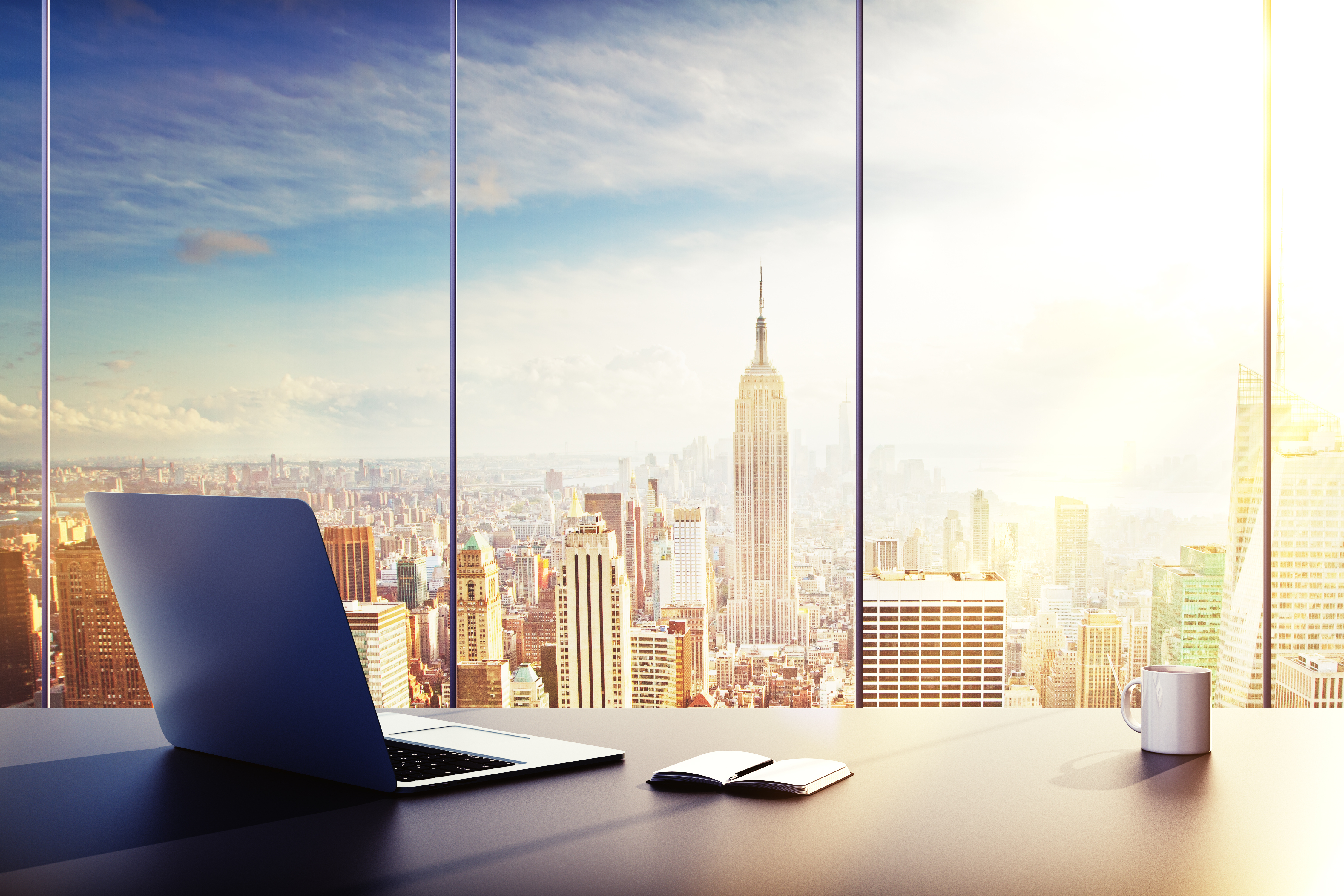 Email marketing has become one of the largest and most important tools in the marketing and sales industry- being able to message a prospect at any given time and propose an offer, guide them to a quality piece of content or direct them to your products is an amazing opportunity.
Email converts high for sales because this is a major step in the relationship building process. When someone agrees to give you their email address, this means they are interested enough in your products to want to learn more and they trust you enough to invite you into their inbox. This is an honor and should not be taken lightly!
Although, just because someone has subscribed to your email newsletter, doesn't mean they are immediately going to take the action you want them to take.
Since email has become one of the main sources of communication, it has been reported that over 5 billion of emails are being exchanged every day.  With that amount, you need to know how to stand out. 
Email open rates industry average is around 32%.  Which means, for every 100 emails you send out – 32 are opening them. Even less are going to click and take action.
Your goal, once you get subscribers on your list, is to get them to stay subscribed, open your emails regularly and engage in your calls to action. Which includes driving traffic to your website and purchasing your products or programs.
Doing that requires a serious amount of skills and expertise.
This guide is aimed to teach you what you should be writing in your email newsletters in order to turn your regular subscribers into customers and sales!
Let's start by reviewing What makes a good email? 
There are several elements that make a good email message great:
Formatting & Design – Simple, yet incredibly important. Most of the newest email marketing platforms give you a variety of options and templates when it comes to formatting. Keep in mind, many people use mobile phones to read emails so you need to ensure every email you send out is also fully responsive on mobile devices.
For quality assurance, you'll also want to send a test email prior to hitting send to your entire email list to give yourself a preview of the design to be sure it's formatted properly before sending.
Your Subject Line – Arguably the most important when it comes to improving open rates and click through rates. This is the first thing your potential customer will see and the first step you have to make a lasting first impression. The goal of a subject line is to get your email subscriber interested and motivated to open your email. It may sound easy, but remember those open rates? A majority of people don't get enticed enough and delete an email before they even open it.
A few tips to remember with subject lines:
– Keep it free of SPAMMY words. Email Management systems filter your sending and receiving of emails with spammy subject lines.
– Subject lines with 6 – 10 words have the highest open rates
– Personalized subject lines are 22% more likely to be opened
The Body of the Email- Your subject line gets people to open your email. The body of the email, particularly the first line – determines if they'll keep reading. Your first line of the email should be eye catching and intriguing. Next, you'll want to focus most of the email on the benefit to the reader. It doesn't matter if you are making a great offer, offering educational content or a discount. People want to see what the benefit to them is. And let's face it, they don't have time to spend reading an email that provides zero value.
The body should also keep design in mind. A visually appealing email is incredibly important. You can use images if they support your content but be aware – some email managers default to hiding all images and won't appear unless the reader has chosen to view images. The best strategy would be to balance a mix of text and images in your email.
Calls To Action- Every email you send out to your list should have some sort of call to action. Think about the objective of your email – what action do you want your readers to take?
This could be read your recent article on your website, look at your most recent products added, shop a discount or a sale.
Whatever your goal is, should directly be connected to your call to action. There are several ways to include a call to action and most email marketing experts recommend having a button graphic instead of a regular link as they're easier to see. Plus, you can include call to action phrases like "Read Now" or "Shop the Sale" to further encourage people to take action.
Related: 6 Monthly Membership Programs for Entrepreneurs
Identify the Best Time to Send an Email- Instead of just blasting your email list with an offer whenever you find the time or following generic industry recommendations, review your email reports. These will not only show you how well your last campaigns did at the time you sent them, but most email management systems can tell you the optimal time your subscribers are going to read their emails.
This data is critical since it's directly related to your specific audience and not a generalized audience. The more specific you can get for your audience, the better results you can have.
When you dive into your reporting as you can see in the example below, review the best day of the week and time of day and plan your email campaigns accordingly.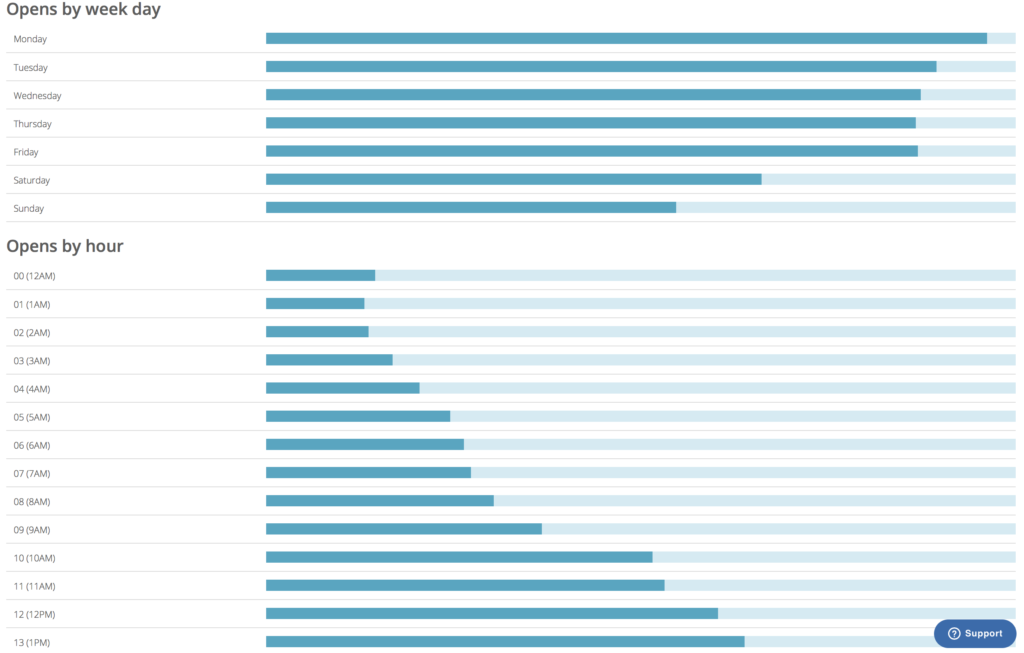 Maximize Your Emails For Sales
There's an underutilized feature in many email management systems like Active Campaign. This allows senders to "resend" emails to a segmented audience.
The resend feature has two options to resend the email:
– Resend to subscribers who didn't open the original email
– Resend to new subscribers since the email was originally sent
This can help you ensure you email gets maximum deliverability and increases your chances for higher sales.
Nurture Your Email List
It is obvious that your email marketing strategy must be carefully planned out for maximum gain. When growing and retaining an email list, you need to stay in touch with your subscribers by communicating with them regularly and consistently provide them with value.
Balance your emails by providing value and making offers, utilizing the tactics outlined above to ensure maximum exposure and sales.
The more consistent you are, the higher your click-through rate will be as you build trust among your subscribers. Remember, people buy from people they know like and trust.
Email is a major step in that trust process and will be a sales generator for you when you follow the outline here.