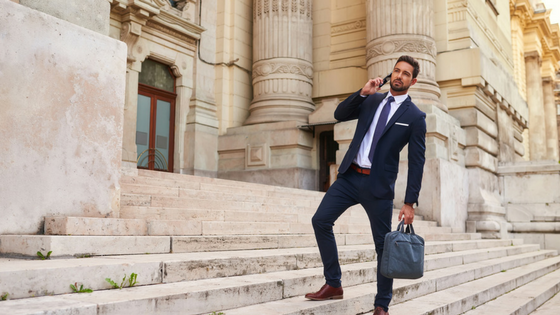 How to Master Lead Generation Using Retargeting
It's unarguable that retargeting is very helpful in pinning down your cost per click or CPC, it boosts your brand reputation, helps you generate more leads and conversions. All of these are attainable regardless of what medium in digital marketing you are using. It's no longer an additional element of your marketing strategy. It's a must!
This avenue is an excellent way to create a lasting impression for your product to the mind of the customer. Because finding goods and services online becomes easier more than ever, and the notion of "out of sight, out of mind" is now a common sight.
To combat this mediocrity, retargeting creates 'fresh branding ideas' to the customer's mind until the time comes when they return to make a purchase.
Why Retargeting?
The famous phrase "Everyone deserves a second chance" is not just applicable to human occurrences, it also applies to marketing. Retargeting is your chance to bring back the luster and shine of your business to the eyes of your customers.
The logic behind why it is a must for every business is simple – it works! If you can create efficient messages to address the issues of your customer on a daily basis, there's a high chance that your efforts in retargeting will entice customers, and will generate better leads for your brand.
Of course, as a marketer, you know all too well that pouring down money into a marketing strategy is a serious investment. The gravity and proper projection of your retargeting campaign will determine what kind of return and lead generation you can expect.
Related: Effective Lead Generation Methods for B2B Organizations
Below are the guidelines that you can use for generating more leads through retargeting methods.
Retargeting Nurtures Prospects
It's part of the ugly facets of digital marketing to see people visit your site, but do not complete the conversion action that you hope for them to do. These things could be about filling up a lead form, signing up a newsletter, registering a free trial, purchasing your product or downloading a white paper.
And so, you and your team work harder, brick and mortar style to drive traffic to your site and generate more leads. However, 96% of the people who visit your site are just not ready for converting. Retargeting can provide refinements and some touch points in marketing to encourage conversions and drive more prospects down the funnel and convert them into leads.
Retargeting Keeps Your Brand On Top of the Game
Retargeting provides multiple opportunities for products and services to stay in front of the audience and to retain the fresh and crisp image of the brand. Potential buyers are more likely to do a comprehensive research with whatever options they have. The role of retargeting is to keep your brand on the front line while the potential buyers do the evaluation.
Besides building brand awareness, it is also a great avenue to drive more leads. Dedicated marketing resources can already supply themselves with an audience. This method allows you to keep in touch with capable prospects amidst long sales cycle.
Retargeting Provides Highly Relevant Creatives and Messaging
Another impeccable beauty of retargeting is it's ability to segment campaigns according to the interaction of the user to your brand. The information from previous action schemes will provide the marketers with an opportunity to segment and safeguard relevant creatives and messages in front of the audience.
It also allows you to generate high projection with your banner ads to push prospects down the funnel and on paths that are relevant to your audience.
Retargeting Expands Your Reach
Just because segmenting is valuable in your retargeting approach, it doesn't mean that you can be too narrow because that's not how it works. It allows you to reach your site's visitors without converting. However, not all of these visitors are standing on the same stage of purchasing cycle.
It's very imperative to start with broad parameters to make sure that you capture a substantial audience base. You can continue the process according to the level of engagement that you accumulate.
This method will help you funnel out the prospects who are not leads and guarantees that you're engaging with the prospects who will convert.
The Remarketing Tactics For Better Lead Generation
Any wise marketer who's standing in the competition for a long time knows that generating leads alone is not enough. You're just wasting your time and money if you keep capturing leads who are never going to be your customers. It's a big no-no for your business!
To help you steer clear from this dilemma, below are the advanced tactics that you can implement to tweak and test your next remarketing stratagems.
Remarketing Tactics: Determine the Pages You Are Tagging
Identifying the site pages that you should tag is one of the fundamentals of a successful remarketing campaign. Whether you are tagging with an AdWords remarketing code, Google Analytics code or third party remarketing code, this approach will go across the board.
The determination of what landing page to tag is adjacent to your marketing objectives because these are the pages where you set up your whole campaign.
For instance, your company wants to produce 20% more leads within one month. You might resolve to tag bounced visitors from your top performing landing pages in lead generation. These visitors could increase your leads in just a short period.
Or there will be an instance too when your company needs a 5% sales increase, in this case, you might decide to tag pages for your top selling products.
Remarketing Tactics: Divide Your Remarketing Campaigns
The rule of thumb here is to avoid treating your site visitors in the same manner. It's critical that you segment your remarketing campaigns according to the needs and wants of the customers.
Find out how much time a single visitor spends on your site, what pages they visit and how many pages they view because these factors will give you insights on how you nurture or how aggressive you should be in your remarketing campaigns.
For every segmentation, you can make a multiple call-to-actions (CTA) for different sales funnel success. Monitor the conversion rates of your product and make workflow segments to lead your prospects towards a sale.
Remarketing Tactics: Bid More on Conversion Abandons and Shopping Cart
You will know when visitors are interested in your products and business if they will visit a certain landing page. It includes pages in lead generating such as webinars and ebook as well the bounced traffic from the shopping cart.
As soon as the visitors left, it's time to create reminders to the visitors why they need to come back to continue the conversion process.
Remarketing Tactics: Bid Less On  Non-converting and Home Page Visitors
Remarketing doesn't need to be expensive. As much as possible, lower your budget for bounced traffic of your homepage and other information pages. If the visitor is still standing on the checkout page in the sales funnel, you need to bring them back.
Use ad campaigns to landing pages with a gentle call to action to target your non-converting traffic. You can also use your information pages as well as your blogger engagement. Again, spend less on your early stage visitors to increase your ROI in remarketing.
Remarketing Tactics: Offer Coupons to Product Page Viewers or Repeat Visitors
Use discounts and coupons to incentivize a lost lead to return to your product page. A visitor who has clicked on an individual product page in your website is more likely to purchase an item.
Don't hesitate to offer discounts to your warm leads such as repeating visitor or frequent visitor. If someone clicks on your homepage, clicks the "about page" then flips through your product pages, you can remarket to the segmented list and offer a 25% discount on their first purchase.
When the potential customer sees your special offers that are especially for them, they have a higher probability to buy your product and convert into leads. In addition to sales and lead generation, you also boost your brand awareness and establish a good relationship with your customers and repeat customers.
Remarketing Tactics: Focus on Education and Contents
If you own a high traffic website, your business will benefit more if you use remarketing to increase your click rate for your landing pages that are non-lead generating. Your focal point should be to nurture the bounce rate to educate the visitors about your products, your business and how you can give solutions to their problems.
While your ultimate goal here is to generate leads, and of course, sales because these are the things that pay the advertising bills. However, driving interested consumers to your "free page" allows you to build brand awareness to greater heights and nourish the lost leads.
And by the time that these lost leads are ready to convert, you can expect more loyal customers and higher cost sale. You can even use a blogger outreach service to optimize your contents. It's a win-win situation for everyone!
Takeaway
Suffice to say, retargeting is a powerful tool that will help you leverage your existing site traffic with substantial results and relevant messages that place your brand on the top list of the consumers' minds.
Moreover, retargeting is also a valuable medium to turn your prospects into leads. If you're not yet doing a retargeting campaign, now is the best time to do it to avoid falling flat in the lead generation and feasible revenues.