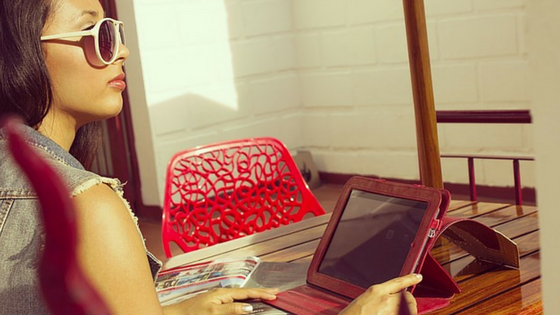 Hard to believe that 2017 is here and it is a start to a brand new year. With a new year, comes new opportunities and areas for success. With this in, we are taking the time to find new ways to grow and brand our business for success and we want you come along in our journey. How do you plan to grow your blog and business in the coming year?
We have some pretty effective ideas you can use.
Create a solid blog plan 
Every business big or small needs a successful business plan in order to succeed. No company ever went into business without a  plan. If you want to grow your blog and business in the coming year, it's time to create a solid plan. This plan should include what you are hoping to achieve for the short and long term plan in regards to your blog. You must also include the process you will take to achieve your goals and how long it will take you to get there.
Want the shortcut to social media success? Click Here


Don't get overwhelmed with the process of setting goals but you will need to create some goals in order to have a strong business foundation.
Here is a list of goals to consider:
Long term goals
Make $5000 per month
Build a community for my business
Out source work to VA as I expand
Increase website traffic to 100K per month
Short term goals 
Create 3 courses per year to achieve $5000 a month goal
Create 3 eBooks per year to be part of my monthly earning goals
Add Affiliate marketing and sponsored posts to my monthly goals
Start a Facebook group community and grow it to 250 per month in terms of members
Build an email list for my community in order to communicate
Hire VA as business grows- Possibly in June
Every month and every quarter, go through your goals to see how you are progressing. You may have to tweak or add to your goals as your business grows and evolves. Don't stress too much if your goals start to change. This just means you are working with what's best for your business as time goes by.
2. Be more consistent with your business
If you are not a consistent blogger, here is the time to become more consistent. If you really want to grow your blog and business for the coming year, then consistency should become your best friend. This should be done in all aspect of your business. What do we mean when we say you need to be more consistent? Here is my plan for my business.
Spend 2 hours a day promoting my business online (social media) and offline –typically in the morning
Blog 3 times a week – Monday, Wednesday and Fridays
Socialize and get to know my tribe on Facebook (Tuesday and Thursdays) for 1 hour
Send out one newsletter per week – Every Tuesdays
Find guest posting opportunities- Guest post once a month
Create new products every 3 months
Learn from industry experts once a week- Friday afternoons
I plan to stick to a schedule similar to this for the New Year. This is extremely important because my community will come to expect these things from me. This way when I do launch something, post a blog or send out a Newsletter, it's not going to dark universe with no one reading it? Ready to rock your business? Get planning!
3. Focus your blog and business to target your client
Another reason why some bloggers fail is because they are not focused with their business. If you are a lifestyle blogger and one day when I pop over to your blog and I see a parenting blog, I would be seriously confused! This happens a lot. This usually happens when you have no direction and poor planning is in effect. That is why you need to have a plan. If someone contacts you for a sponsored post and it doesn't fit with your niche, say no! Don't chase your current readers away by turning them away! Focus, find your why and know your niche!
4. Grow your email list for major success in the New Year
Every bloggers ultimate goal should be to build a strong and engaged email list. This one tool will be your ultimate key to success. Putting the effort from day one on building the list will only make it easy for you in the long run. If you are not already building an email list, stop everything right now and create a plan to grow the list.
The most recommended way of growing your email list is by creating content upgrades for each blog post. A content upgrade is when you add more value related to the post that your reader can download. It works best if it is directly related to the post. A great example would be a downloadable budget template for a blog that talked about ways to effectively budget your household income. If your reader is already engaged with the topic, they are more likely to download the free budget template.
Consider creating FREEBIES such as templates, free email courses and free eBooks that your readers can download by providing you with their email addresses. Aim to get at least 1000 email addresses collected to start.
Related: Free Weekly Social Media Planners (Done For You) 
5. Network with other bloggers in your niche
Want to make this your best year ever? Consider networking with other bloggers in your niche both offline and online if possible. This is a great way to learn from each other, grow your reaches and open amazing doors for opportunity on expansion. They are so many ways you can network and connect with others in your niche.
– Guest blogging for another blogger
– Invite a blogger to guest blog on your blog
– Host a webinar with another blogger (great way to grow your reach)
– Create a small Facebook group with 5 members to help boost each other and ask questions
– Do weekly skype meetings
– Meet monthly or every quarter to discuss progress and tips
What do you have plan this year to grow your blog and business in the coming year?