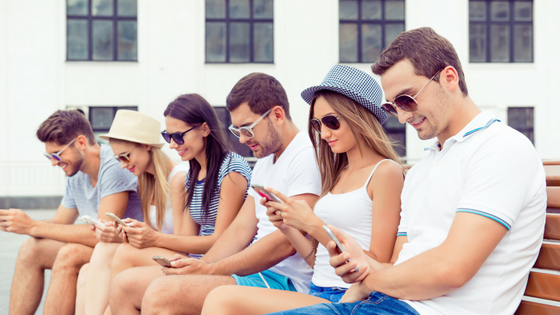 Social Media & Blog Campaigns
Crafting creative social media and blog campaigns isn't easy. You need the right mix of attention-grabbing images, compelling headlines and an idea that resonates with your audience. Oh, and you have to generate all of those elements within 24 hours.
Easy peasy, right?
The pressure of content marketing and on-the-spot creative generation is only getting bigger with every Google update. But it can be a tough burden to bear. And it's an even bigger candle to hold. Some days you feel like don Draper. Other days, you'd rather be the guy holding the "Mattress Sale" sign down the road.
So, how do you get out of the rut?
You need a consistent process for creativity. And, no, creativity and structure are not oxymoronic. You need a process that drives your KPIs, ensures ROI for every blog and social post and helps you keep the content marketing engine running.
In this post, I will walk you through everything you need to do to make that happen:
Step 1: Find Your 'Big Idea'
Any successful social media or blog campaign starts with a meaningful idea. It needs to resonate, right? It has to inspire your audience to take action. Now, you don't have to selling organic lotion or grass-fed beef, but you do need to get your customers excited to do business with you.
Not sure how to find your 'big idea'? Create it. That's what Steve Jobs did when he created a square device that holds thousands of songs in your pocket. A good idea doesn't have to be grandiose either. Think about Post-Its or the Pet Rock. Someone out there is still making a fortune from those big ideas.
However, your 'big idea' does need to be:
Memorable
Emotional/Inspiration
Interesting
The company Bottle Breacher got their 'big idea' to market their product, a bottle opener made from recycled bullets, by hiring veterans to manufacturer their product. Their 'big idea' was to give jobs back to their target market. Simple, but brilliant.
Maybe your big idea is to partner with complementary businesses through your social media and blog campaigns. Maybe it's to inspire your readers to provide user-generated content to lift each other up in their weight loss journey. Maybe it's as simple as providing weekly tips on how to cook healthy on a budget at home to sell your vegetable slicer.
No matter what your 'big idea' is, if it inspires your audience, it works!
Related: Best Ways on How to Promote Your Ecommerce Business in Just an Hour
Step 2: Use Your Analytics
You've posted 1 blog per month and 4 social posts. Now, who's actually reading your content?
The good news is that both Facebook and Google have built-in analytics platforms to help you find this information.
Facebook Analytics
Facebook provides powerful insights on the WHO & WHEN of who is reading and engaging with your content. Below you can see a full breakdown of demographic data by age, gender, country and device for one of our Social Media clients.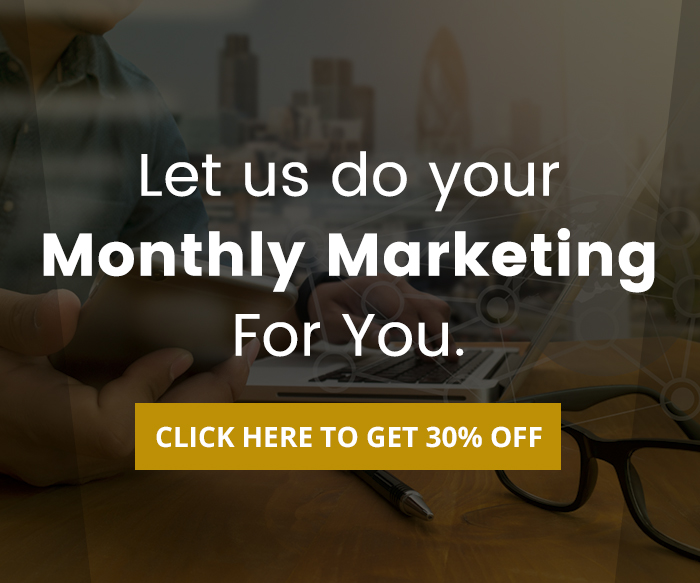 Google Analytics
Google Analytics might not have the same demographic data as Facebook; however, it will tell you exactly which page or blog post readers like best, as well as how long and what time they viewed each page. Want to know which source generates the most new views? Google tells you that too! You can compare organic traffic results with social media and paid ads results to see exactly which source is giving you the best return.
Step 3: Know Your Competition
Remember the phrase, "There's nothing new under the sun?" It's truer in marketing than ever. 95% of the time anything you are going to publish or promote will not be new – it's just your job to put a new angle on it.
Thankfully, the public nature of content marketing and social media makes competitive research very easy. Also, with tools like Buzzsumo and Spyfu you can keep your eyes on your competitors and the trends at the same time. Yes, keywords are important. But so is knowing what people are reading and what kind of content is getting the most shares.
Here's a snapshot of what the free version of Buzzsumo tells you about trending topics in the e-learning space.
Now that you know what's trending, you can peak at your competition's ranking keywords with the tool Spyfu to see what they are posting about.
Now, Make Your Next Social Media or Blog Campaign a Success!
Armed with the strategies and knowledge in this post, you'll never say "I just don't know what to write". You'll know what to write AND what to write to get results! Whether you're a small brand, new business or established operation looking to refresh your efforts, these strategies will help you give your content wings.