Are you a Female Founder looking for some inspiration from successful Female Founders who have paved the way? Early in my career while starting Marketing Solved & later, TASSI, I found tremendous inspiration by studying other successful Female Founders.
Below are 30 quotes from Female Founders that will inspire you, motivate you, and encourage you on your entrepreneurship journey. Remember to save these for when you need them.
30 Quotes From Female Founders To Inspire You
1. "My best successes came on the heels of failures." Barbara Corcoran,  Founder, The Corcoran Group
2. "People don't take opportunities because the timing is bad, the financial side unsecure. Too many people are overanalyzing. Sometimes you just have to go for it." Michelle Zatlyn, Co-founder of Cloudfare
3. "Don't ever lose sight of who you are and your own power." Sheila Johnson – Co-Founder BET
4. "Stop telling yourself you don't know what to do. Yes, you do. Listen to your intuition and trust yourself." – Kat Sullivan, Founder, Marketing Solved & TASSI
RELATED: 30 Business Quotes for Entrepreneurs  
5. "Success doesn't come from what you do occasionally.  It comes from what you do consistently." Marie Forleo, Entrepreneur, Writer and Philanthropist
6. "Think of discomfort as currency- it's the price you pay to learn some pretty crucial things." ― Lilly Singh, YouTuber
7. "If people are doubting how far you can go, go so far that you can't hear them anymore." Michele Ruiz, President and CEO of Ruiz Strategies
8. "We need to get women to the point where they aren't apologizing.  It is time to take ownership in our success." Tory Burch, CEO and Designer of Tory Burch
9. "I never dreamed about success.  I worked for it." Estee Lauder, Founder of Estee Lauder Cosmetics
We're practically giving away our best marketing strategies in Power Players….for as little as $9/month. Join us!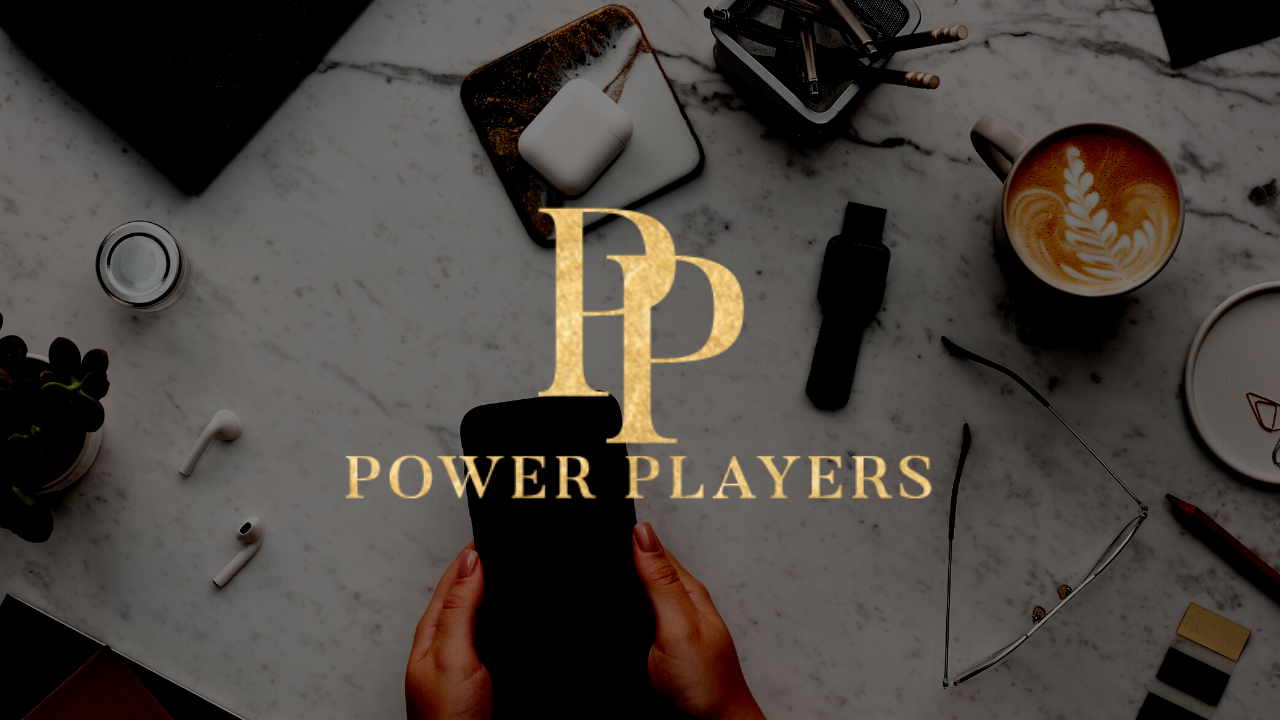 10. "If you are starting your own business, the best shortcut is to find a good mentor." Kim Kiyosaki, Entrepreneur, Author and Financial Educator
11. "Think like a queen.  A queen is not afraid to fail.  Failure is another steppingstone to greatness." Oprah Winfrey
12. "Don't limit yourself. Many people limit themselves to what they think they can do. You can go as far as your mind lets you. What you believe, remember, you can achieve." Mary Kay Ash, Founder, Mary Kay Cosmetics
13. Fearlessness is like a muscle. I know from my own life that the more I exercise it the more natural it becomes to not let my fears run me." – Arianna Huffington, Founder, Huffington Post
14. "The important thing is not being afraid to take a chance. Remember, the greatest failure is to not try. Once you find something you love to do, be the best at doing it." – Debbi Fields, Founder, Mrs. Fields Cookies
15. "The most courageous act is still to think for yourself. Aloud." – Coco Chanel, Founder, Chanel
16. "Its important to ask for help…and its also important to ask for what you think you deserve." Ankiti Bose, Co-Founder, Zilingo
17. "There should be any shame in the struggle of doing what you love." – Jen Gotch, Founder, Shop Bando
18. "Don't ever give anyone more energy than you are giving yourself." Myliek Teele, Founder, Curlbox
19. "Be creative, not perfect." — Whitney Wolfe, Founder, Bumble
RELATED: 25 Quotes from Female Entrepreneurs to Empower, Motivate, and Inspire You
20. "I learned to push the envelope when it comes to asking questions or making requests. And if you hear 'that's not possible,' then to ask 'what is possible,' instead of just saying thank you and leaving." — Emily Weiss, Founder, Glossier
21. "Just start. Don't worry if you don't have all the answers yet." Alli Webb – Founder, Dry Bar
22. "All you need is one person to say yes to an idea." – Joy Mangano, Miracle Mop Inventor
23. "You have to be brutally honest with yourself and understand your strengths and weaknesses." – Jessica Alba, Founder, The Honest Company
24. "I don't have anything to prove anymore. What people think of me is not my business. Jessica Simpson, Founder, Jessica Simpson Brand
25. "I'm an Entrepreneur. Ambitious is my middle name." – Kim Kardashian
26. "It's about keeping the daydreaming and vision going." – Mimi Ikonn, Co-Founder, Luxy Hair
27. "Fear is a mindset, and so is the will to succeed."  – Bethenny Frankel, Founder Skinny Girl
28. "Evaluate yourself consistently to make sure you're in the right role in your company. As the business of your business changes, you must adapt." – Janice Bryant Howroy, Founder, ActOne Group of Companies
29. "If you want to change this world, this community that we all live in, then get up and do it. And just start something."
Anne Wojcicki, Founder, 23 & Me
30. "Keep your eye on the prize. An inch toward the bigger goal can actually be a massive step forward." Jen Rubio, Co-Founder, Away Luggage
Interested in more quotes? Try these…
Top 17 Business Quotes from Self Made Millionaires & Billionaires
25 Quotes from Female Entrepreneurs to Empower, Motivate, and Inspire You
30 Business Quotes For Entrepreneurs