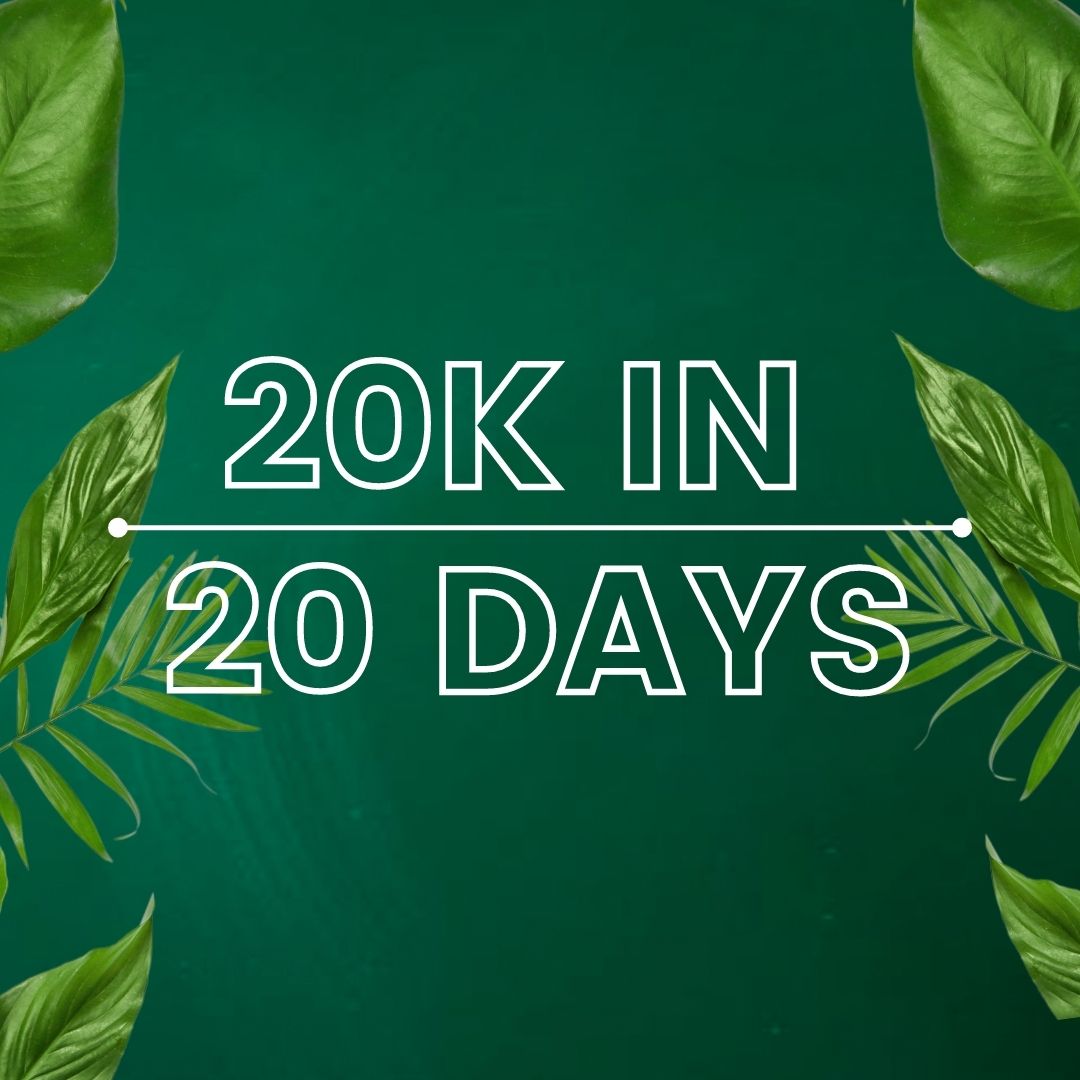 Let me show you the EXACT steps we took to hit 20k in 20 days.
You'll see EXACTLY how we:
You'll learn PROVEN strategies showing you how to make 20k in 20 Days
You have access to our entire email marketing campaigns to see how we grew our email list by 3,000 subscribers
Copy our promotional schedule that grew our social media by 4,000 fans for your business
You can even steal the Sales Copy for inspiration
See ALL of our ADVERTISING CAMPAIGNS & FUNNELS – inside and out…While spending LESS than $300 in ads.
This is one of our most popular trainings to jumpstart your way to earning more revenue.
Includes These 6 BONUSES: 
20k in 20 Days Resource Guide & Workbook
Goal Sheet
SWIPE: Marketing Solved Promotional Emails
BONUS: Social Media Branding Guide
BONUS: Find Your Idea Target Audience Workbook
BONUS: Creating Your Social Media Strategy
BONUS: Create Content That Sells Guide
Get Instant Access to 20k in 20 Days… Or Become a Monthly Member and Unlock Our Entire Library of 90+ Masterclasses!