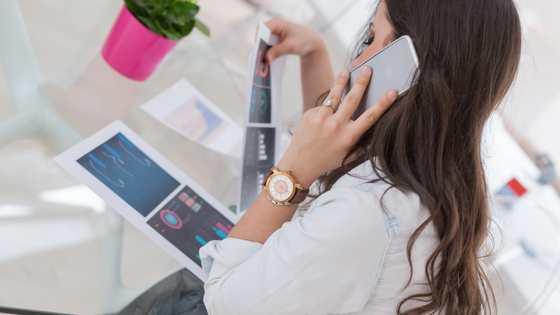 Everyone dreams of getting a signifiant income and being able to relax, sit back and watch as their business earn a large profit. Unfortunately, it happens rarely, because the fact of life is that work takes a lot of time and there's no more time for relaxing.
Many entrepreneurs are surprised at how much time it takes to manage a business and to get it started. It might be because the Internet made it easier to establish a business, but maintaining a successful business takes work.
Nevertheless, spending even a short amount of time on your business can deliver a consistent revenue stream. It is possible to commit just one hour a day and establish a successful business. However, you have to do the right things, otherwise, you will just be wasting your time.
Produce and share content that takes 20 minutes
This step comes with a little bit of a warning. The issue here is that long content could take more than twenty minutes to produce. If you can write a high-quality article with 3,000 words in 20 minutes, then do it! But for most people, that won't be the case.
Related: Simple Tricks to Enhance the Customer Service Experience for Online Buyers
It might seem like this will take a long time, but there's a secret for getting it done. You want to have a backlog of content, used with an editorial calendar to manage it quickly, and easily.
Here is a quick set up:
Set up your editorial calendar
Build your backlog of content
Do your research.
Write it well and keep it simple
Share your content across all mediums
At first, this might seem like a lot to do in just 20 minutes but the key is to practice. Even if the first article takes you 40 minutes, continue to work on this strategy until you can execute in 20 minutes. Once you acquire the skill, you'll be able to create quality content quickly!
After you spend your 20 minutes creating content, continuing doing as much building your backlog as you can. This will help you in the following weeks.
Spread the Word by Building Links for 15 Minutes

This step is where you will be doing some more hands-on marketing through promoting your content. The objective is to communicate your value and share your product or service to millions of potential customers.
To reach those millions of potential clients, you need to use backlinks. Backlinks are an essential part of any good strategy for SEO. Promoting your e-commerce business will including a highly targeted strategy for building your backlinks.
One of the excellent ways to build an optimized backlink strategy is to imitate what other marketers are doing. Creating good backlinks is a vital part of advertising your e-commerce. You'll want to start combining with with social media marketing.
Strategic Social Media Marketing for 15 Minutes
If you have experience with online marketing,  you might already be working with some of the large social networks like Facebook, Instagram, and Twitter. Believe it or not, some businesses fail with this task and end up with a low return on investment because they don't focus on their social media marketing strategies.
While you don't have to have be active every day on each profile, it's recommended that you secure accounts on all of the major networks.  In addition to the most popular: Facebook, Instagram, and Twitter, consider creating accounts on some of these social networks:
YouTube
Snapchat
Periscope
Google+
LinkedIn
Reddit
Pinterest
You'd be surprised how much you can improve your search results just by having a presence on each of these major networks.
Public Relations for 10 minutes
Many people might think that getting a publicity is a complicated or mystical thing, it's not. Another myth is you have to be a Public Relations expert to produce a high quality press release and get public exposure. You don't, but here's a few things to keep in mind.
Write a good press release – Write it like you would want to read it. Keep it engaging. Research other press releases and use them as inspiration. Don't copy them but learn from their flow and structure.  After some time and practice, you will eventually find your own style. Send this out to the appropriate outlets to generate some interest and exposure for your business.
Send your product out for reviews. Approach bloggers or influencers and see if they would be interested in reviewing your product and writing about it. You'd be surprised how powerful this strategy can be in generating exposure and more revenue for your product.
Takeaway
If you could write one piece of content, publish on social media, and do some public outreach for your product every day in just one hour, you would be doing an excellent job. It might sound crazy, but it's true. The objective here is to maximize your time with a high quality, highly targeted strategy that maximizes your results.
A lot of businesses fail, and many entrepreneurs get burned out because they work too hard and struggle with time. Always keep in mind, that you own your business, and your business does not own you.
Iman Bahrani is a writer and the CEO of Searchical SEO- Gold Coast