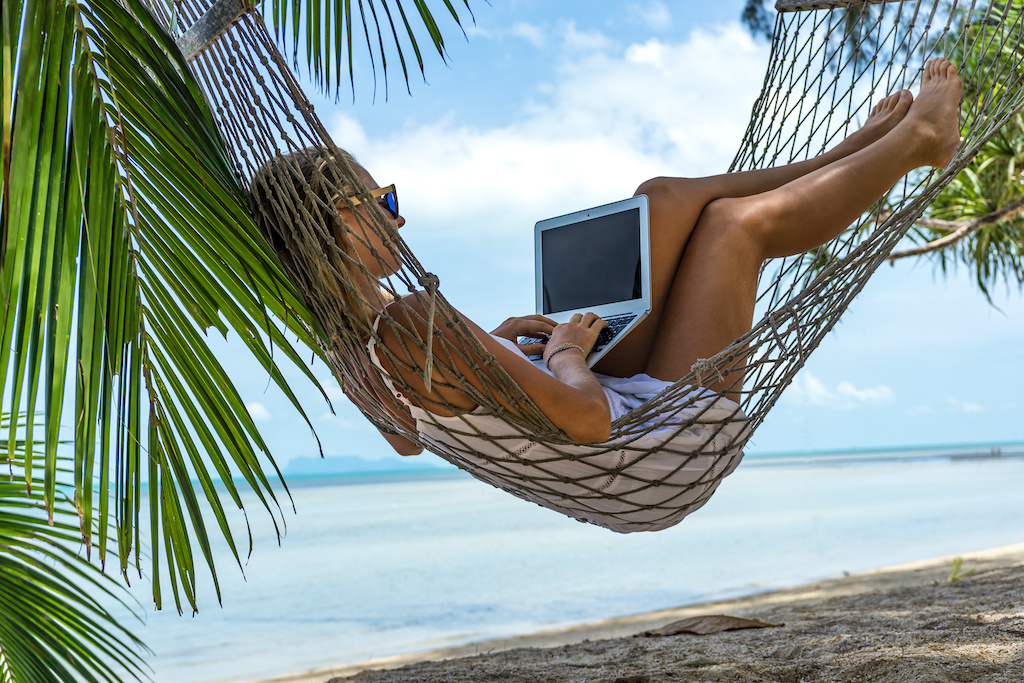 Looking for some ideas to help your small business with marketing? There's never been a better time to ramp up your social media and marketing. Over the last few years we've shared HUNDREDS of free marketing strategies and right now, small businesses NEED help with their online marketing. To keep it easy for you, we pulled some of our best marketing strategies, tips, hacks, printable, guides and more and put them in one easy to save article.
Whether you need help with Facebook Marketing, Pinterest Marketing (My FAV!), Social Media Automation, Email Marketing, Lead Generation, Advertising…you'll find insights you can use right now!
Be sure you join our Facebook group for small business owners! There's hundreds of free marketing strategies and an incredible community. 
If you are a small business who needs help Marketing – Below you will find 77 Marketing & Social Media Tips, Hacks, Free Guides, Printables, Videos + More
Hacks:
How to Get More Facebook Likes For Free
This is a brilliant and simple way to invite people to like your page.
How to Laser Target Your Facebook Page Posts:
You can target each individual post you share on your Facebook page to maximize your reach and engagement.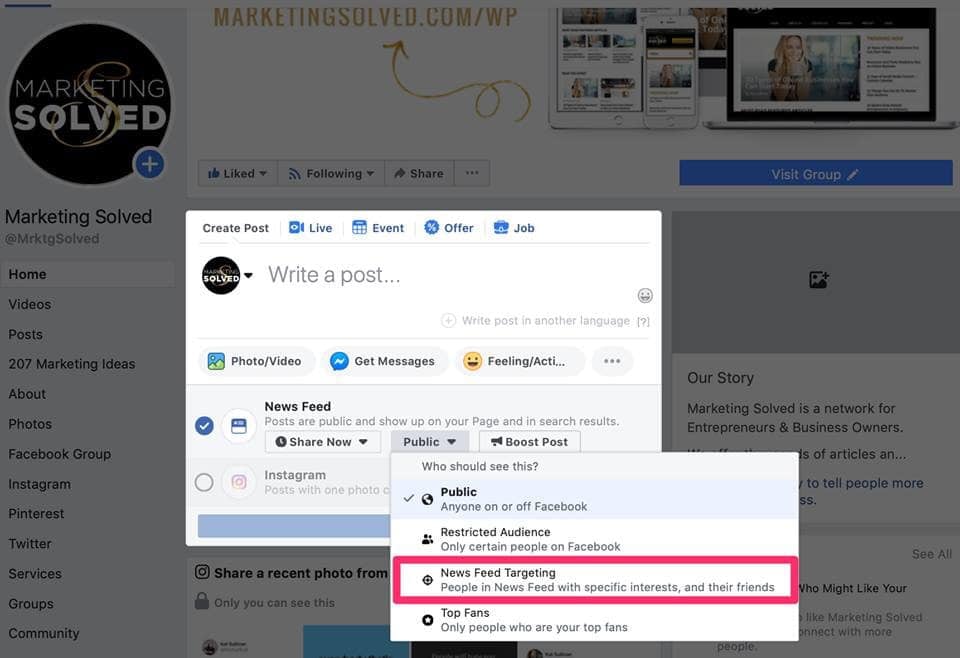 This helps you be more specific with what you're sharing.
You can choose age, gender, interests, location, and more.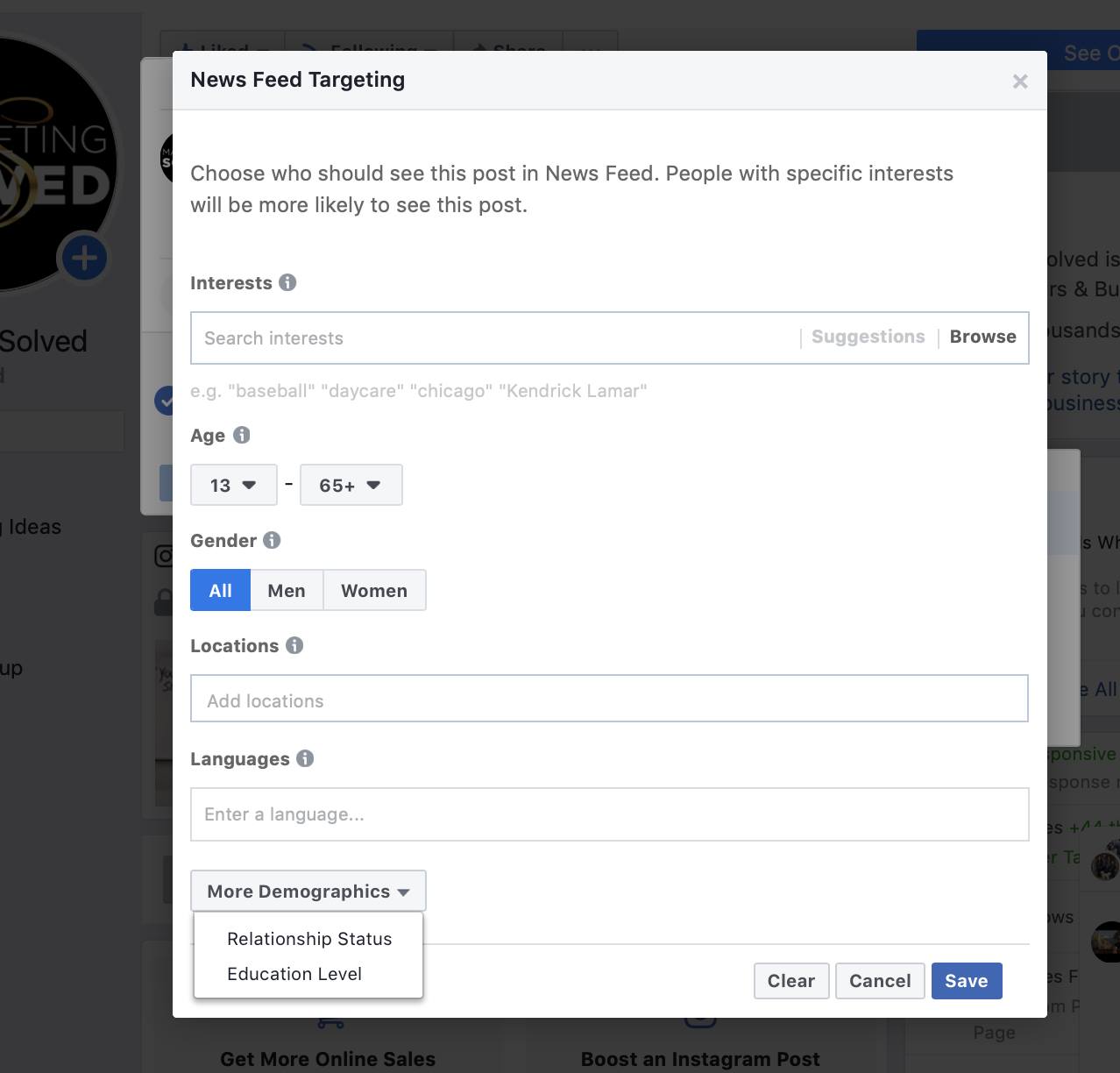 I've used this when posting things that are specific to women and it always performs well.
NOTES:

This function is available on your DESKTOP.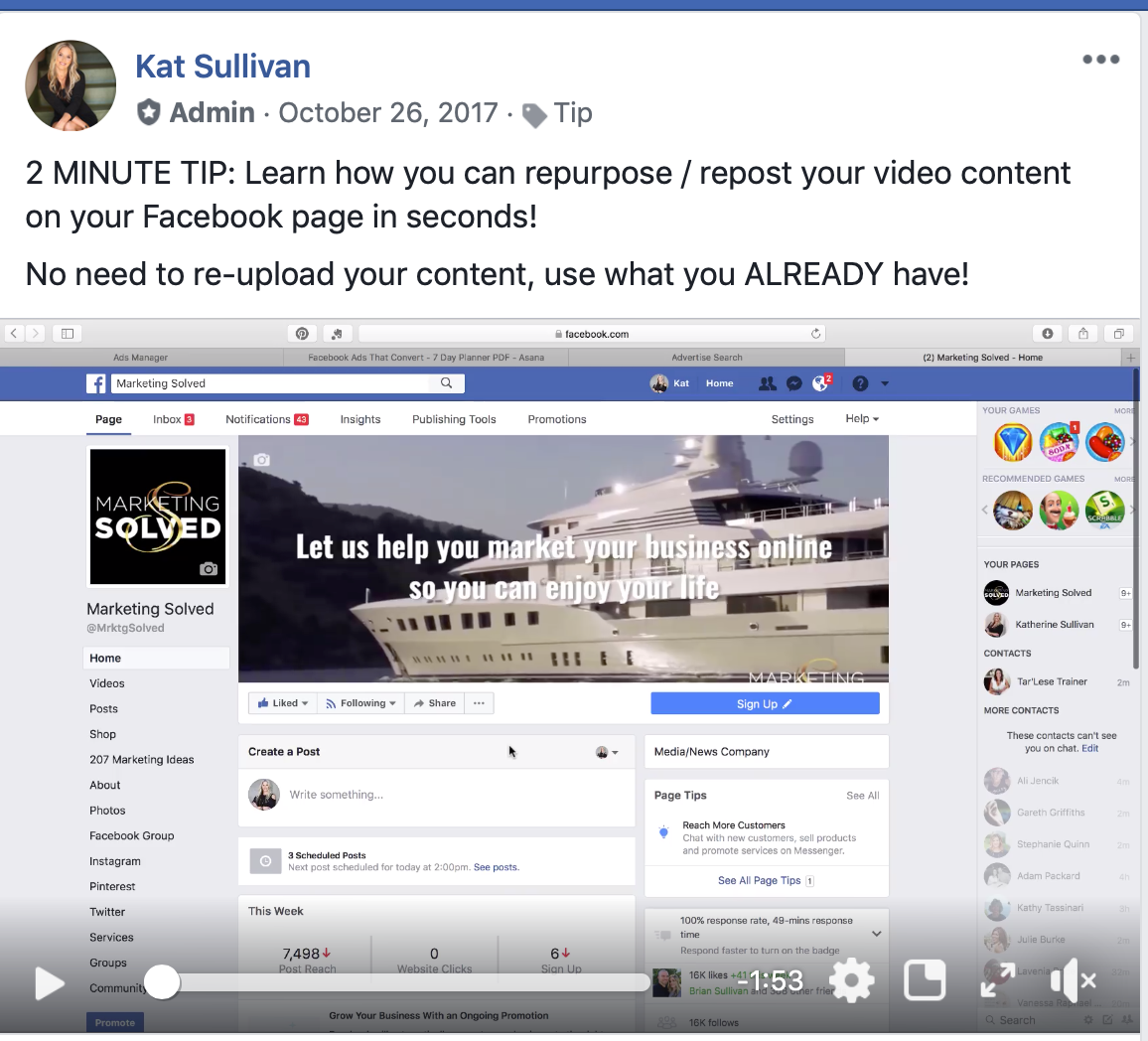 Hashtags on Instagram: HACK
When you want to add your hashtags into your post description (or like I do, in a comment) – it can be a pain to type out 20 + hashtags? #AmIRight?
So….you could write up all your hashtags in your notepad and copy and paste them -OR-
Do what I just learned, create a keyboard shortcut so you can type in one simple "shortcut" and it pastes ALL your hashtags.
On your iPhone go to > Settings > General > Keyboard > Shortcuts.
Upper right corner click the "+" sign and select your "shortcut" (small word to type in) and your "phrase" which can be your group of hashtags.
A Simple Trick to Overcome the "Too Expensive" Objective
FREE GUIDES & PRINTABLES
Need a FREE Social Media Strategy? Download Here: 
https://www.marketingsolved.com/FreeSocialMediaStrategy/
Free Instagram, Facebook, & Twitter Printable Planner. Download Here:
https://www.marketingsolved.com/DFYWeeklyPlanners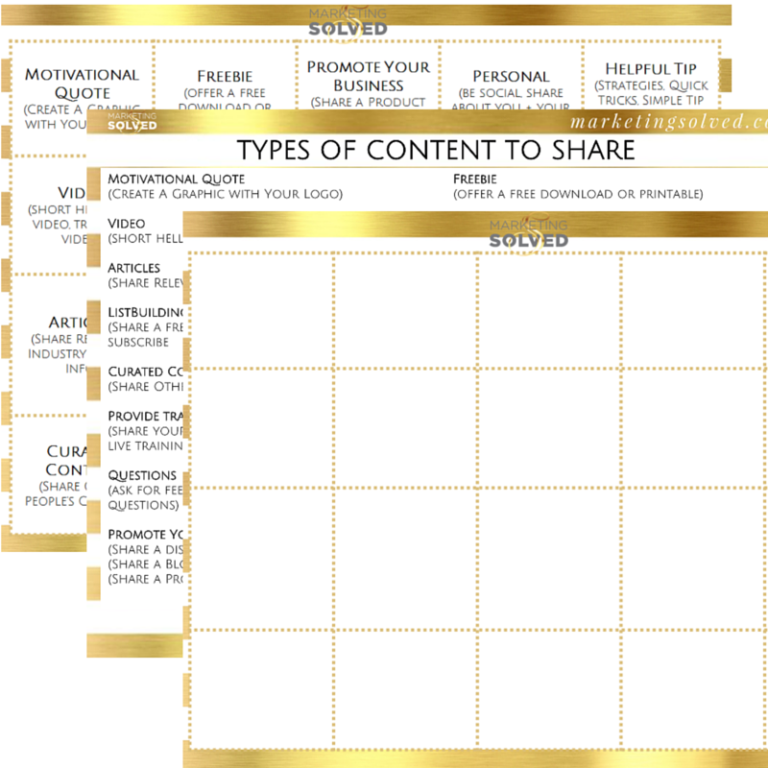 20 Types of Content to Share on Social Media (+ SWIPE CALENDAR) 
https://www.marketingsolved.com/20-types-of-content-to-share-on-social-media/
Grab this Welcome Pack of Marketing Resources, includes statuses, checklist, and online graphics guide & more. Download Here:
https://www.marketingsolved.com/wp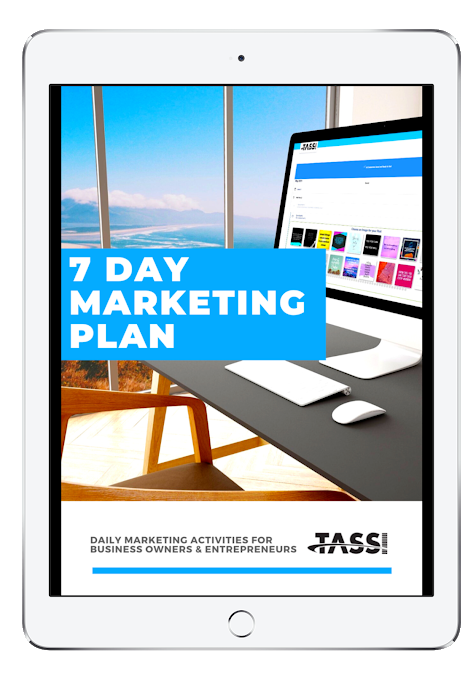 This 7 Day Marketing Plan tells you EVERYTHING You Need to do for an entire week's worth of marketing. Download Here:
https://www.marketingsolved.com/7DayMarketingPlan
Need some Marketing Ideas? Here's 207! Download Here: 
https://www.marketingsolved.com/Ideas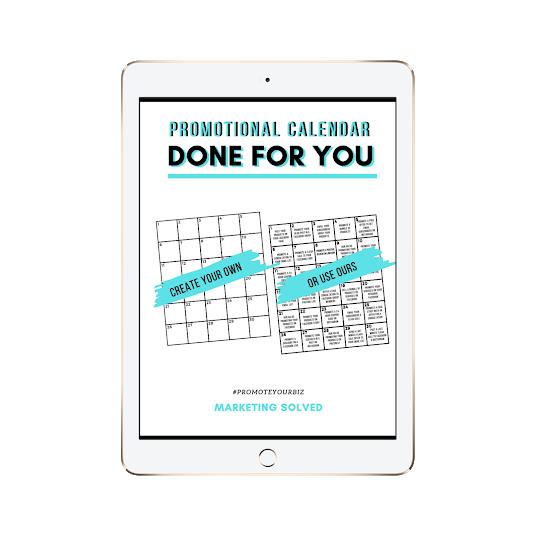 Done For You Promotional Planner. Download Here: 
https://www.marketingsolved.com/promotionalcalendar
31 Days of Social Media Content + Content Calendar
https://www.marketingsolved.com/31-days-of-social-media-content/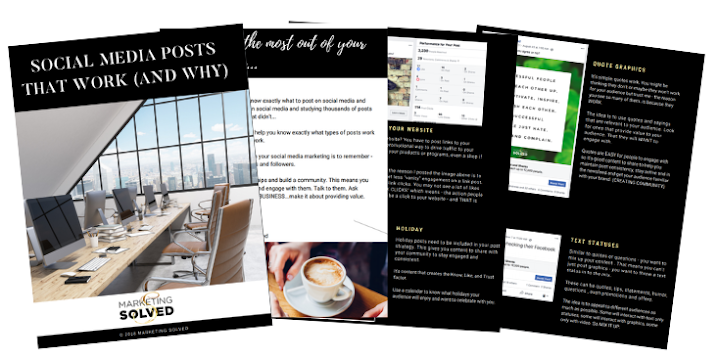 Social Media Post Types & WHY They Work 
https://www.marketingsolved.com/SocialMediaPostTypes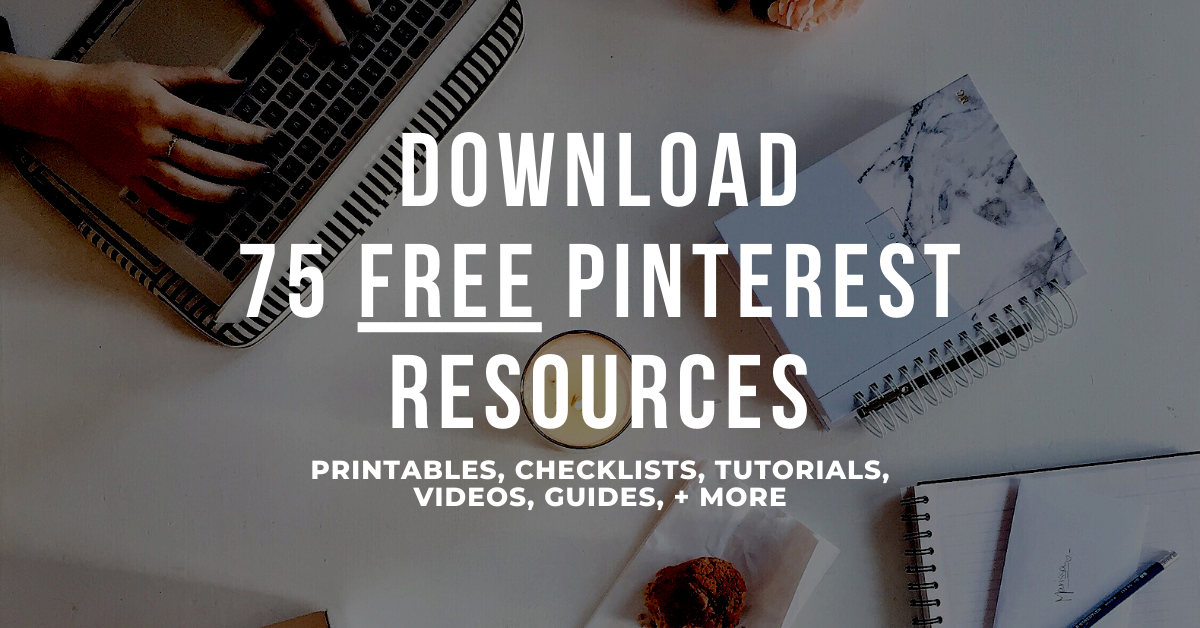 75 Pinterest Resources
https://marketingsolved.lpages.co/25-places-youre-missing-leads/

1 Page Social Media Strategy
https://www.marketingsolved.com/gosocialstrategy
Social Media Articles:
Marketing Articles:
Videos:
15 Ways to Get More Facebook Likes:


4 Ways to Get More Leads In Your Business:


8 Social Media Hacks to Boost Your Engagement:


Online Marketing…On A Budget:
Killer 2020 Social Media Strategies:

How to Rank #1 on Pinterest:

How to Grow Your Social Media Following:

10 Insanely Useful Sales Tips:

Instagram Marketing 101 Tutorial:

Marketing Hacks You Can Steal To Generate More Sales:

The TRUTH About Making an Impact on Social Media:

How to Reduce Overwhelm In Your Business:

How to Get More Sh*t Done In Your Business:

How to Use Social Media for MICROBLOGGING:

How to Promote Your Business Every Day WITHOUT Annoying Your Audience:

How to Manage Your Social Media in 1 Hour A MONTH!:

How to Accelerate Your Business – Lessons Learned:

How to Repurpose Tweets for Instagram Posts:

Build Your Business Using ONLY Social Media:

Instagram Stories Training, Pinterest Marketing & Facebook Ads:

If you found this helpful, please give it a share so your fellow business owner friends who may need help with their marketing during the coronavirus crisis as well.