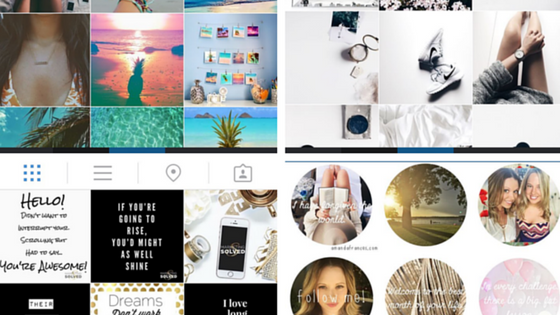 Instagram is one of the fastest growing social networks, and for good reason! It's visual, it's easy to engage, it's a great way to express your brand, and people are flocking to the network for inspiration. While the number of users is staggering, as a business owner, setting yourself apart is becoming increasingly hard.
While you're here, Grab these FREE Weekly Social Media Planners! 

If you want to stand out on Instagram, you need to do something different. These 7 Instagram accounts stand out in the newsfeed because they're visually appealing and draw users in.
Instagram Marketing Tip – Take time to think out your Instagram strategy. Review these accounts below and come up with an Instagram marketing strategy that represents your brand, adds your unique value, and markets your business the right way. 
Let's take a look at these Instagram accounts that really stand out.
1)  Marketing Solved – Ok ok, little shameless plug here. When creating the Marketing Solved Instagram account, Instagram expert, Tar'Lese Rideaux and I sat down and really talked about the way we wanted the account to be presented. We went with the checkerboard pattern, alternating black and white background, mixed in with gold foil and styled stock photography that matches the marketing solved brand.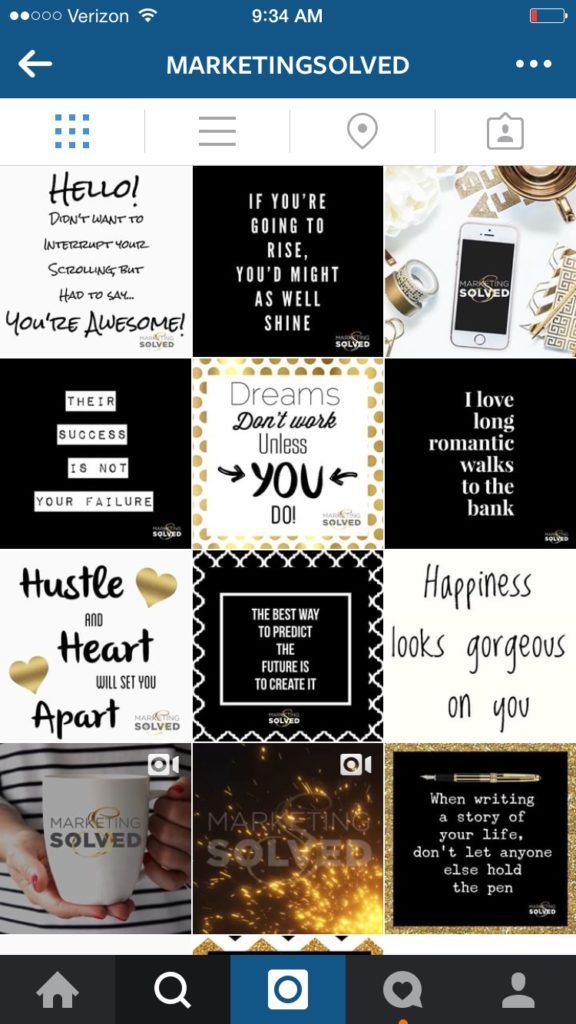 READ NEXT: 25 Instagram Stories You Should Be Creating + Content Ideas & Examples
2) BossBabe – BossBabe has made record moves on social media with their signature images and checkerboard feed. The images alternate between custom inspirational quotes and images with a dark overlay and text. This branding is well thought out and the results speak for themselves.
3) Pineapple.PR – Pineapple PR uses the Pineapple theme that reinforces their strong Pineapple brand. They curate and post native pineapple themed images with tropical colors.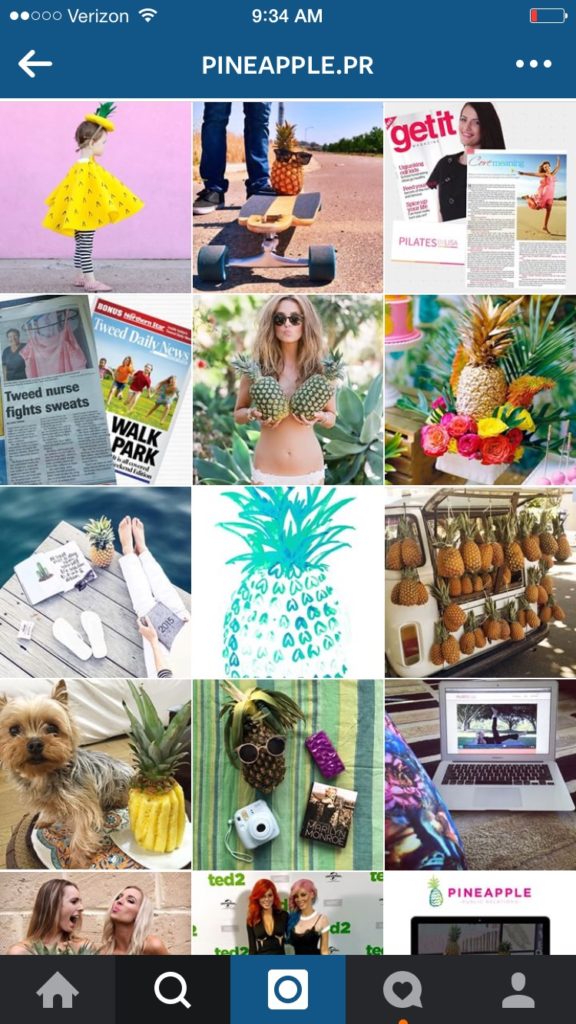 4) KatGaskin (Salty Pineapple) – Speaking of Pineapples, this is one of my FAV Instagram accounts. Kat branded with a tropical theme, gorgeous photography, and a lot of pastels. She also uses colorful filters to enhance the already beautiful images she posts.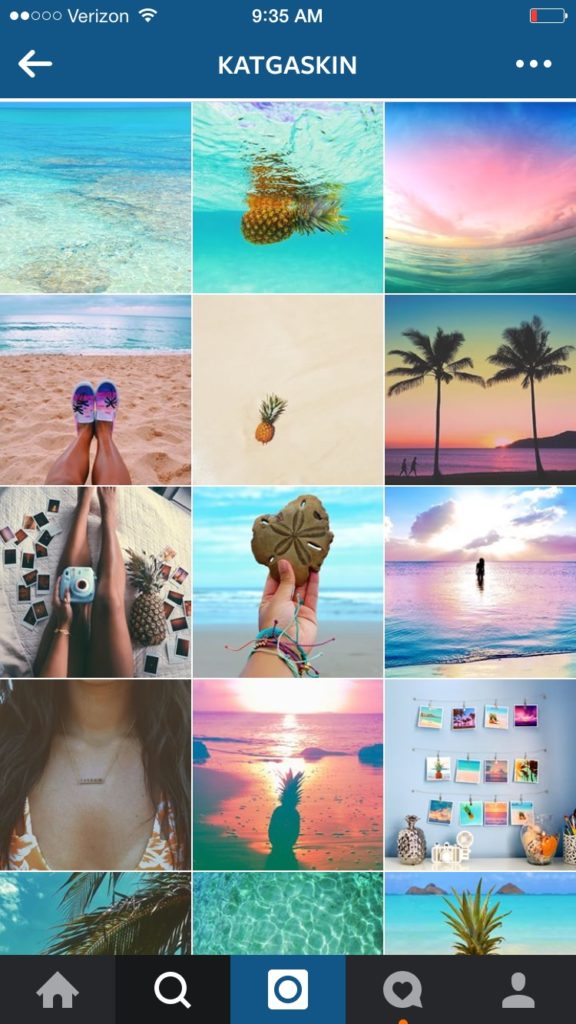 5) Oh.SoPretty – Here is a great example of how simple can really stand out. Although, there is not a lot of color, you see the mix of whites and blacks with pops of color brings a modern and artistic element to Instagram. It's a breath of fresh air in the cluttered Instagram feed.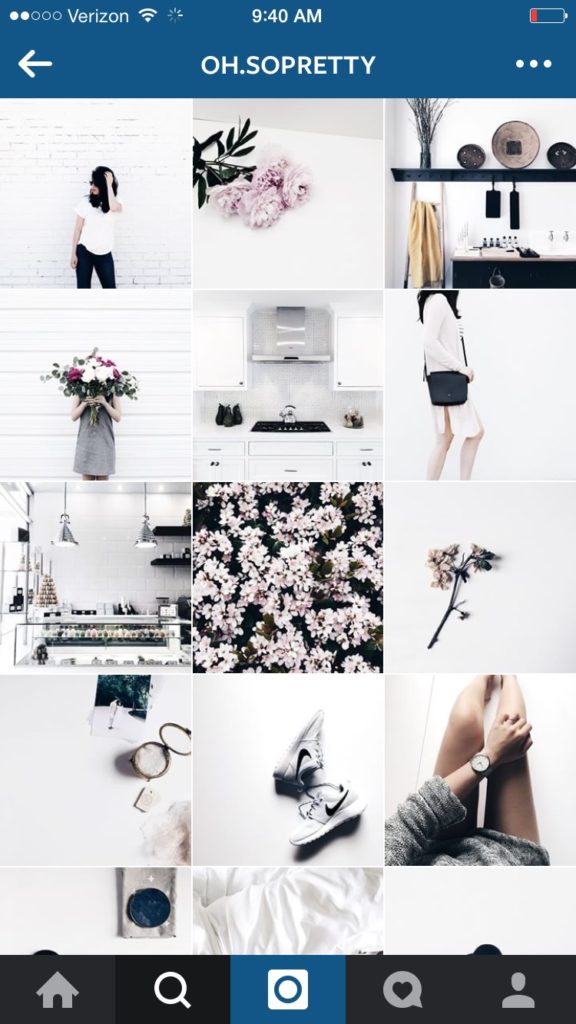 6) Tenley Molzahn – This bachelorette babe uses frames to make her account stand out. Using apps like "Afterlight" allow you to add white frames to your images which can create spacing around each picture.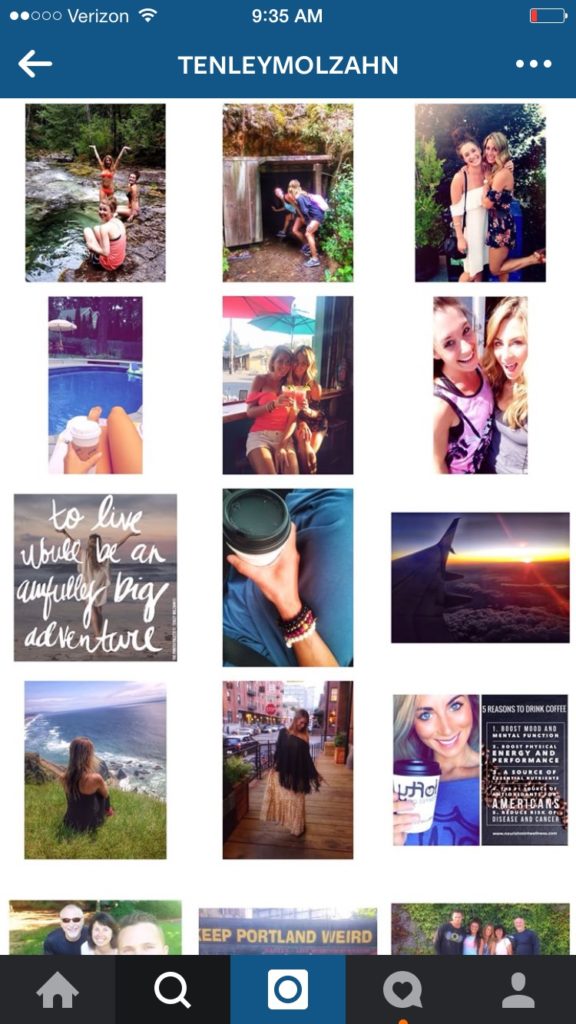 7) xoAmandaFrances – Here's another brilliant way to use frames. Adding the circle frame to her images REALLY helps her account stand out on Instagram. Very few people are sharing circle shaped images so this is eye catching and unique. A GREAT marketing strategy to use on Instagram.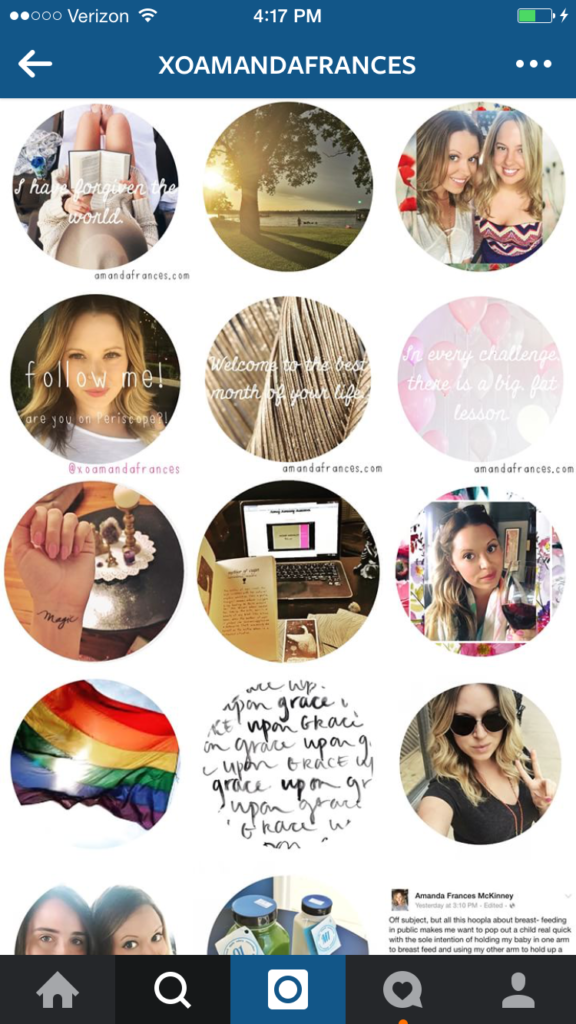 Want the shortcut to social media success? Click Here