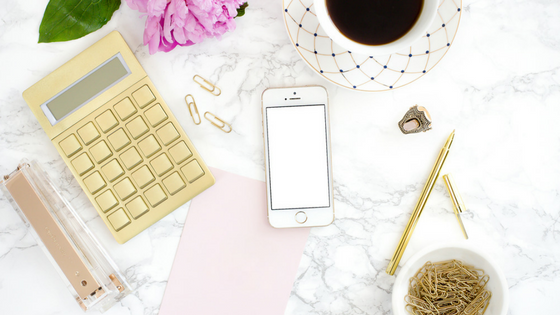 Facebook advertising is one of the most effective forms of advertising on the market. We say effective for a few reasons.
As Facebook nears the 2 billion user mark, it's become crystal clear that no matter what your business is, your ideal target market is spending time on Facebook. This is great news for marketers and business owners.
Gone are the days where you had to mass advertise to a generic population with hopes that a few people are interested in your offer. We now have the capabilities to put our marketing message directly in front of the customers we want to reach.
This type of advertising is much friendlier to an advertising budget, provides much greater results, and most importantly, provides a measurable ROI.
Now that you see the benefits to Facebook Advertising, let's explore 6 ways you can maximize Facebook advertising to reach your future clients.
1) Demographics – The first option when targeting your audience on Facebook is to get crystal clear on their demographics. Choose exactly who you want to reach by geo-targeting or customizing the location. Then you can select the preferred age, gender, and language.
You can even target your audience further by selecting More Demographics. This provides an immense amount of detailed targeting including name of employer, relationship status, financial net worth, and more. These options alone give you a strong foundation for your advertising.
2) Precise Interests – With Precise Interest targeting, you can choose to place your advertisement in front of an audience that likes a specific topic, OR even a specific Facebook page. This is where you can really grow your business. By determining specific topics or a pages audience to advertise to, your chances for engagement and attraction are even higher than general demographics.
For example, if you are an interior designer, you can choose to advertise to people who like the Facebook page "Houzz." Since you know people who like the page "Houzz" are interested in interior design, they are more likely to take action on your advertisement. Facebook will also provide you with suggested pages or interests to target based on what precise interests you've input. This opens the door to a much wider audience of potential new fans and clients.
3) Website Visitors –  Have you ever wanted to advertise to people who have already been to your website? Well, you're in luck because Facebook can do just that. This is a great way to increase your visibility to people who have already shown an interest in your business. Facebook offers you the option to create custom audiences that allows you to put your advertisement directly in front of people who have been to your website. This retargeting technique is highly effective and provides an excellent opportunity with conversions.
4) Mobile Users – With 745 million people checking Facebook from their mobile devices, being able to target them directly is unbeatable. You can choose whether you want to target people on desktops only, target mobile users only, or target both together. We recommend you test your advertising and run some ads directly to mobile devices. You might be surprised at your results.
5) Email Subscribers – If you're already signing people up to your email list and utilizing email marketing, now is the time to use Facebook to advertise to them as well. You can specifically upload your email list to Facebook and advertise directly to your subscribers. Since people on your email list are more likely to be familiar with your business, they're more likely to engage with you and purchase your products or services.
6) Lookalike Audiences – Facebook describes lookalike audiences as:  "Lookalike Audience that targets people who are similar to your Custom Audience list. Lookalike audiences help you reach people who are similar to your current customers for fan acquisition, site registration, off-Facebook purchases, coupon claims and brand awareness."
What they do is take your custom audience (for example: email subscribers or website visitors) and they create an audience that is a "lookalike audience" that you can serve your ad to. This is another great form of targeting as it allows you to expand your message to an audience you may have not been able to target using the prior parameters.
As Facebook Advertising continues to grow, we know it can be overwhelming. However, the results you can achieve can literally make your business an even larger success.