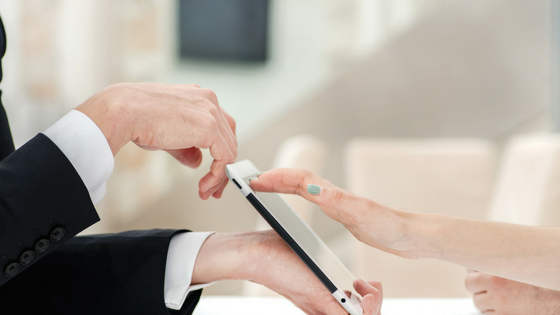 Opt in's are the gateway to your email list so it's pretty important that these are high quality and attractive to get people to actually SUBSCRIBE. What's great about opt-in's is that they are totally customizable AND there are a variety of different types of opt ins that produce significant results.
There's no hard rule on what your opt in needs to look like or have. What I can tell you, is the more deliberate your opt in, the more people will subscribe. What I mean by deliberate is that there is an intentional design or intentional ad copy that speaks directly to your target market in a way that there's no way they can walk away without subscribing.
Related: 25 Non Spammy Places to List Your Email Opt In to Grow Your Subscribers Quickly 
The best way to get started with the perfect opt in is to peek at what the pro's are already doing. I've done a bit of research and have a few opt in crushes that I'm excited to share with you!
Here are 6 Examples of Brilliant Opt Ins to Grow Your Email List
1) My first favorite is The Betty Rocker. I just love how intentional this opt in is. She has turned her home page into a giant branded opt in. Her opt in is above the fold, meaning you see it before you have to scroll down. You can see that she offers a large value incentive, a FREE 30 Day Body Weight Challenge, and she's used the call to action "Sign Up Now" with an arrow directing people to opt in. Hands down LOVE this opt in.
2) Next up, Entrepreneur on Fire. They are clever in using a welcome gate as their opt in. They turned their home page into an opt in using a high value offer to their inclusive "Fire Nation" with tools, resources and more. This ensures that every single visitor that goes to this website has the offer to opt in and that is a great way to build your email list quickly!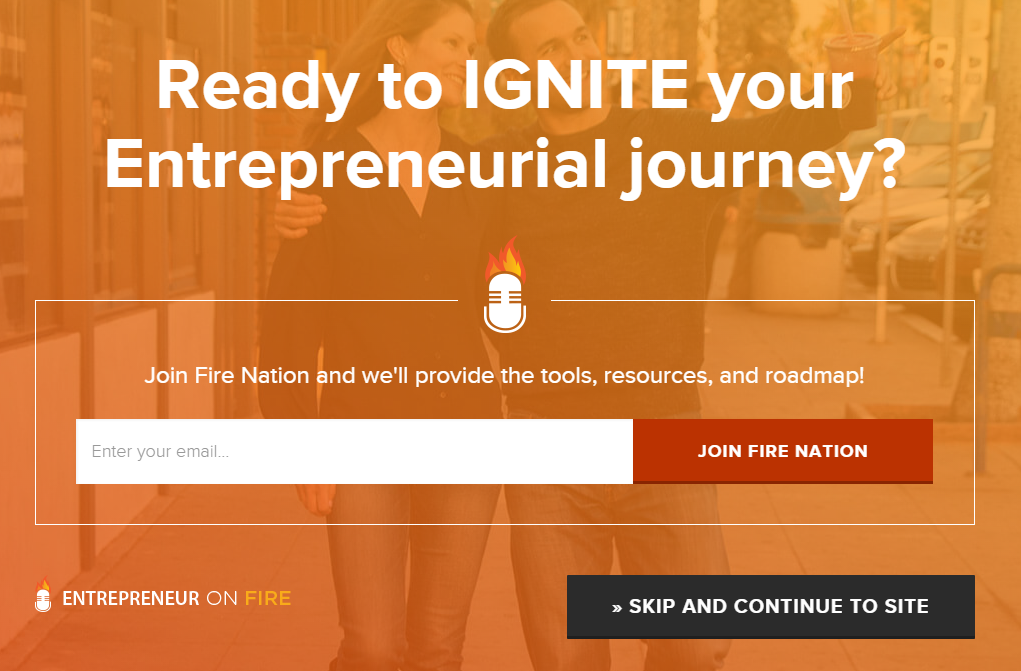 3) Smart Passive Income with Pat Flynn. He is brilliant in that he lists the amount of subscribers on his list. This is helpful as it creates an allure to people who want to be a part of something. With 75k subscribers, he certainly has proof that his content is loved by many people! Very enticing for new visitors to his website.

4) We have Dale Partridge. I love the simplicity of his opt in and it speaks directly to his visitors. He keeps the call to action simple and centered directly around his core message "Get The Daily Positive – A positive thought in the morning could change your whole day."

5) Another one of my brand crushes, Nikki Elledge Brown. Do you just love her website? This is her home page and she keeps it simple, centered around her brand, with a BRILLIANT opt in: Ready to Attract Your Dream Clients? Click Here! Who could  say no to that? Of course you want to attract your dream clients. Love love love!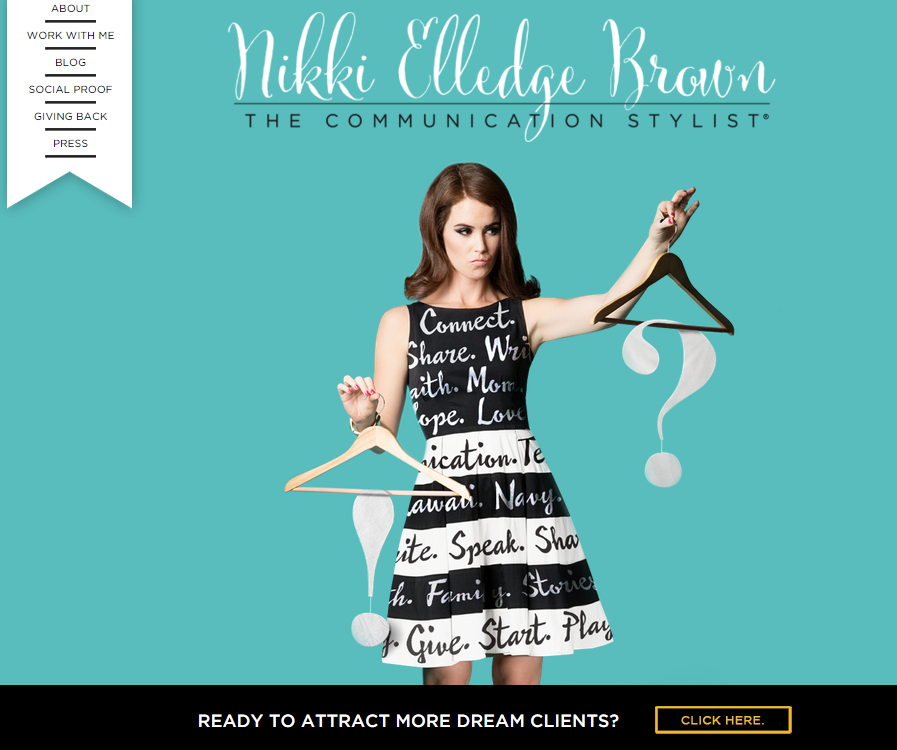 6) My final favorite opt in, Derek Halpern of Social Triggers. I've learned a lot from being  a subscriber of Derek's and he is the master at email marketing. His opt in in deliberate and seamless with his branding. He makes a bold statement using the word "FREE" and includes examples of what he sends to his subscribers. I haven't seen another opt in like this and I think it's clever to give people a taste of what they're getting from you. I also like how he didn't use the traditional rectangle opt in box and instead added a different shape which draws visitors in. This one might be my favorite 🙂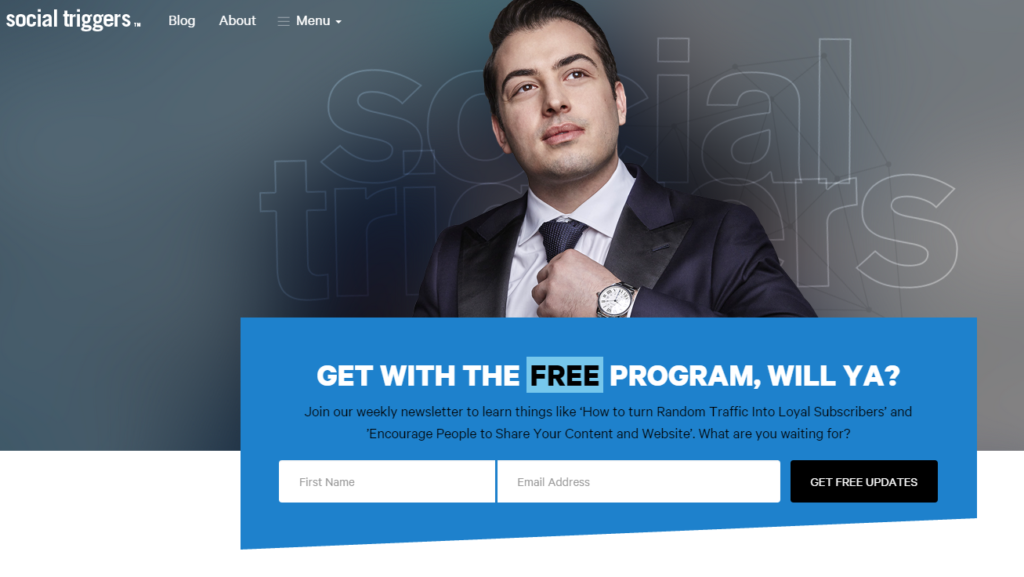 There you have 6 Brilliant Opt In examples to help grow your email list quickly! Which one did you like the best? Let me know in the comments 🙂