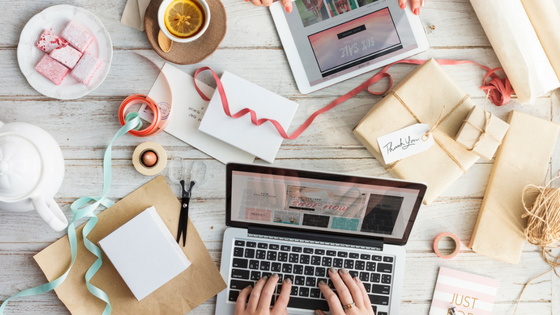 We all know that person.
The one who has it all: the dog, the house, the perfect significant other, the website they created themselves.
You, on the other hand, are nothing like that person.
When you finally decide that it is about time to get your act together, that this is the year to achieve your goals, and that that website you have been dreaming about for months on end will finally be launched, there always seems to be something that holds you back.
That is, until now.
I am going to break down the 5 main reasons why you failed at creating your own website before, and how you can get past them. Get excited because your time has finally arrived.
1. You did not know what platform to use
WordPress, Squarespace, Weebly, Wix, Moonfruit… my oh my! With so many options, which one should you choose? Given that you are an entrepreneur or small business owner, and should focus on other matters at hand, let's automatically delete anything that is too technical or involves coding. When selecting a do-it-yourself platform to use, you should pay attention to its ease-of-use, customization options, overall cost, customer service responsiveness time and popularity.
Based on these criteria, I chose Wix as my website-creation platform. Why? Because it's affordable and has a simple drag-and-drop editor, while still providing robust and feature-full solutions. Insider secret: by using Wix, not only did I manage to create a website myself, but also reduced costs by 80%. Is that reason enough for you?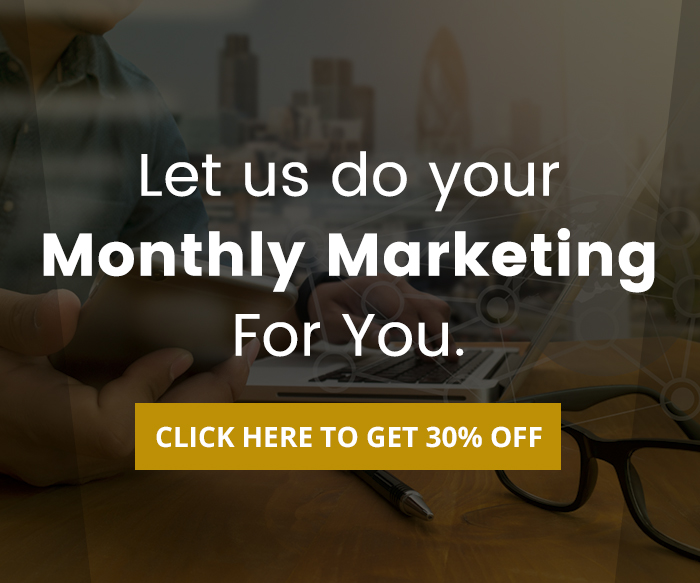 2. You did not set a realistic goal
Oftentimes when we start a new project, we look at the whole picture. There's nothing wrong with that. That's natural. Thing is, when our to do list has tons and tons of items, we tend to get overwhelmed. That delays our desire to start, which causes more frustration, and leads to a never-ending vicious cycle.
I challenge you to take that big, long-term goal and break it down into small, manageable chunks. The first ones should be fast and easy to accomplish, and take no longer than 10-30 minutes to complete. This way, you start the ball rolling and have the confidence to continue. Other tip: give yourself enough time to complete each task, and set a specific time and date to work on it.
This will avoid the all-too-common 'I'd rather be doing anything else but this' excuse. And once you've done what you set out to do, celebrate! Have a drink, call a friend, go on a run. Whatever works to keep you motivated.
3. You did not know what to include
Okay. Now that you have chosen what website-creation platform to use, what should you do? Most certainly not stare at a blank screen for hours upon hours. Stalk. Yes, I'm serious. I don't mean your ex or your new neighbor. Stalk other businesses that are in the same niche as you, and write down everything you notice.
The words they use. Their colour scheme. The pictures they add.
Make an inventory of the things you like and dislike, and slowly start gathering inspiration for your own site. As a rule of thumb, the sections you should include are a home page, an about page, a products / services page, and a contact page. You can add or subtract those based on your needs. The more you stalk, the more you'll know what these are. Who ever thought that stalking would be an assignment you look forward to.
Related: 9 Websites For Female Entrepreneurs to Help You Grow Your Business
4. You thought it was too expensive
Hiring a web designer to create a website for you is one thing. There will be an up-front cost, probably in the thousands of dollars, plus one-off customization charges depending on who you choose. Ugh. Definitely not appealing. Now creating a website yourself is completely different (and did I mention actually affordable?). Wix and Squarespace, for instance, charge a very manageable $12-12.50 per month. If you can withhold from going on two to three latte runs every month, your website will be good to go. I'm sure your caffeine addiction can handle that.
5. You did not seek help
Not having someone to hold you accountable and to tell you what to do when is probably the biggest reason why you failed before. You got frustrated with something? There is no one there to guide you. You decided to sneak off on an impromptu movie and lunch me-time date when you had scheduled work-time (remember those goals you set in #2)? There is no one to stop you in your tracks.
Seeking help isn't a 'bad thing' and doesn't have to be complicated. Find a friend. Share your goals with them. Tell them that every day / week / month they need to call you and see whether you have achieved what you set out to do. If you did, (both of) you can celebrate. If you didn't, you have to pay up: buy your friend dinner at an ultra-luxurious and expensive restaurant, do 100 pushups, do laundry and the dishes yourself for the whole week – whatever it is, it needs to be something you dread. Now try not completing those goals again. Way harder, I know. If you follow these rules, and have someone to hold you accountable, I doubt you will fail again.
So, your turn now. Have you been guilty of following one of those myths? Break them now and get ready to create your own website this year!
This is a guest post written by Marina Lotaif. Marina Lotaif is an entrepreneur and business owner who runs a travel agency with her dad. She created her company's website from scratch without technical knowledge or hiring a professional designer. Marina also launched a popular five-day free e-mail course that teaches everything you need to do to get your website online – in a way that makes sense for a total beginner.