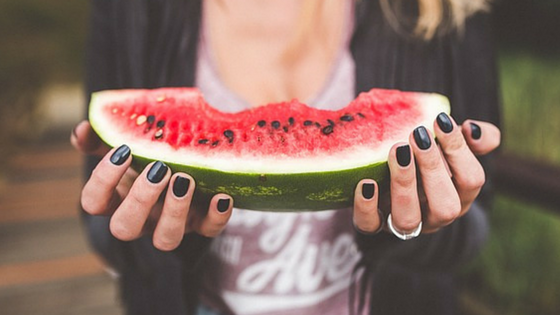 Pinterest is a traffic driving powerhouse for your business. If you haven't started using this social network, I'd highly recommend you give it a try. Pinterest has been the #1 traffic driver to one of my blogs that consistently gets 5k Pinterest referrals each month…without doing any marketing. I simply added the content and let Pinterest do the rest.
When I started Marketing Solved, I knew right away that I had to get content added to Pinterest and I saw results, in no time! Take a look for yourself. Both of these pins have been on Pinterest for less than a month and they've received several likes and pins…but most importantly, they're also driving traffic to my website.
Have I convinced you yet? Ok, GREAT!
Get started by creating a Business Account on Pinterest. This is different than a personal account and better for your business. Mainly, with a business account you'll have access to Rich Pins (we'll learn about that later) AND most importantly, you get analytics. Analytics…for your business…a no brainer, right?
If you already have a Pinterest account – You rock! Double check to make sure it's a business account and if not, you can convert it here.
Once you have your account all set up…it's time to learn how to get results.
In order to have success on Pinterest, you need to have a STRONG BRAND PRESENCE! There are several components to establishing a strong brand presence and we're sharing it on this episode of MarketingTV where you'll learn the 5 KEY Tips to Establishing a Strong Brand on Pinterest.
Now that you have your foundation set up, you're ready to start creating valuable content to share on Pinterest.
What did you think? Did you have these 5 Key Tips  completed on your Pinterest account? Learn something new? Let us know in the comments 🙂
Need more MarketingTV Tutorials? Subscribe to MarketingTV on YouTube so you don't miss any new training!