5 Day Social Media Jumpstart
MASTER THE MOST IMPORTANT THINGS YOU CAN DO FOR IMMEDIATE SUCCESS ONLINE
Boost Your Business, Master Social Media, Brand Yourself Like a Professional  and Start Attracting Fans Like Crazy- without Spending a Ton of Time Learning and Testing New Strategies or Costing Yourself a Fortune in Advertising!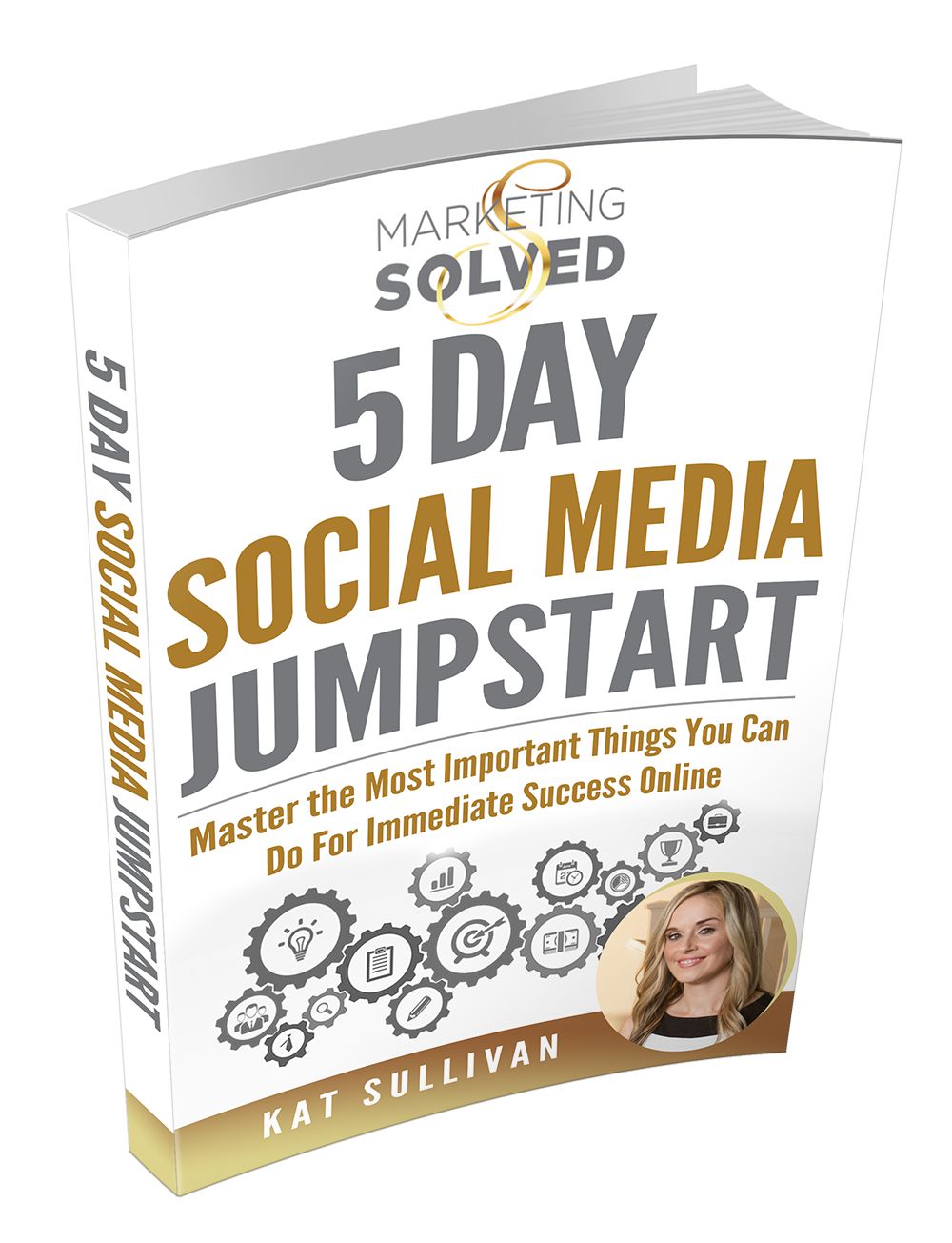 You don't need a crazy posting schedule that has you on social media 24 x 7.
You don't need fancy online courses or a highly paid social media manager  that is going to be the miracle cure for your business.
You need proven, simple strategies made for your business, and you need to know how to implement them to create the BEST success for your business.
You see, social media is a way to COMMUNICATE our brand to our fans.
So USE social media as a way to CONNECT with your fans. Learn how to gain trust and develop relationships by providing VALUE.
You will FEEL better when you know your content is reaching people who NEED it.
You will see results because when people see you as the expert you are, they will learn to trust you. And people only BUY from people they KNOW, LIKE, and TRUST.
It's time for your business to meet your fans!
The 5 Day Social Media Jumpstart Guide will speed up your businesses success.
This program includes a comprehensive social media strategy as well as a done for your social media content calendar that anyone can follow regardless of your experience.
This program is simple and is geared for all levels of experience. No tools are required!
This program is the best way to get started with social media and jump on the fast track to success and results. You WILL see results if you follow this program.

Inside this action packed program
A Complete Social Media Guide For You To Follow
Comprehensive Social Media Strategy
Done For You Monthly Social Media Content Calendar

Goal Setting Worksheets - Tips & Examples to Get You Started
An Outline of "How" You Should Post Online
31 Days of Social Media Content
20 Content Strategies that Spark Engagement
My Personal Social Media Success Tips
Get the 5 Day Social Media Jumpstart Program Today for $27 $14
If you want to learn step by step how you can use social media to get more clients, generate more traffic, and grow
your business, this is for you.
And I'm going to show you the exact steps and strategies that I used so you know…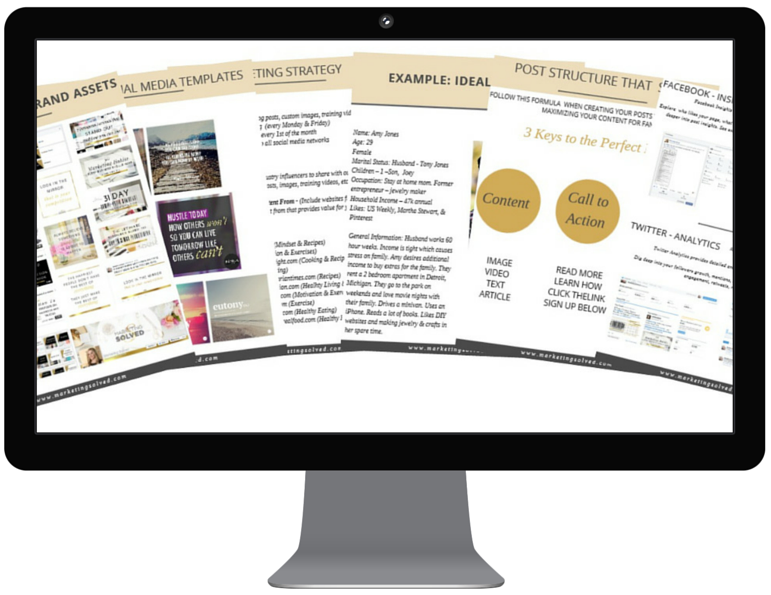 How to create a raving community of fans and clients
How to create quality content that people want to share
How to minimize your time and overwhelm and maximize your results
How to drive tons (and tons) of traffic to your business
How to turn fans into clients and sales
how to create quality content that people want to share
how to minimize your time and overwhelm and maximize your results
how to drive tons (and tons) of traffic to your business
how to turn fans into clients and sales
Your Time is Too Valuable to Waste!
Don't waste time trying to figure all this out on your own. Let me give you the short cuts to what works online!
Use the  Worksheets, Guides, How To's, Tutorials, and plenty of crystal clear examples that show you exactly what works online and how you can use this for your business.
In 5 Days, You Will Learn:
Day 1 - Social Branding & Brand Assets >> Why it's so important and how to build a STRONG brand that EVERYONE recognizes.

Plus a BRANDING GUIDE so you know how to brand your business like a professional and stand out from the crowd.
Day 2 - Targeting >> Arguably the most IMPORTANT part of your business. How to determine, research, and FIND your target market that BUYS
Day 3 - A Comprehensive Social Strategy  >> This FULL Social Media strategy includes guides, outlines goals, promotions, engagement techniques, and shows you exactly how to plan your days, weeks, and months for total social success.
Day 4 - Content That Sells >>Learn exactly what you need to be posting, how to promote your business that sells your products or services, & what the perfect post looks like.

BONUS: Take advantage of the monthly DONE FOR YOU Social Media Content Calendar to take the guesswork out of what, when, and how to post.
Day 5 - Measurement & Analytics >> Discover how to review your results so you can make adjustments and maximize what's working for the best results.
Get Started with the 5 Day Social Media Jumpstart Program Today for Just $27 $14
After Your Purchase, You will receive a link to download your very own 5 Day Social Media Jumpstart Guide PDF. Print it out, use the worksheets, and follow the guide steps
Keep the program for 30 days so you have time to try out the program, and use all of the great information it contains! If you're not 100% happy, I will personally refund your money!
You don't need to invest in expensive programs. I did it for you, and I can show you what's behind those doors.

Let me take the best of what I know, help you get the results you deserve, give you the support you need and help you stop putting that desire off until tomorrow.
Take these strategies, learn how to leverage social media and start growing your business right away.