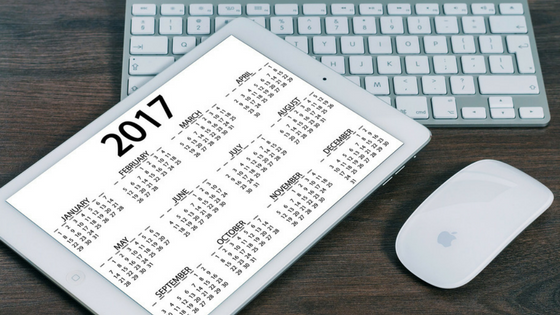 If you want to use Social Media to grow your business, this social media content calendar is going to get you there. While many entrepreneurs get overwhelmed by social media, with this 31 Day Social Media Challenge, you'll be a pro in no time. Follow these simple tips and download the calendar and you'll be well on your way to social media stardom.
While you're here, Grab these FREE Weekly Social Media Planners! 

Step 1) Plan Your Content
Step 2) Write It ALL Out (Use Pen and Paper, Google Docs, Excel, or a Calendar)
Step 3) Prepare Your Content
Step 4) Save Time – PRE-SCHEDULE! (I Use HootSuite, Buffer or Facebook's native scheduler – they're life savers!)
TIP) Remember to input your own personality and style into your content so it's authentic and coming from you.
Step 5) Once the 31 days is done, review your stats and see the improvement over the previous month. Analyze. See what worked and what didn't.
Step 6) Adjust for next month!
Rinse, Repeat
Save the Image Below, Pin It for Later, or Click Here to Download the PDF Version.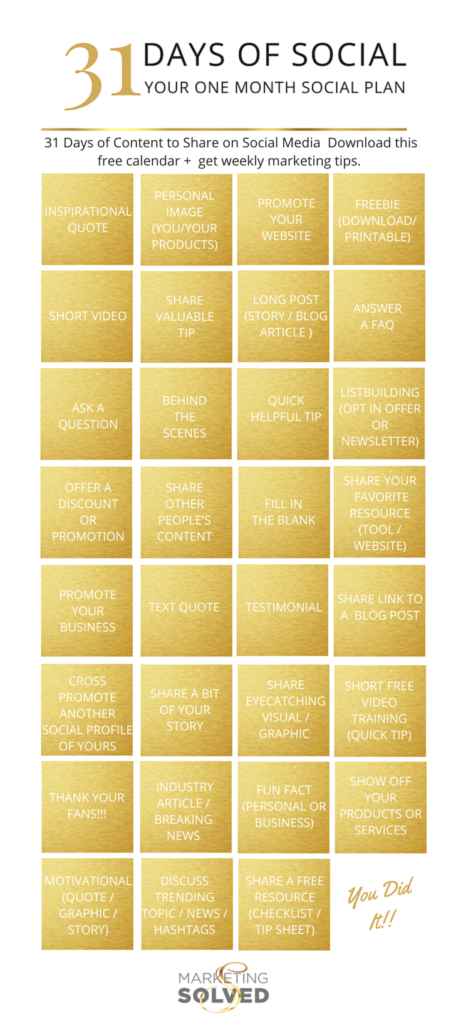 Once you complete this 31 day social media challenge, let me know what your results are! Did I miss any must share content? Let me know in the comments 🙂