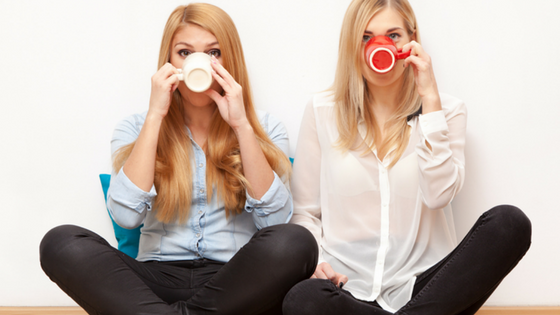 As an online female entrepreneur, I am a huge fan of fellow entrepreneur ladies who happen to be crushing it online. One important thing to remember about ladies in the online space is that we are here to support each other.
"Don't just stand for the success of other women – insist on it." – Gail Blanke
The following 17 ladies have all made their impact in the online world and have grown tremendous communities.
While you're here, Grab this FREE 5 Day Social Media Jumpstart Guide 


Now, there are certainly a significant amount of women making an impact online, Marie Forleo & Allison Maslan,  (to mention a few of my fav's)  but I wanted to bring you a list of ladies that maybe you haven't heard of yet that are overflowing with greatness and generously sharing their gifts with the Online Female Entrepreneur Community.
Whether you're looking to learn some new tips, want inspiration, motivation, branding tips, marketing advice, sales training, or just overall awesomeness, you will surely find a few new favorites on this list.
And Remember…Be Yourself. Always. Be Different + Unique. Provide Value. Take Action. Market Yourself. Be Positive. Believe In Yourself.
Let's do this ladies! xoxo
Here they are, in no particular order: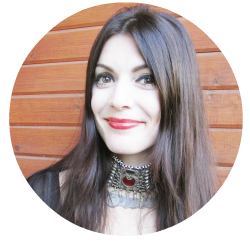 1. Angel Quintana, Holistic Fashionista – This woman has it all together. Her branding, content, and confidence attracts thousands of entrepreneurs who are looking to create luxury brands. Angel created Holistic Fashionista Magazine which is filled with gorgeous images, luxury branding, and valuable business content that will have you inspired at each turn of the page. If you need modern and holistic business inspiration, coaching, or programs then this will be your new favorite hangout.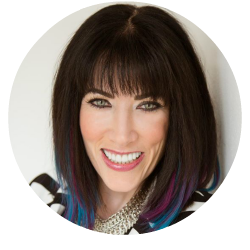 2. Kristin Thompson, Speak Serve Grow. – Kristin rocks. She has a rockstar attitude and she is a leader in the industry. Starting out as an "unknown baby mama" she developed proven strategies on how to Rock Your Talk. She's now proudly operating a multiple six figure business sharing these strategies with future speakers. If you want to learn how to use speaking as a way to generate visibility, leads, clients, and cha-ching…Kristin is your girl.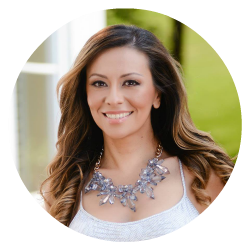 3. Maria Kritikos, Ladies Who Lunch – Maria is a woman who walks the walk and talks the talk. She has created a fast growing community of female entrepreneurs through networking and connections. She is a Law of Attraction expert who made it her goal to help others achieve and attract the results they desire for their life. She's also got an eye for fashion and beautifully presents her brand and image with the highest quality.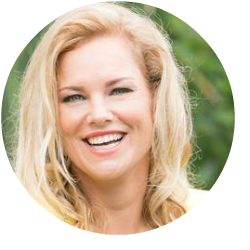 4. Jody Jelas – Not only is she a blonde bombshell but this is a woman whose no nonsense attitude will have you ready to take on the world. As an entrepreneur since the age of 21, she's got the experience and success that will catapult your brand. One thing that is truly admirable about Jody's message is that she encourages you to be your 100% authentic self which several entrepreneurs struggle with. Her recent book LadyBalls is a tell it like it is – like you need to hear it and if you haven't already, you should add it to your list of must reads.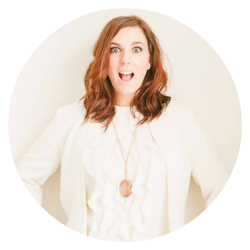 5. Ash Ambirge, The Middle Finger Project  – How can you not love someone with a biz name that's transparent to the core? She is snarky, funny, and curses like a sailor….and it's flippin fabulous. Her authenticity in her branding and business advice is enough to have you laughing, crying, and taking action – probably all at the same time. She's been through the biz highs and lows and gives you the goods to get where you want to be. Her programs are high quality and if you're looking for edgy – fun – realness, she's the one for you.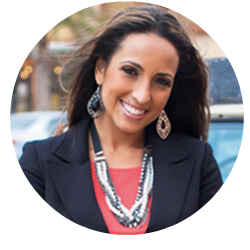 6. Rachel Luna, The family girl next door who you'd never know has been through more lows in her life than most will ever experience. You'd never know it with her positive, R E A L, and upbeat personality. She is a go-to for female inspiration because she tells it like is…but delivers it as a supportive friend who truly wants you to have what you want. Plus, her brand rocks a lot of pink and that's just a bonus, am I right?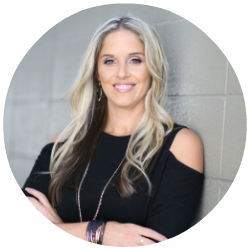 7. Katherine Sullivan (Me, of course!) – CEO & Founder of Marketing Solved, Online Educator and Serial Entrepreneur, my passion lies in simplifying online marketing and helping other business generate leads and sales, effortlessly with simple strategies. After starting my business as a mom blogger, I was able to use the same strategies I teach to grow my business, retire my husband from his corporate career and start living a life with purpose. My Motto: When YOU Win, WE Win

8. Tar'Lese Trainer – A dear dear friend and an absolute powerhouse. Whether you need personal development, business advice, or some crazy motivation – Tar'Lese is the real deal.  She's seen success in every industry she's worked in because of her relentless determination, unshakable belief, and her mission to give others the skills they need to succeed. This woman is the total package.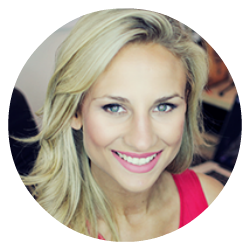 9. Alex Beadon – This gorgeous girl has an upbeat personality that's sure to bring a smile to your face. Her brand is colorful and classy and her photography and graphics are drool worthy. Her vlog consistently covers topics and questions most entrepreneurs find themselves asking at some point in their journeys. She gives away tons of value packed content and trainings and has paid programs for those that want more in depth goodness she provides.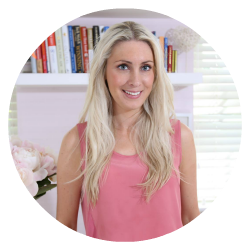 10. Carrie Green, Female Entrepreneur Association – If you've ever felt lonely or isolated as an entrepreneur, you are not alone. After her own experience, Carrie decided it was time to develop a hub where women come together online, support each other, tell their stories, and get clarity in their business. Clearly it was a phenomenal idea because in a few short years, she cemented herself as an industry leader and influencer amongst other Female Entrepreneurs. This is a spot where ALL lady entrepreneurs feel empowered in their journey.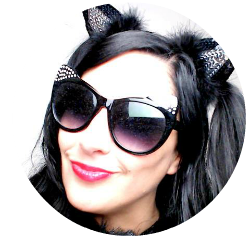 11. Star Khechara – Star is one of a kind. She's sassy, brilliant, and passionate about helping entrepreneurs monetize their brand. Her courses are value packed with tips and strategies that will help you break out of your shell and start making money…just by being who you are. Her brand is refreshing and brings a new dimension of rad to the entrepreneurial industry.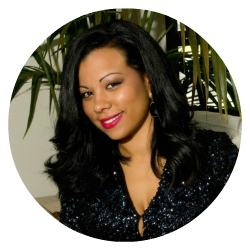 12. Danielle Murrell, Rich Girl Business– Danielle came out of the gates at full force and has made a name for herself in record time. Her classic style attracts high level entrepreneurial women who want luxury brands. A peek at her highly engaged Facebook page is a source for inspiration, motivation, and displays the incredible community she has created for Rich Girls Business.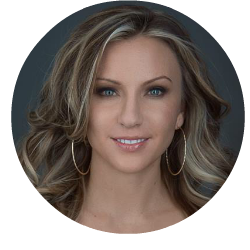 13. Rachel Maser, Clean Food Crush – Rachel is a super hot mama who put her passion for fitness and nutrition together and created CleanFoodCrush. She is an advocate for clean eating and makes it easy for families to use her recipes and tips to bring clean eating into their homes. Rachel is also a social media rock star and has seen huge success using Instagram and Facebook to grow her brand to hundreds of thousands of people in record time.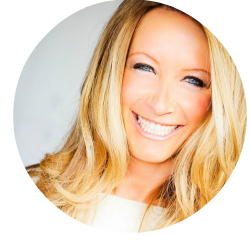 14. Shanda Sumpter, Hearcore Business – Shanda is a phenomenal woman and business coach. Her talents are focused on helping business owners create financial freedom so they can live that life they truly want. She speaks for companies and organizations around the world generously sharing her experience, strategies, inspiration, and motivation to transform lives.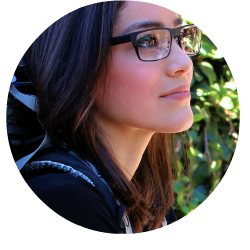 15. Lolita Taub, The F Show – Lolita is a positive powerhouse of millennial goodness. Her vision is create a global community of female entrepreneurs share their experience and support through the F Show which interviews successful female entrepreneurs from around the globe. Her brand is gaining momentum by the day and she's been gracing several stages sharing her story and inspiration for other millennial females.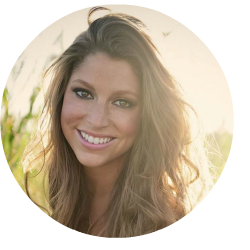 16. Lexi D'Angelo – This gorgeous girl brings it online. Her branding is beautiful and her positive energy is contagious. Reading her website copy makes you feel like you're talking with your best girlfriend.  She hosts an online Facebook community full of brilliant entrepreneurs where you can get inspiration and make amazing connections.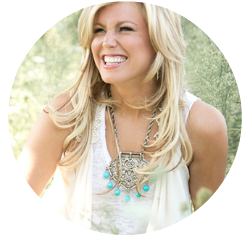 17. Jessica Zweig – Be prepared to have a new brand crush! Jessica Zweig is more than just a gorgeous face. She offers a simple approach to entrepreneurship and advises you to "Simply Be" yourself while doing what you love. For the last 6 years she's built and maintained Chicago's largest female magazine  and her experience with huge national brands like Nike and BMW give her an experience edge in  marketing and branding. This babe has a bright future.