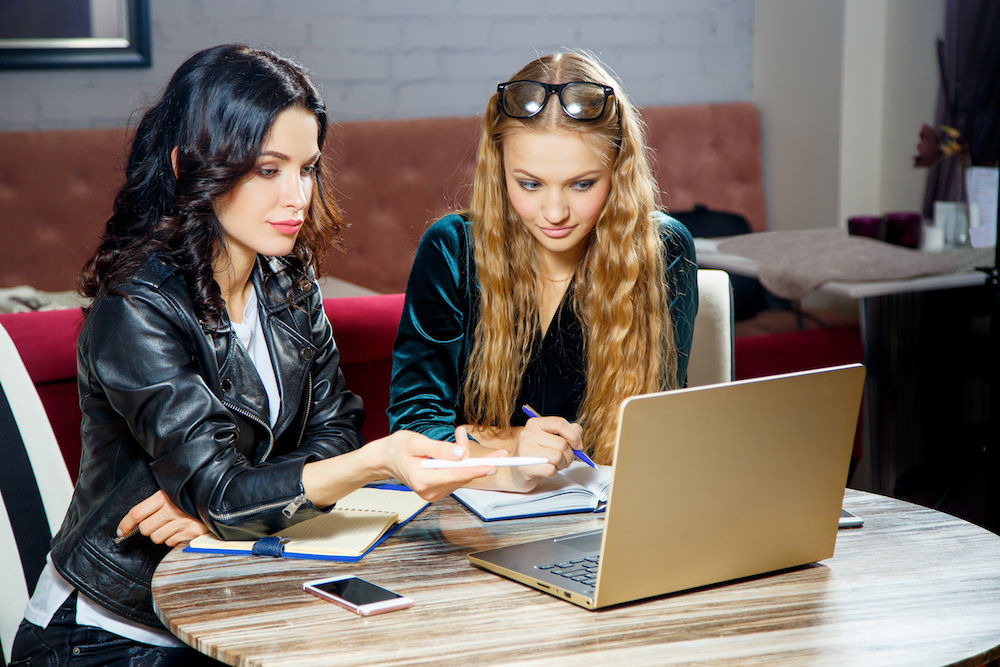 "Victorious warriors win first and then go to war, while defeated warriors go to war first and then seek to win." – Sun Tzu
You might be thinking to yourself, "How did a blog post about 10 things to preschedule in your business start off with a quote from an ancient Chinese general?"
Well for the brief time I attended the College of Business, The Art of War by Sun Tzu was required reading. Why? Because business can be a lot like war, and running YOUR business is a lot like building and maintaining an army.
If I were to loan you my Thomas Cleary edition of The Art of War, you would notice that it is riddled with blue highlighter marks, notating every piece of information and quote every business owners and entrepreneurs should know.
The quote at the top of the blog post is no exception. If we break it down, Master Tzu is explaining that it is important to win through strategy rather than circumstance. A victorious war has already been won by carefully planning out your plan of attack. Once you've crossed your Ts and dotted your Is, it's time to go to war and claim the prize you've already won.
So how does this relate?
Easy. Plan your business strategy and put all pieces in check before you carry out your month. You've already won this month. No worrying about what to post for content, no figuring out where you are in your client follow ups, and no end of the month rushes to get invoices done.
You are a victorious warrior and you already planned this month's victory with these 10 things to preschedule in your business.
1) Blog Posts
Presheduling blog posts and content is only half the battle, you still have to write the content, but knowing what to write is probably the hardest part. Fortunately, knowing what to write is as easy as doing a little bit of keyword and just listening to your customers' questions.
If you're struggling with your blog content, I recommend checking out one of my latest articles, "12 Things You Should Do To Every Blog Post Before and After You Publish".
Scheduling your content based on the time your content is being published as well as which audience segment will see it is paramount to content strategy, but it's not always easy figuring out what and when to post and write. Fortunately there's Trello. Trello is a really handy, free tool that is meant to store your content ideas in boards.
Whenever I think of something I should write about, I notate it in Trello.

I even organize them by which ones I should do next. This way I can always have content to pull from and don't have to do any last minute thinking for content.
2) Vlogs
If you've been paying attention to the predictions for the future of digital, you're probably well aware of the statistic that over 80% of media content will by consumed by videos by 2019. Which means the need to start producing video based content is going to become more and more necessary.
All successful YouTube channels typically have a schedule they follow. On Tuesdays they might post a product review video, on Friday's they might post an informative video on a subject. The key here is to gain subscribers and views. Just like a newspaper, your subscribers are going to expect you at a certain time or day. It's important to keep these video dates consistent and scheduled out.
If you're looking for some examples on this, check out my article "13 YouTube Channels to Inspire Your Marketing".
3) Live Videos
Live videos are incredibly important now, especially with recent changes to social media algorithms, they're even listed in our "9 Social Media Marketing Trends to Use in 2019".
Just like above, live videos need to be maintained on a scheduled basis. People should expect to know when your brand will go live, kind of like the 6 o'clock news. Something a lot of my entrepreneur friends do with this is use live videos on Fridays to answer the most commonly asked questions they get. During this time, they take questions that come up on their live video feeds right then and there and really give their clients a platform to engage with them.
Unfortunately, since they're live videos, they're not something you can pre-record and schedule out. You'll only be able to plan for what you're going to talk about. And perhaps a Trello board would be good for this as well.
4) Social Media Posts
In our Facebook Group, "Marketing Solved", Kat posed the question, "What are you struggling with on Social Media Marketing?" to which I responded,

"The discipline to sit there and map out my content for the next month"
The comment got a few agreements and replies, but one reply stuck out the most,
"Do people really do this and is this something I should be doing?!"
Yes, in fact mapping out your social media content is paramount to creating meaningful engagement with your audience as improving your ranking in people's news feeds. Not posting frequently or a dormant social media profiles is a big turn-off for potential customers and can damage your brand credibility.
But lucky for you, we've created this handy guide for how often you should post on social media!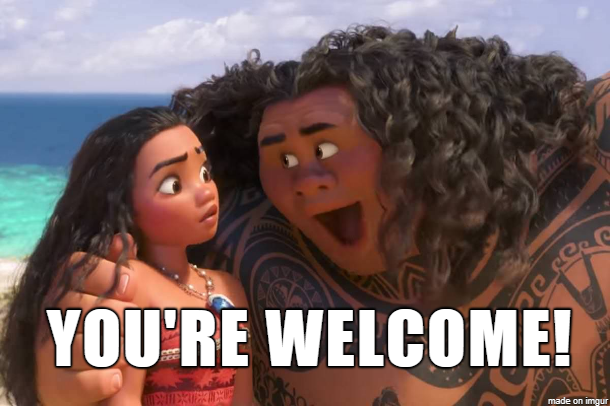 Although, even if you know how often and when to post, you may not know WHAT to post. Don't fear! we've created a program just for you with our Monthly Marketing Solved where we'll not only create your posting schedule for you, but also create your posts and content based off of proven strategies to gain that meaningful engagement and convert your list into leads.
5) Social Media Ads
Just like social media posts, your ads should be scheduled as well. The great thing about social media ads, is they're incredibly easy to schedule out for a full year. You know your peak business times and when and what customers tend to buy at those times. Which makes it easy to schedule a relevant ad during a specific season.
For example, for my lawn care clients, I have pre-built ads:
– One that launches in late February to kick off the spring season
– One that launches in early summer that talks about the benefits of core aeration and fertilization
– One that launches in late summer/early fall that calls attention to fall cleanup
– One that launches in late fall that illustrates the importance of the winterization of sprinkler systems
I'm sure you get the picture, but every year is essentially the same and you've probably experienced similar patterns with your business. The point is, you can pre-schedule ad content for recurring themes, but that doesn't mean there aren't going to be times where you have to create an ad on the fly.
An example for me would be a major storm rolls through my client's territory. I would then act immediately to get a social media ad up for that area, targeting the zip codes they service for cleanup and fallen tree removal. But having all of my recurring content already prescheduled out just keeps me more on top of the strategy and sets my client and me up for victory.
If the idea of running paid ads kind of scares you or makes you uncomfortable, I urge you to check out our Inner Circle!
6) Email Blasts
Email blasts should definitely have a schedule. No ones likes getting spammed by emails or even waiting for when the next deal is going to come around.
If you're not running promotions through your email blasts and using the medium as simply a content driver for your newsletter, then just like live videos, your subscribers are going to expect it at a certain time or day. I expect my Hustle news to be in my inbox every weekday around 10:30am. Now you don't have to send an email out everyday, but letting your customers know your monthly email is a 'monthly' email means you should probably deliver it at the same time each month.
My monthly emails typically follow the same blog schedule I write about in my first point. I try to write 2 blogs a month for my marketing agency related to the same topic and then sum up the month in a monthly newsletter to my subscribers.
7) Sales Pipeline
There's nothing more important today than follow-ups. But if you've been deploying successful marketing campaigns and you now have a fist full of leads, it's important to be able to keep track of them and follow up with them.
You'll want a CRM (Customer Relationship Management) software. It's a software kind of like your contacts in your phone, only you can keep track of much more extensive notes, sales pipeline info, and even upload files to customer profiles and set due dates for tasks.
I use Hubspot's free CRM tool to keep track of all my leads and where they are at in the buying funnel. Look, I can't even keep track of my keys, how do I expect myself to follow up with 8 people on 3 different days of the week at 4 different stages of my funnel?
With a CRM, just set the due dates on tasks and assign them to clients, then wait as your CRM notifies you it's time to take an action on a lead you put in and need to follow up with. That right there sounds like something Sun Tzu would definitely take advantage of!
8) Project Dashboard
Keeping track of your sales is one thing, but what about after you make that sale? If you're not in e-commerce, you're going to want a project workflow dashboard. A project workflow dashboard is a platform that allows you to keep track of your individual projects after you've scored the sale. Because nothing's worse than making a sale and having it fall through because you couldn't follow through with your promises.
Asana makes a great, free project workflow dashboard which is what I use to keep track of my SEO, SEM, Social Media Management, Website Build projects, and much more. I simply create a 'Project' and create tasks within that project with due dates for each task to keep me on track.
As I complete something I click on that task and check it off. Every day I open this and run through my projects just to make sure I'm keeping myself on track.

9) Invoices
So you've tracked your sales pipeline, made the sale, followed through the project with a workflow dashboard, now it's time to get paid. You've made it this far, why fall on your face now at the end of the month hustling and bustling trying to get all your invoices out and preparing for next month?
If you use sweet invoicing software like Wave, PayPal, or Square, then these have ways to set up you client on recurring payments month over month. Just create a product, add a cost to it, and add your customer to your system. Then schedule out the invoice at a recurring date. You'll never have to worry about getting these sent out on time again. Unless your client changes the package they're getting from you.
If you think I'm awesome and you want to be like me, then know that I use Wave. But a lot of my entrepreneur friends use PayPal which is just as good.
10) Time to learn!
Look, we're approaching 2,000 words into this article so I'm doubling down and combining the summary with the 10th point. I call it efficient. My dad calls it lazy.
Whatever Dad, you just don't understand me!

– Every millennial ever
One of the biggest pitfalls I see for businesses is they don't schedule time to learn. I consider myself an SEO expert but every single day I'm reading and learning things about SEO. Perhaps they're even things I already know, but what's cool about it is I can read something I already know in a different way. Reading something you know in a different way might help you teach your clients and help them understand a concept better than you initially thought.
Are you ready for me to bring this full circle?
If I never schedule time for me to learn, this article wouldn't have started out with a Sun Tzu quote. There is so much information out there that can help you improve your processes and ensure victory before you even have to go to battle!
But I'm already proud of you. You've set time aside to make it through this entire article and I really hope you learned something. I encourage you to leave a comment below and tell us one thing you learned form this post, it would mean a lot to us at Marketing Solved… and also boost my ego a little (jk).
Want more? Check out our FREE exclusive (digital) bag of goodies!