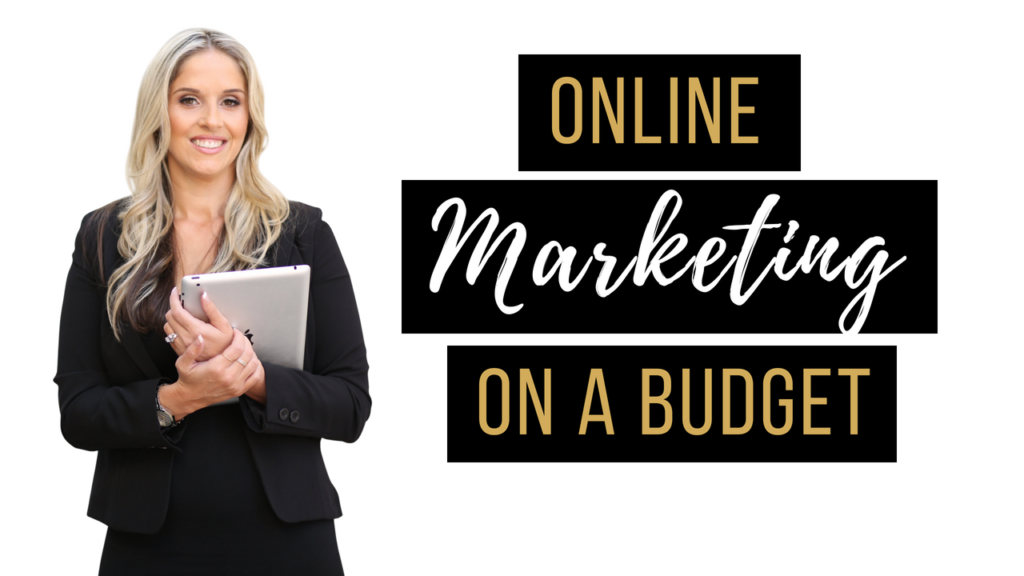 Online marketing is one of the most IMPORTANT things you can do for your business – but many times new and small business owners just don't have the budget to spend on
marketing.
The good news is you really don't need a HUGE marketing budget to make a big impact. With the internet, you are given the same platform that companies with unlimited marketing resources have. Talk about leveling the playing field.
Since most people DON'T have a Scrooge McDuck vault of cash lying around to throw at marketing, here's several ways you can make some big moves with online marketing on a budget. And if  you DO have a Scrooge McDuck vault of cash, email me – I have some marketing programs you'll love.
Now, if you're serious about your business and growth – you'll want to start saving some of the sales revenue you're receiving and putting it into your marketing budget so you can make some bigger marketing moves in the future.
As a quick overview, here's a variety of strategies that online marketing includes: Search Engine Marketing (SEO, Pay Per Click Ads), Display and Banner Advertising, Content Marketing, Video Marketing, All Social Media Platforms, Social Media Advertising, Email Marketing and more.
Focus your marketing efforts on what's going to bring you revenue
Here's the breakdown for Online Marketing on a Budget.
Blogging
Guess what…it's free! I built my entire business from blogging. Literally. Start creating free content that provides value and promotes your business.
You can reference and link to your products in the blog posts
You can send people to an opt in in the blog post to collect their email address and market to them later
You can even set up retargeting on your blog post to advertise to the same people that have read that blog post
Email Marketing
There's platforms that are free, like Mailchimp and if you literally have NO budget, start there. I do recommend you put a little money aside into an email management program like aweber where you have more features and can use the autoresponders features. These can be a tremendous time saver and you can set up full sales funnels with a small investment.
By using email marketing, you can start collecting email addresses from people who visit your blog, website, or even social media.
Not only can you collect all the leads coming your way, you can MARKET to them as well. Use email marketing to stay in touch with them once a week, twice a week, or even once a month. Your emails can send them to your new blog posts, new products, new programs, specials, events, discounts – ANYTHING you want to promote your business.
AND – when you have an email list, you can advertise to these people in the future with retargeting ads on Google, Pinterest and Facebook.
Social Media
If you're not already on social media, don't waste another minute, get on it and get active. Social Media is (in my opinion) one of the most POWERFUL tools you have at your disposal. You need to get active, every single day – week – month creating content and putting out value.
Your community will grow and you will have an active audience that you can promote your business to.
You don't have to have a huge budget to be on social media, you don't have to spend a ton of time, and you don't have to hire someone to do this for you full time.
You can use a Done For You service like TASSI where you get everything you need to market your business online including graphics that you just have to add your logo too, prewritten statuses, a full marketing schedule that tells you what to post, when to post, when to promote and more. This service is only $47 and can make a MAJOR return on your investment.
You can't afford NOT to be on social media.
If you're ready to simplify your social media and need a done for you calendar, click the link below to receive your free social media calendar.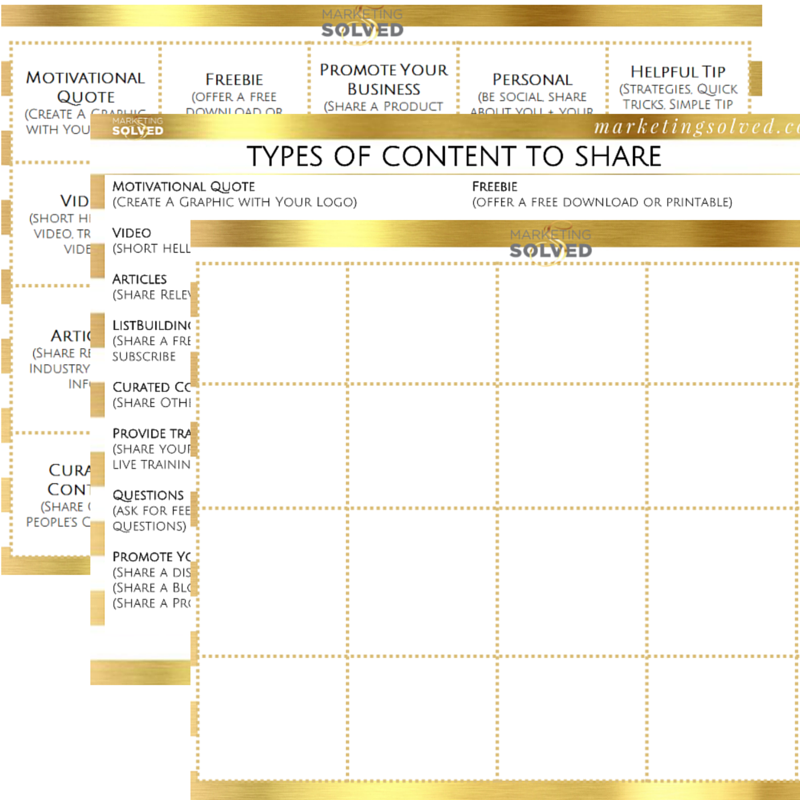 Social Media Advertising
With Social Media, you are on the same playing field as the biggest companies in the world. You have access to the exact same social networks and opportunities that brands like Pepsi and Gap are on. This is HUGE. Before these brands were on TV, Radio, and Billboards which a small business budget would never be able to compete with. But now, you CAN. How cool is that? 
Social Media ads, for me – have been the most successful tools to growing my business. Facebook & Pinterest specifically, for as little as $1 or $2 A DAY, you can be advertising to a brand new audience of potential buyers. You'll get more bang for your buck on Pinterest than Facebook, simply because there's less competition so if you're wondering where to start, go there.
Social Media ads are worth it. Think about it like this, let's say you spend $30 month advertising on Pinterest. You sell 1 product for $40.00. You just made $10. It might seem like a small return but it's a PROFIT. And it just goes up from there. If you spend $60 a month and you sell 3 products for $40 each, you profit $60. Making sense?
Now, You do need a proper strategy so don't just start advertising and throwing money away. Get clear on what your objective is. have a clear sales strategy, and then start testing your ads so you are getting the most return for your investment. If you need help, our programs that will show you exactly how to do this.
Content and Video Marketing
Yup, Another FREE source for you to use to promote your business online. Content is anything you share online (Blog posts, social media posts, videos, podcasts, webinars, etc..) Video can be done on any smart phone. You don't need thousands of dollars in production equipment. If you have a message to share, use video.
In fact, Video is all the rage right now. People are consuming more videos than ever before and they perform very well on social media. Use this FREE tool to your advantage.
SEO
Ok, this might be a hit to the top SEO guys in the world BUT in my experience, you can have high quality SEO without spending a fortune on an SEO company. Use keywords you want to be found for in your website copy, in your blog posts, even social media. Pinterest is a phenomenal tool for SEO.
You can use the WordPress plugin SEO by Yoast to help with this. When you have high quality content and you use keywords appropriately. you're helping search engines produce YOUR website or article as one of the top searches. Once you have good traffic coming to your blog, your keywords are what people are searching for – search engines will gradually make your result one of the top results.
There is no magic button when it comes to SEO. SEO companies can absolutely help expedite this and search traffic can be huge for your bottom line, but there is A LOT of competition and they can be pricey.
If you don't have a lot of money to invest in your business, focus back on advertising and use the free SEO tips here to supplement that.
---
These are all excellent strategies you can start using TODAY to do Online Marketing on a budget. Don't get overwhelmed, start implementing the things you think will get you the largest return. If blogging isn't your thing, use social media. If social media isn't your thing, use SEO. You don't have to do everything but you have to be marketing.
We're practically giving away our best marketing strategies in Power Players….for as little as $9/month. Join us!