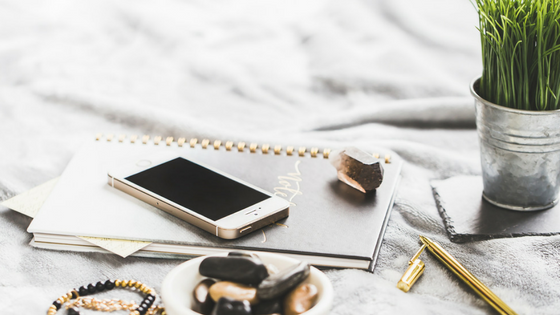 Free Weekly Social Media Planners (Done For You)!
Social Media planning can be a HUGE timesaver for your business. If you've ever felt overwhelmed by social media, not knowing what to post, when to post, what to do everyday or how to use it to grow your business – using a social media planner can be a great tool to help you get on top of your planning.
To get started with your social media planning, download these FREE Weekly Social Media Planners. You will get a weekly planner for Instagram, Twitter, and Facebook with a pre-scheduled plan and daily tasks to keep you on track.
What types of things should you schedule out?
Goals or objectives for the month.  This will help you with creating a promotional calendar around your business.
Business Promotions – Sales, Launches, New Products, New Programs, Special Offers, Free Shipping)
Engaging Content – This is content that is meant to get your customers interacting with you! Could be funny graphics or asking your audience questions to get them talking.
VALUE – The most important thing to plan out is the value you're going to provide. How are you contributing to your audience and what makes them stay connected to you? This could be free training, resources, tips, or even stories.
Blog Posts – Sharing blog posts is an excellent way to drive traffic and provide value!
List Building Posts – These are things that will get your audience to subscribe to your email list. Freebies, Opt In's, Coupons / Discounts, Newsletters
Curated Content – This is content you share from other people.
***QUICK TIP – Keep a list of 5-10 resources you can pull content from to share with your audience.
Holidays – Is there a holiday you want to celebrate?
Personal Posts – Let them see you  behind the scenes.
And so much more! 
What else do you need to plan?
Schedule – How many times a day are you going to post? This will dictate how many posts you need to schedule
Daily Tasks – Responding to messages, researching new hashtags, connecting with influencers
Following – Are you going to follow new accounts? Are you coming up with ways to grow your following?
Commenting – You should be engaging with all people commenting!
Advertising – Are you running ads? What's your objective? Driving traffic, Getting followers, getting opt ins? Plan it out 🙂
Sales – What are your sales goals? How many clients do you need?
While it might seem like a lot – by planning it out first, you can simply set aside some time to PRE-SCHEDULE your social media. This will ensure your social media marketing is done and you can focus the rest of your month on hitting your goals and growing your business.
If you're looking for an easy solution to getting the most out of your social media, consider using a done for you service like TASSI, where you can get a monthly marketing calendar, done for you graphics (You can even add your logo to brand them!) and use the trackers and worksheets to ensure you're hitting your monthly goals. Learn more about this service here.
Don't forget to grab the FREE Weekly Done For You Social Media Planners by clicking the link below!